Contact Us (Product Information / KIOXIA Europe GmbH)
Personal data received from customers is encrypted and protected by SSL/TLS. You might not be able to use the inquiry form if your browser does not support SSL/TLS or if you access this website from a corporate network protected by a firewall.
Please contact the retail store where you purchased the product or the distributor of the product for any problems, repairs, or warranties of SSD products.
For PC compatibility information and replacement methods for SSD products, please contact a PC manufacturer or a computer store specializing in PC parts.
For product/sales information and technical support you can also call: Tel +49-211-5382-71-71. This service is available from Monday to Friday from 09:00 to 18:00 (CET) / 08:00 to 17:00 (GMT), in English and German only.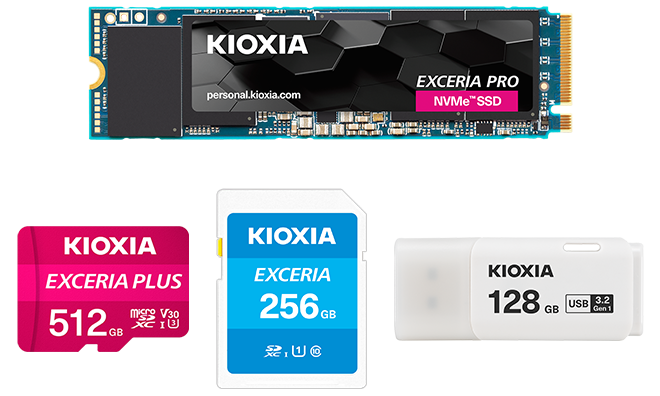 Inquiries about Company Information (KIOXIA Europe GmbH)
If you have any questions regarding KIOXIA Corporation's European subsidiary (KIOXIA Europe GmbH) and the European offices, local affairs or event/exhibition information, please contact us.
You can also give us your opinion about our website.
If you have any questions about corporate information of KIOXIA Group, please contact KIOXIA Holdings Corporation.
For press inquiries, please contact one of the following agencies:
Birgit Schöniger, Tel +49-4181-968098-13, birgit.schoeniger@publitek.com
Alina Groth, Tel +49-89-59997-805, kioxia@pr-com.de
Olga Shokhonova, Tel +7-903-135-48-62, os@2l-pr.ru
Risteárd McSweeney, Tel +353-85-872-5798, risteard@360technology.io