With progressive memory technology at our core, we offer products, services and systems that define the future.
KIOXIA Europe GmbH (formerly known as Toshiba Memory Europe GmbH) is the European based subsidiary of KIOXIA Corporation, a worldwide leading supplier of Flash Memory and Solid State Drives (SSDs). Our company name has changed but our product range, quality, service and reliability are still the same.
KIOXIA develops and provides storage applications for Business memory and Personal storage:
SSDs for Enterprise, Data Center and Client

Embedded Flash Solutions for Automotive, Mobile, Consumer and Industrial

Retail SSDs, SD/microSD Cards and USB Flash Drives, e.g. for mobile phone, games console, camera, tablet, notebook, PC
Toshiba Memory is known as the Inventor of NAND flash memory in 1987 and was the first in the world to begin mass-producing it in 1991. Under its new name, KIOXIA remains a storage leader today with its BiCS FLASH 3D technology, focusing on innovation, quality and reliability. This technology is an important component in almost all electronic devices where data need to be stored. KIOXIA is leading a new era by providing advanced memory solutions to enrich people's lives. By evolving "memory", KIOXIA creates uplifting experiences and changes the world.
KIOXIA Europe offers:
high quality of products, software and service

high-performance storage and data processing

large-capacity memory for the increasing demand of the electronics market
Committed to a unique name
The name KIOXIA is a merger of two different words: the Japanese word kioku means "memory" and the Greek word axia means "value". The following video gives you an idea of how to pronounce our company name.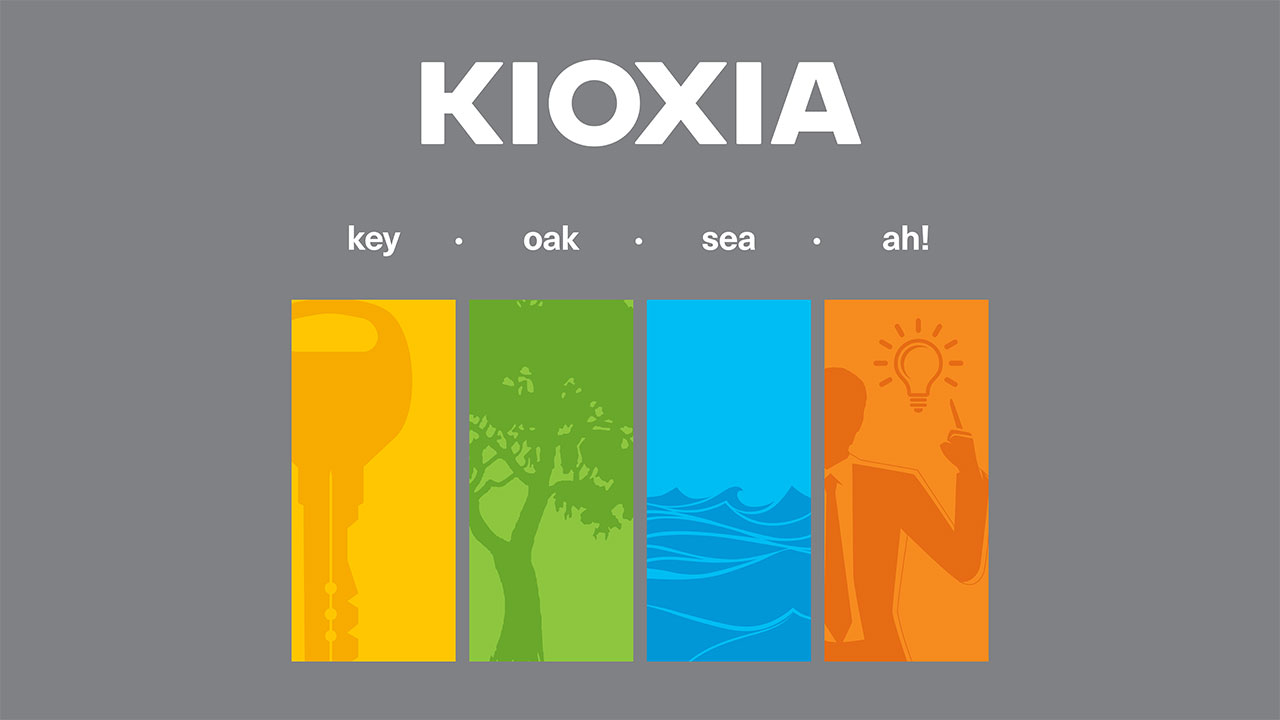 Experience KIOXIA in a new virtual way
KIOXIA is ready for the digital transformation to a virtually connected world.
We cordially invite you to visit our virtual event platform. It offers two different areas: on the left side you can discover the product line-up of high-end NAND flash-based memory products. In the right area you will find all information about KIOXIA's solid state drives for Enterprise, Data Center and Client applications.
KIOXIA's experts are looking forward to welcoming you!
Store and save your memories for the future with KIOXIA
Please visit our homepage for further information about KIOXIA.
You want more information on our products? Please contact our press agencies or use the inquiry form.