In 1987, the world's first NAND flash memory was invented. Then, in 2007, we pioneered the development of 3D flash memory technology which enables us to increase the capacity of flash memory. And today, this technology is playing an important role in changing the lives of people around the world. KIOXIA offers a wide variety of flash memory products to meet a wide range of needs.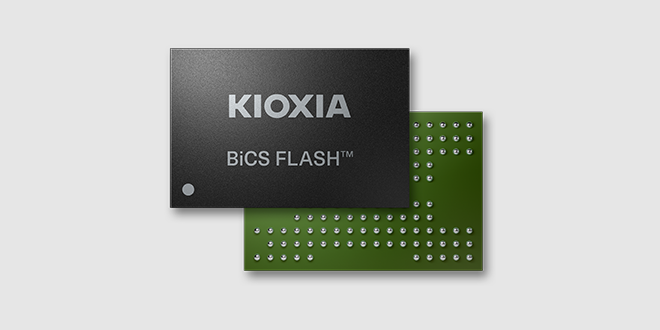 KIOXIA's BiCS FLASH™ is a three-dimensional (3D) vertical flash memory cell structure. This structure enables it to surpass the capacity of 2D (planar) flash memory.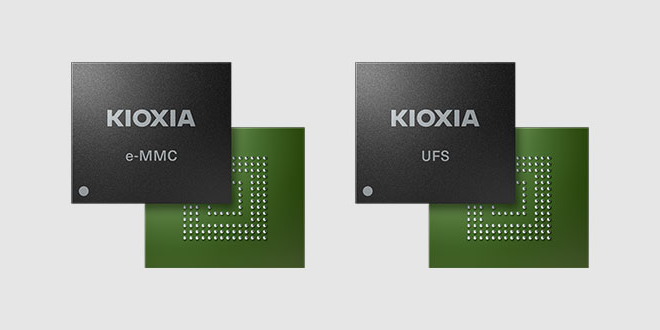 The KIOXIA family of high-capacity embedded flash memory devices, consisting of UFS (Universal Flash Storage) and e-MMC, integrate KIOXIA memory solutions and a controller into a single package. KIOXIA's managed flash memory solutions help customers simplify system development, reduce host processor workload, shorten time to market, and improve ease of use.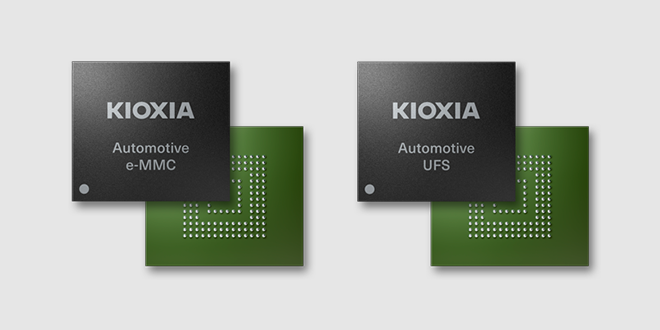 KIOXIA offers a broad density lineup of high-speed UFS (Universal Flash Storage) and e-MMC memory for automotive applications, and is well positioned to support data storage demands of increasingly complex automotive applications.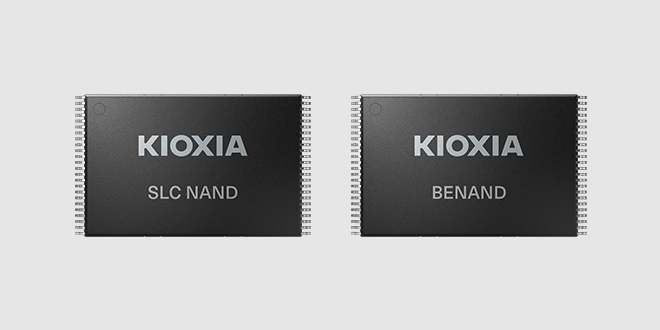 SLC NAND flash memory remains an integral part of the overall flash memory market.  Its high endurance makes it ideally suited for a variety of consumer and industrial applications where reliability and longevity of supply is important. KIOXIA SLC NAND flash memory products are available in a range of densities and multiple package options to meet the diverse requirements of the embedded market.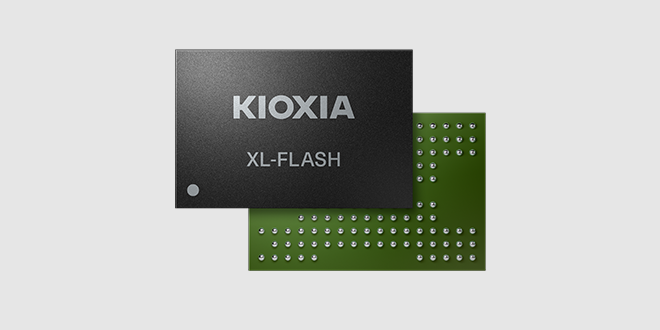 Recognizing the growing demand for a flexible and affordable Storage Class Memory (SCM) solution, KIOXIA developed XL-FLASH, an extremely low-latency, high-performance flash memory. XL-FLASH is designed to address the performance gap that currently exists between volatile memories such as DRAM and current flash memory.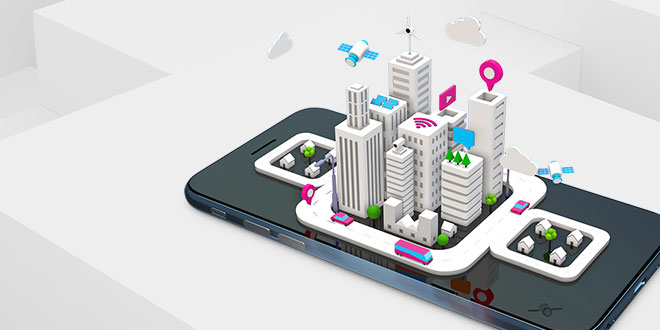 Whether it's automotive applications or compact high performance-oriented PCs or cloud server and hyperscale data center deployments, by delivering advanced high performance, high density, low power, low latency, reliability and more—KIOXIA memory and storage solutions enable the success of emerging applications and allow existing technologies to reach their expected potential.

Please contact us if you have any technical questions, requests for materials, are interested in samples or purchases of business products (Memory, SSD), etc.
News Regarding Memory Products
27-09-2023

KIOXIA

Νέες Κυκλοφορίες

31-05-2023

KIOXIA

Νέες Κυκλοφορίες

31-03-2023

KIOXIA

Νέες Κυκλοφορίες

14-06-2022

KIOXIA

Νέες Κυκλοφορίες

30-03-2022

KIOXIA

Νέες Κυκλοφορίες