Toshiba Memory releases TCP transport support for KumoScale shared accelerated storage software
NVMe/TCP support now available in version 3.9 of KumoScale software
Düsseldorf, Germany, 13 March 2019
Toshiba Memory Europe GmbH today announces that its KumoScale shared accelerated storage software now supports TCP (Transmission Control Protocol) transport in its 3.9 production release. By leveraging TCP, the most widely-used and trusted networking protocol in today's enterprise and cloud data centers, KumoScale software enables NVM Express over Fabrics (NVMe-oF) to be deployed over existing Ethernet networks, opening opportunities for broader NVMe-oF deployment and adoption. In addition to TCP networks, KumoScale supports RDMA over Converged Ethernet (RoCE) version 2 networks.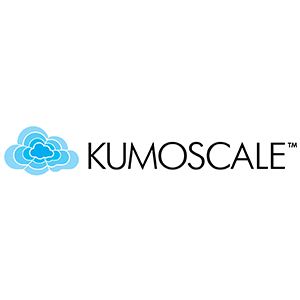 KumoScale shared accelerated storage software makes flash storage accessible over a data center network. It addresses the inefficiencies associated with direct-attached storage (DAS) architectures by disaggregating the high-performance NVMe SSDs from compute nodes and making them shared and available across a network infrastructure as network-attached resources. Pooling these resources provides the ability to provision the right amount of storage or compute for each application workload, on each server within the data center, all while preserving the high-performance and low-latency benefits of NVMe SSDs. By delivering disaggregated, highly-flexible networked block storage to compute nodes, KumoScale allows data centers to run more efficiently.

At Flash Memory Summit 2018, Toshiba Memory's KumoScale storage software and Marvell FastLinQ 100GbE network interface card (NIC) received a 'Best of Show' award as the 'Most Innovative Memory Technology in Storage Networking' for their joint demonstration of NVMe-oF TCP. The solution leverages existing Ethernet networks for investment protection and enables disaggregated and virtualized storage for any NVMe SSD.
Notes:

KumoScale and the KumoScale logo are trademarks of Toshiba Memory Corporation.
Marvell and FastLinQ are registered trademarks of Marvell and/or its affiliates in the United States and/or elsewhere. NVMe, NVM Express and NVMe-oF are trademarks of NVM Express, Inc.

All other trademarks or registered trademarks are the property of their respective owners.
###
About Toshiba Memory Europe GmbH

We, Toshiba Memory Europe GmbH, are the European business of Toshiba Memory Corporation. Our company offers a broad product line of flash memory products, including SD Cards, USB flash drives, and embedded memory components, in addition to solid state drives (SSD). Our company maintains offices in Germany, France, Spain, Sweden and the United Kingdom. President is Masaru Takeuchi.