Unidade flash USB TransMemory U202
Armazenamento para o dia a dia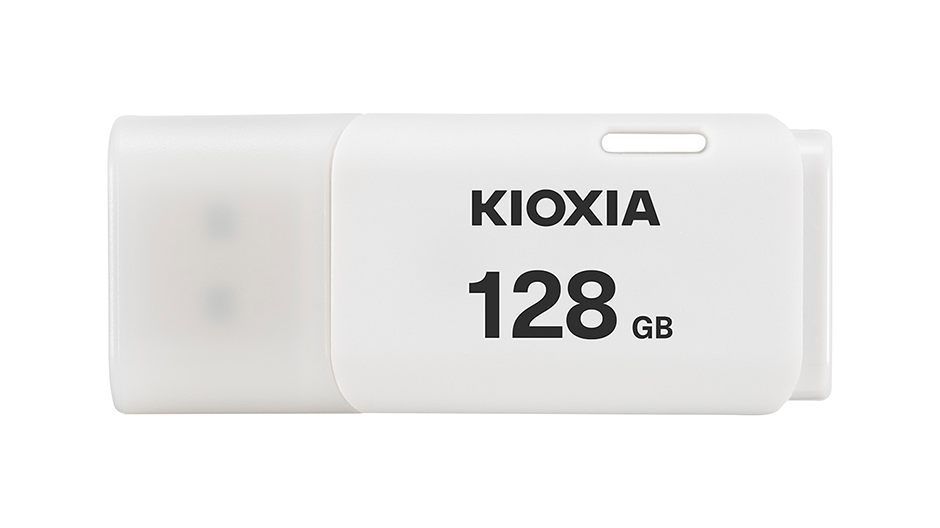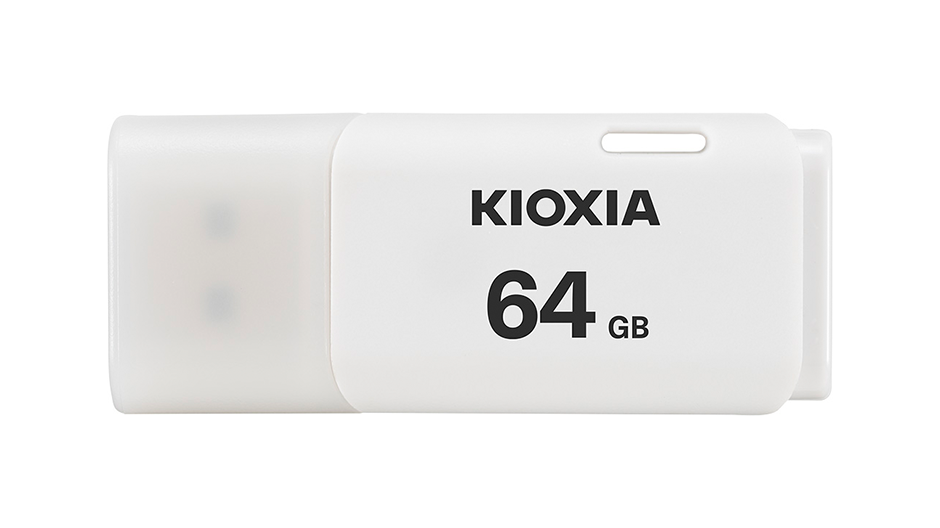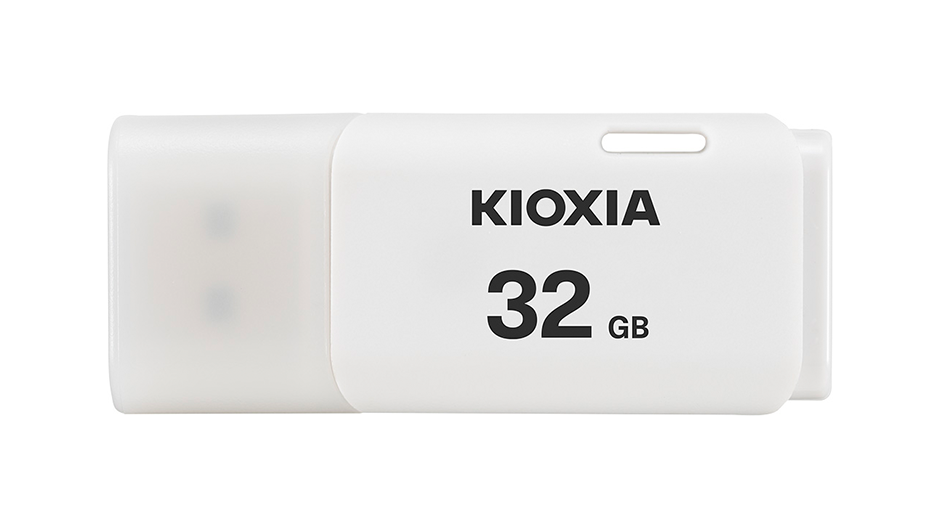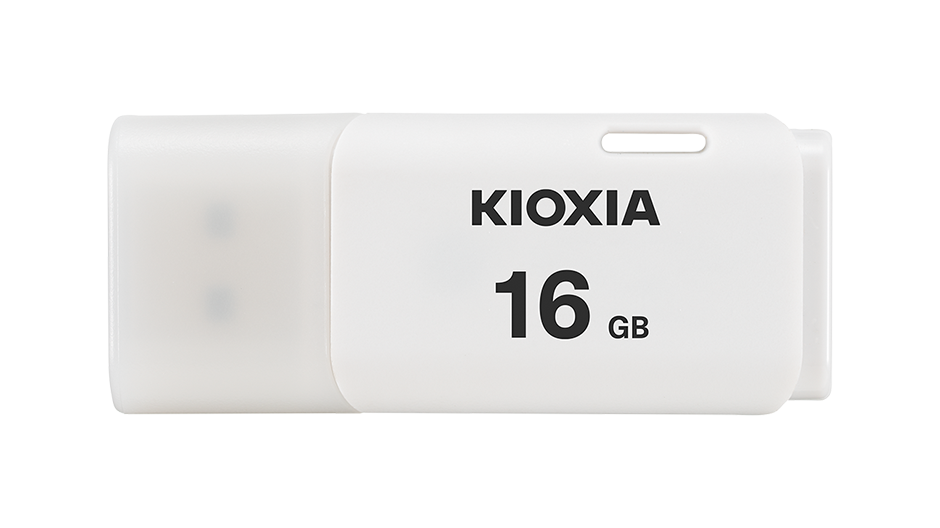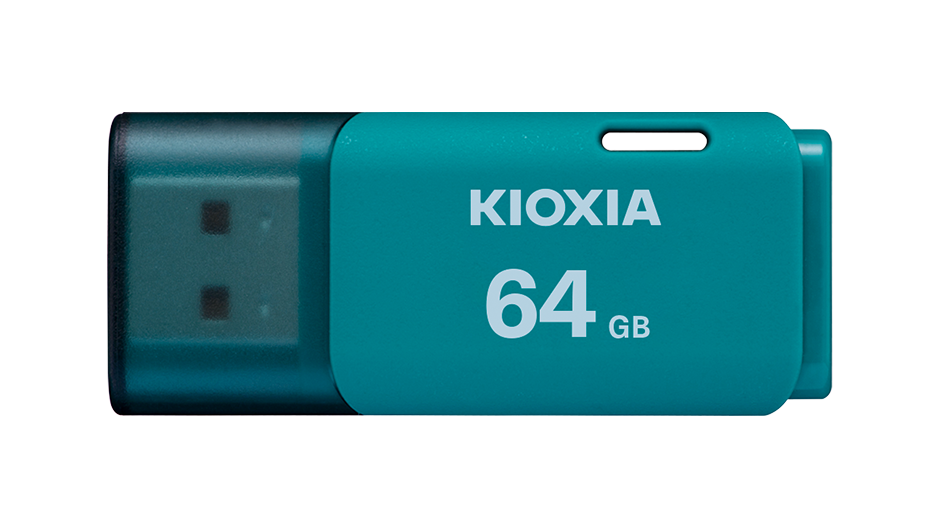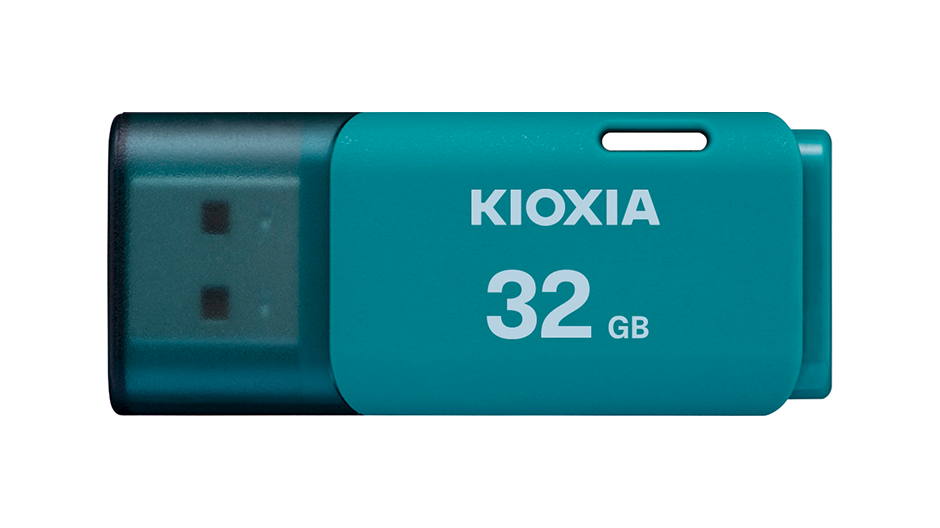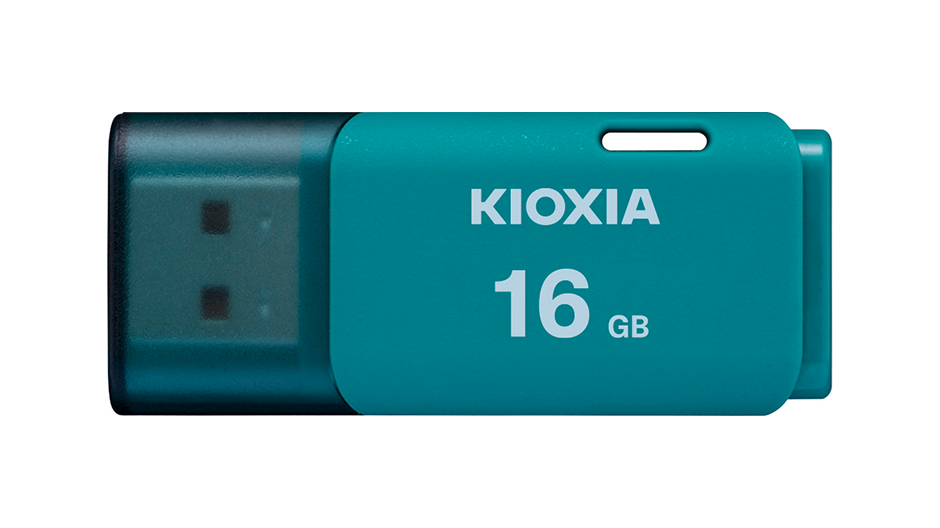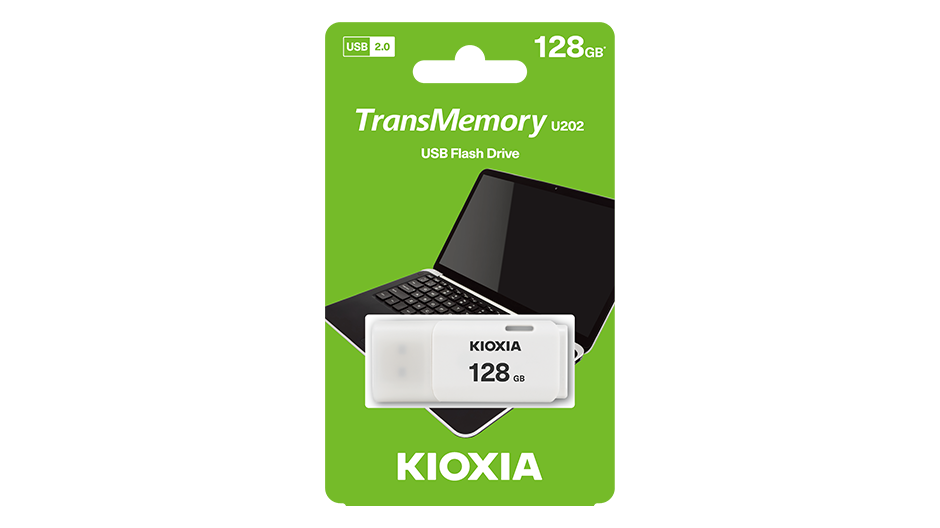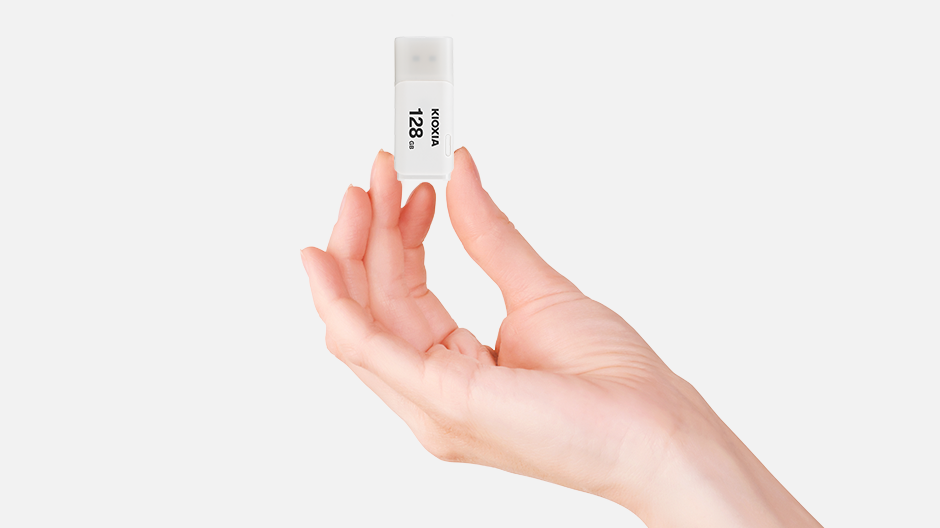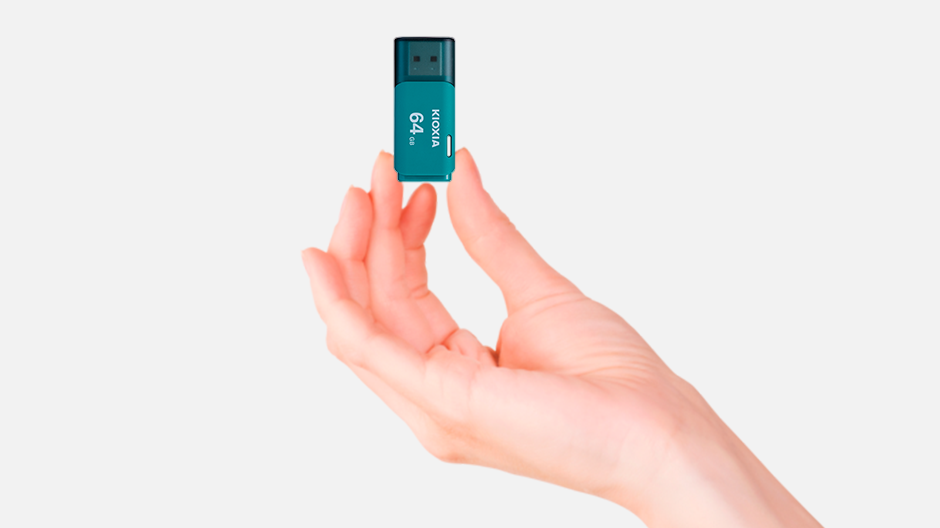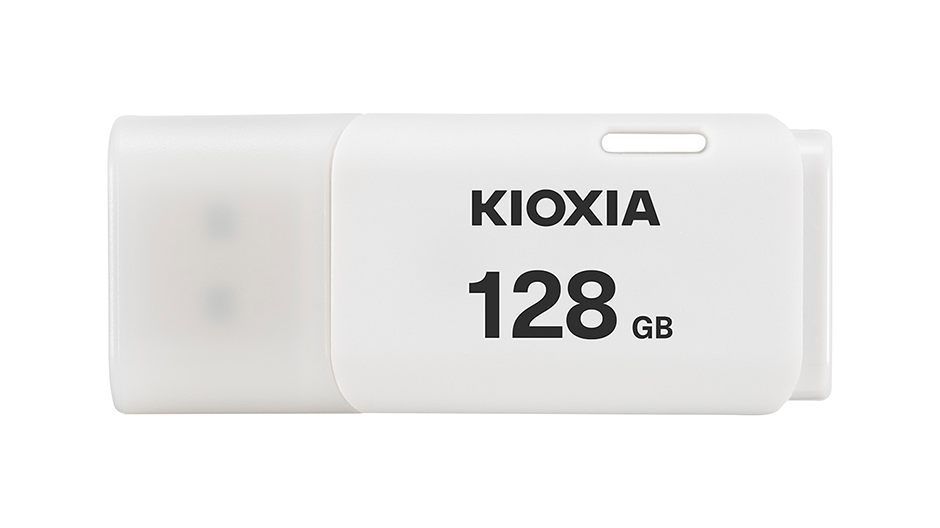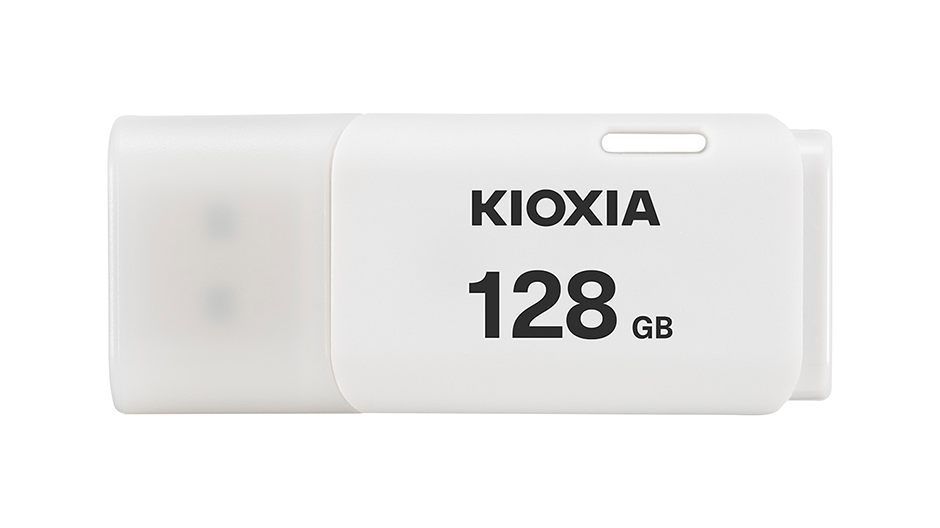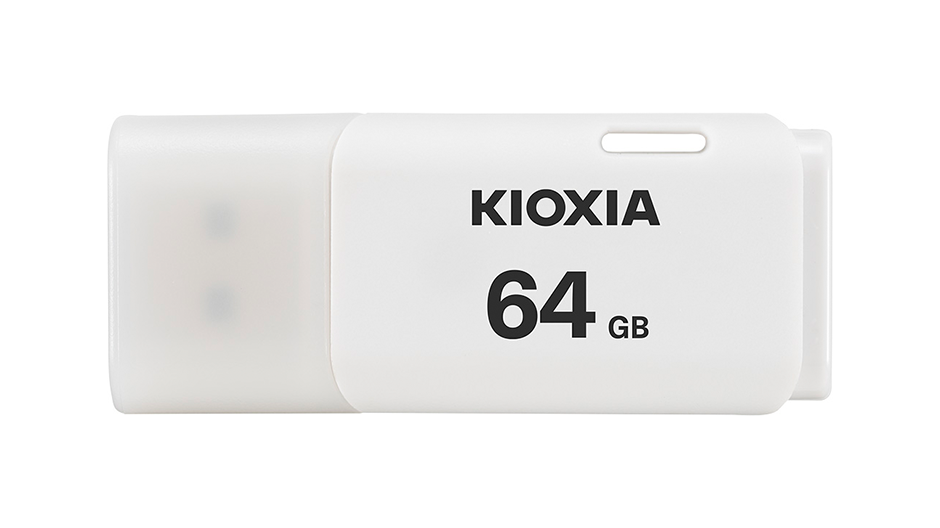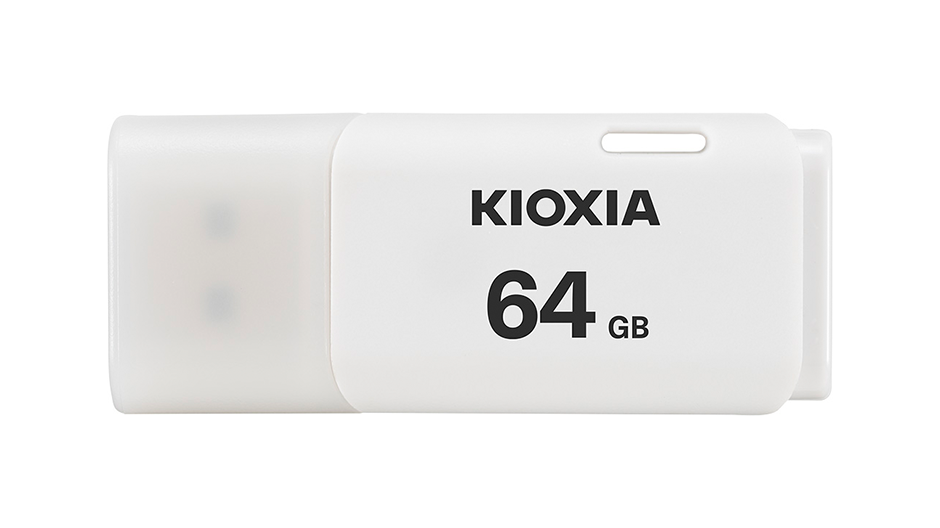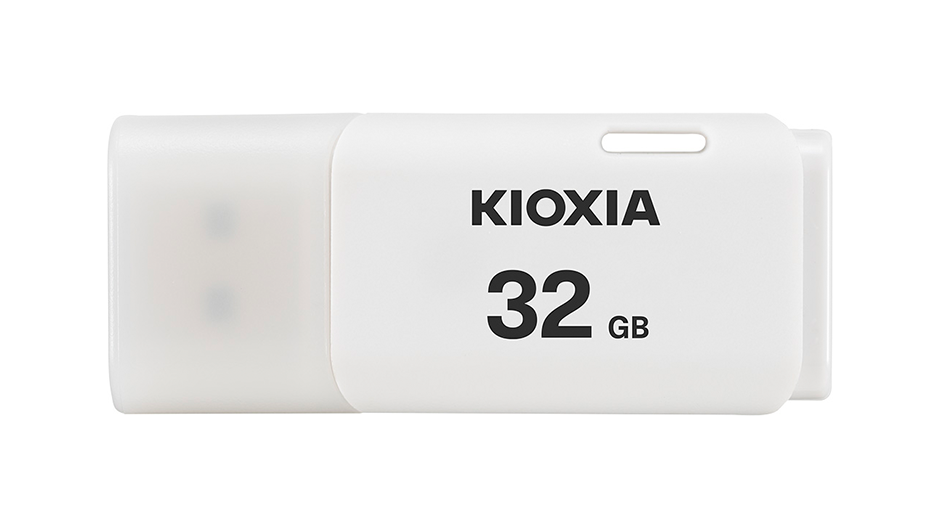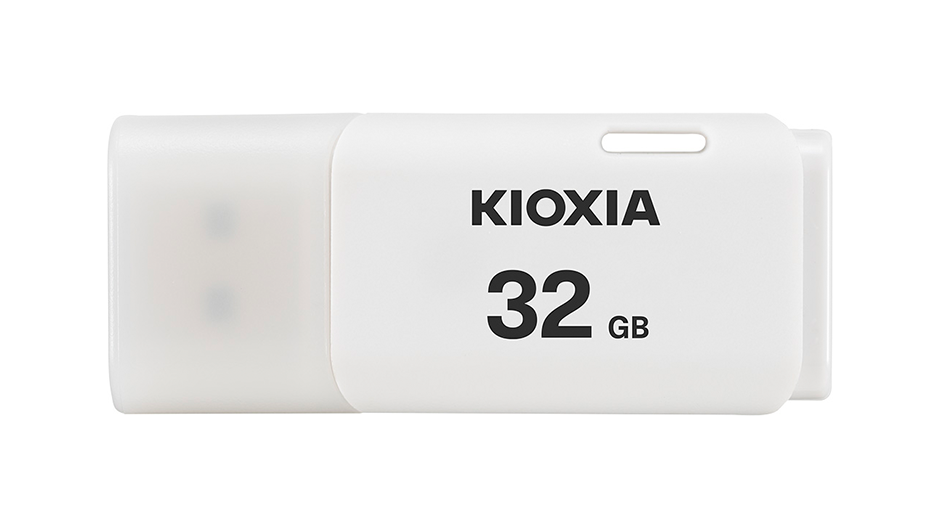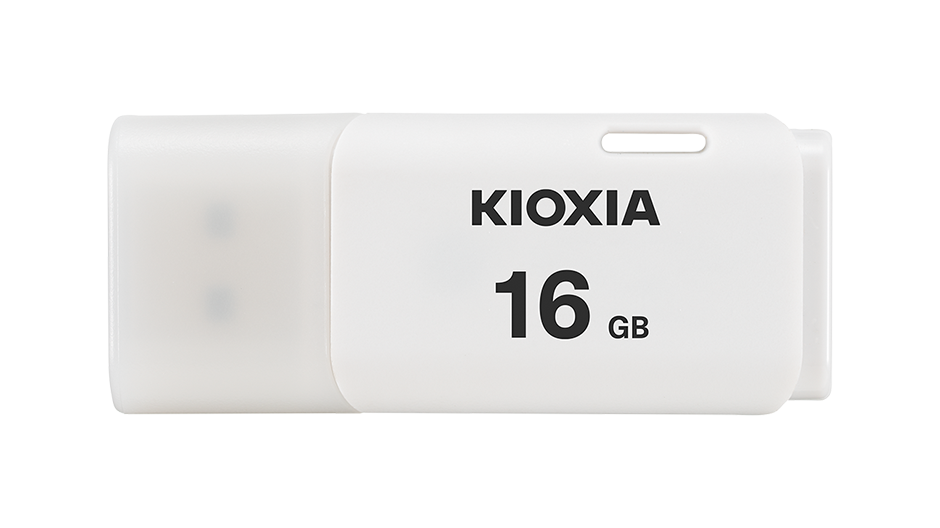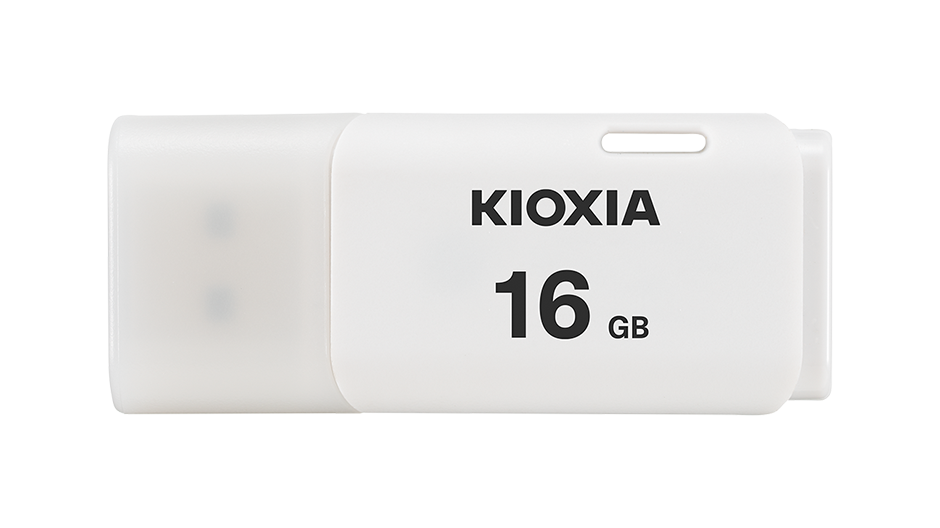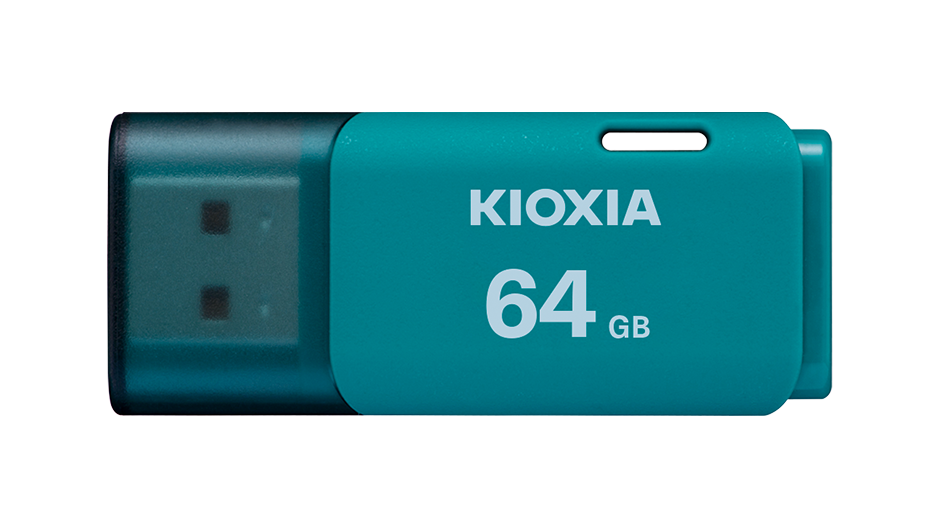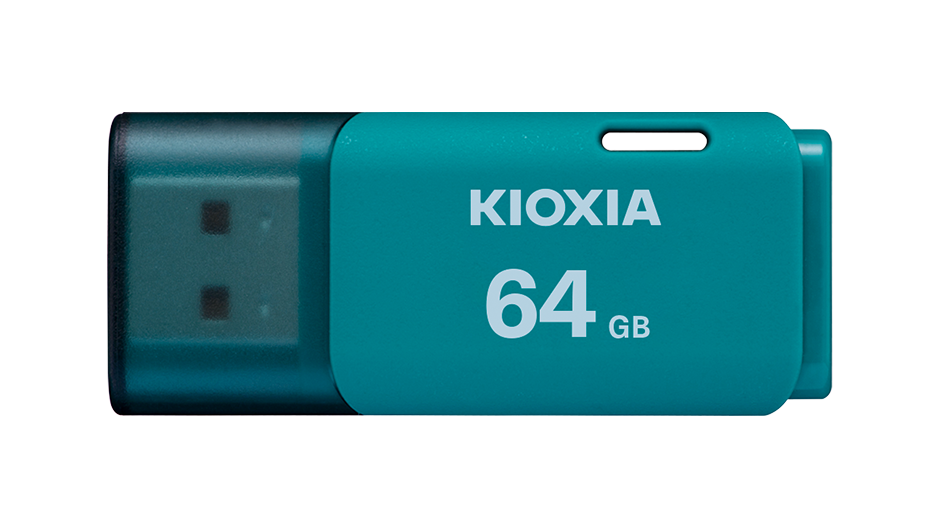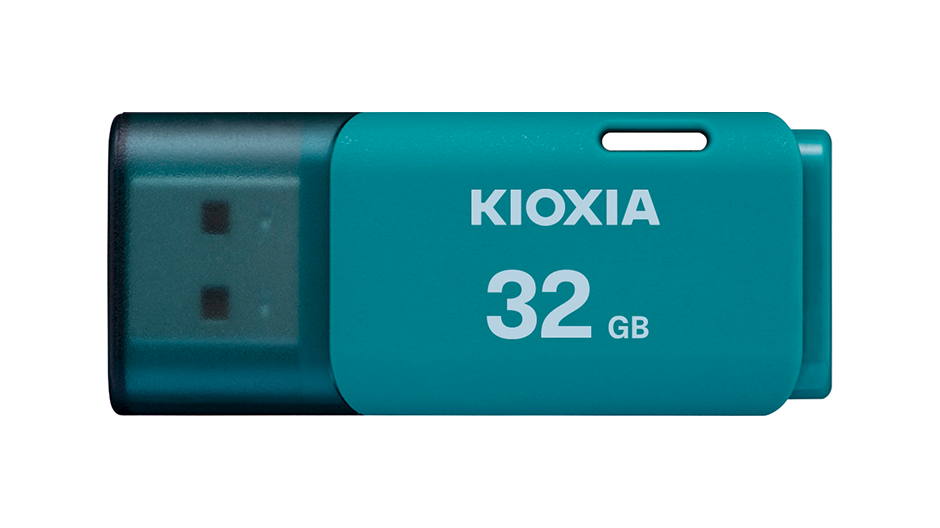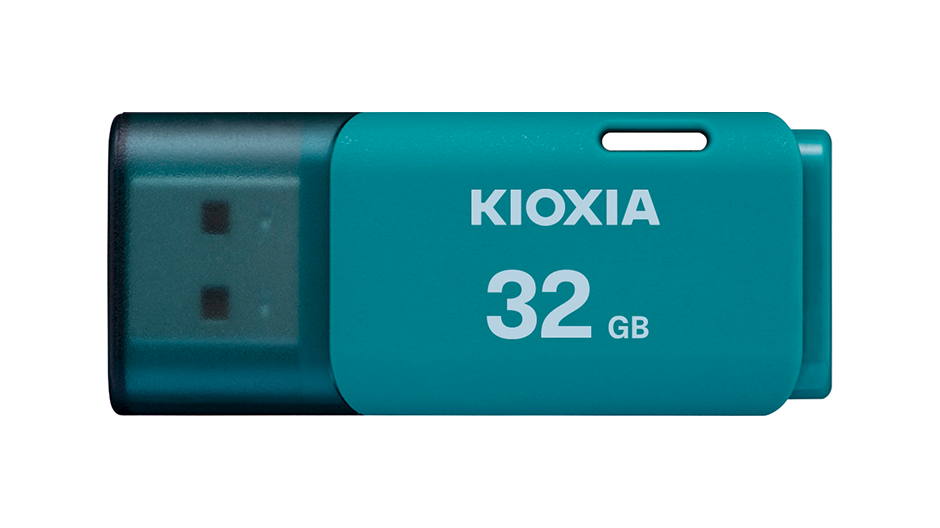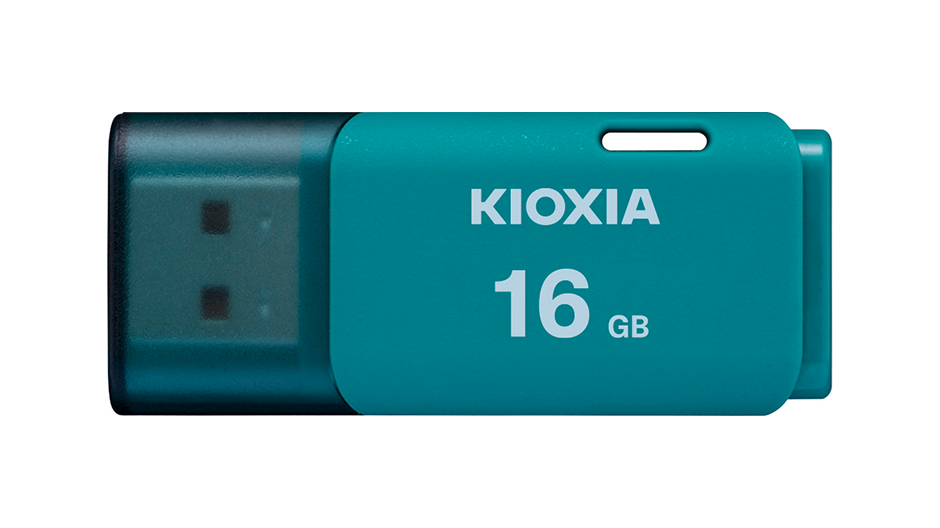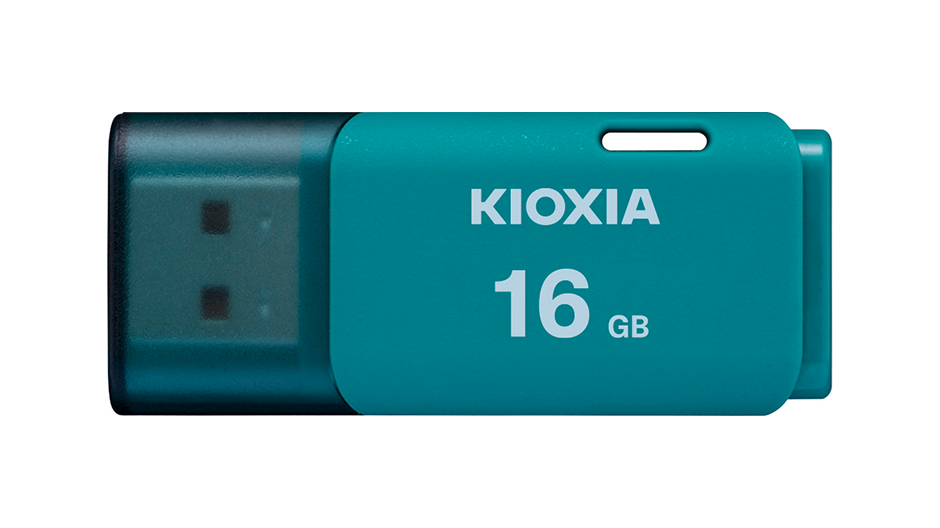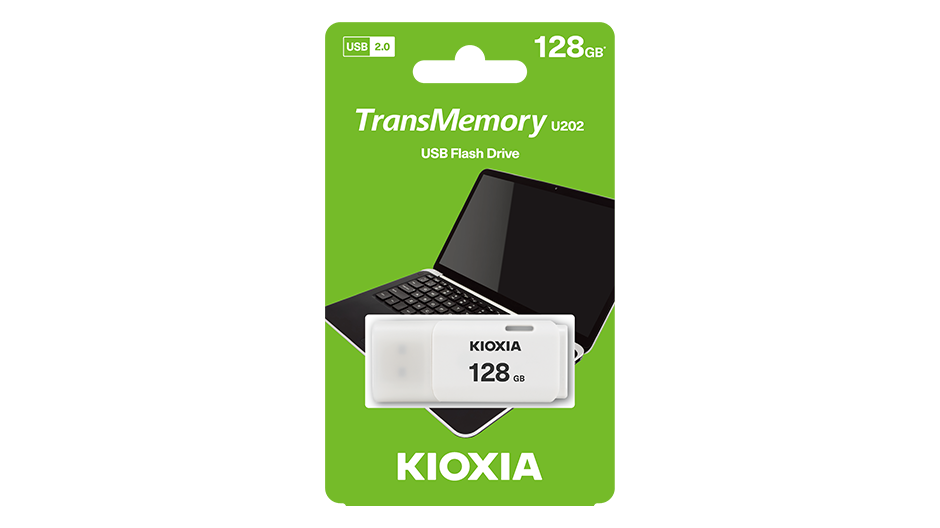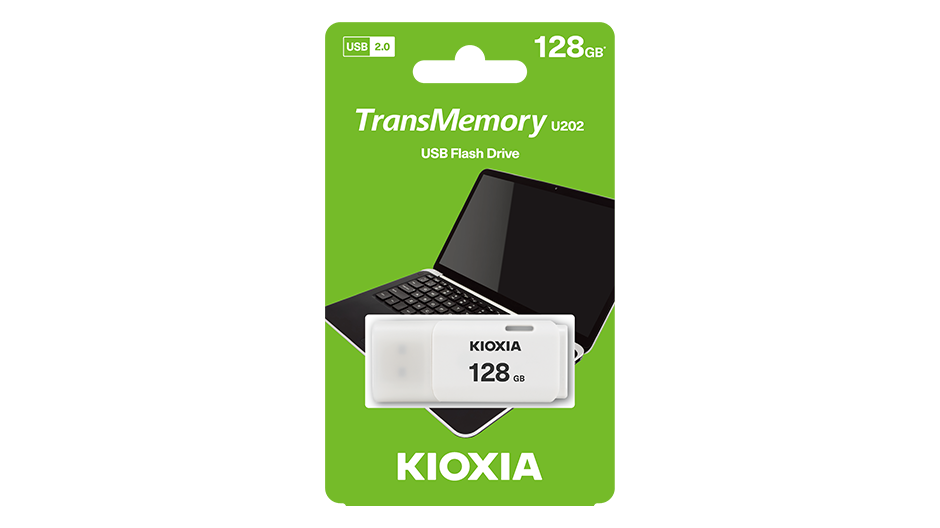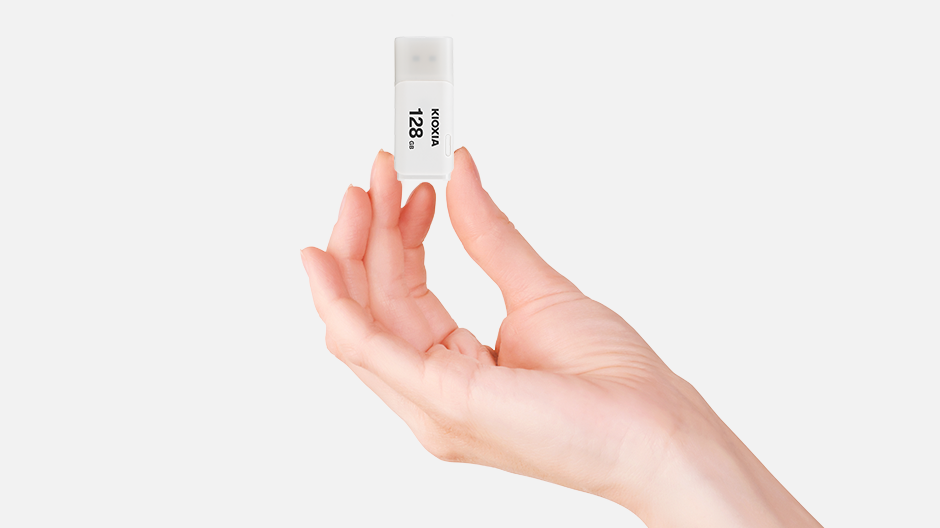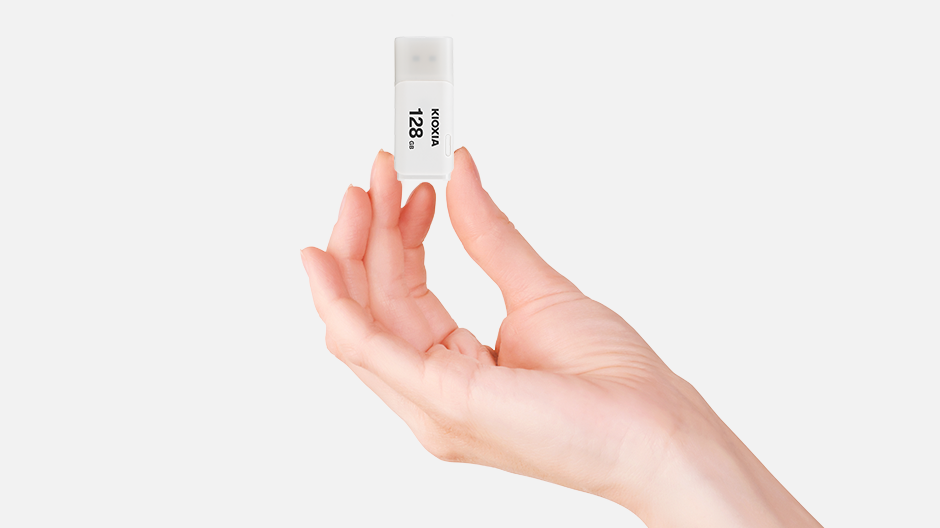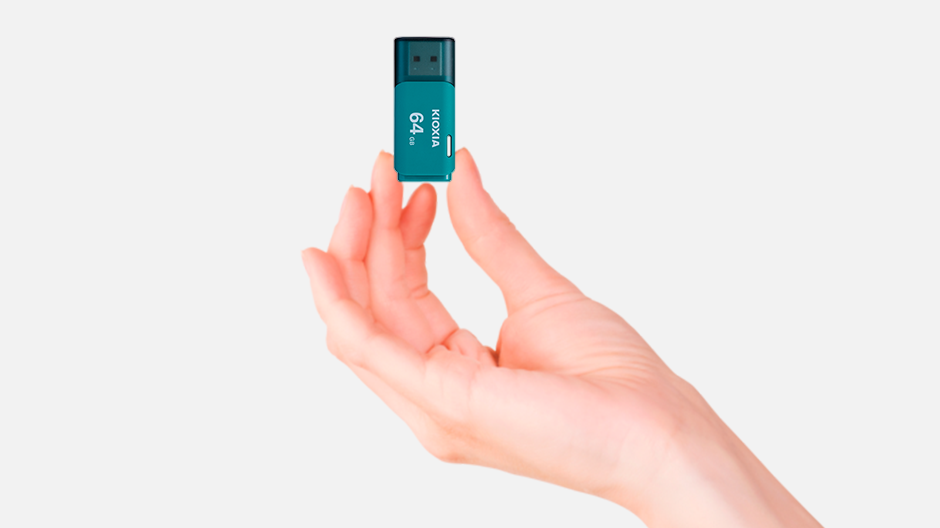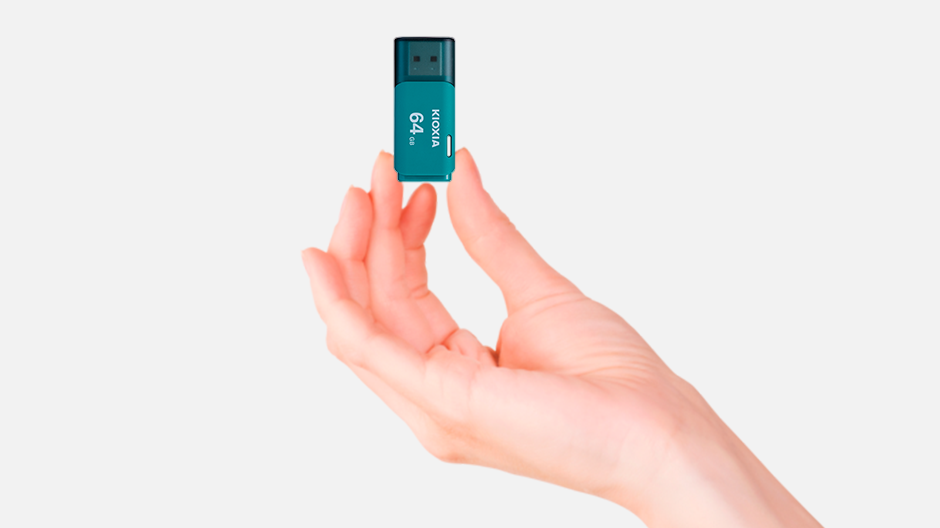 Branco:

16

GB

32

GB

64

GB

128

GB

Azul-claro:

16

GB

32

GB

64

GB

Transferência

de ficheiros em PC e Mac
As unidades flash USB TransMemory U202 KIOXIA simplificam o armazenamento de conteúdos multimédia com um tamanho padrão de fácil utilização.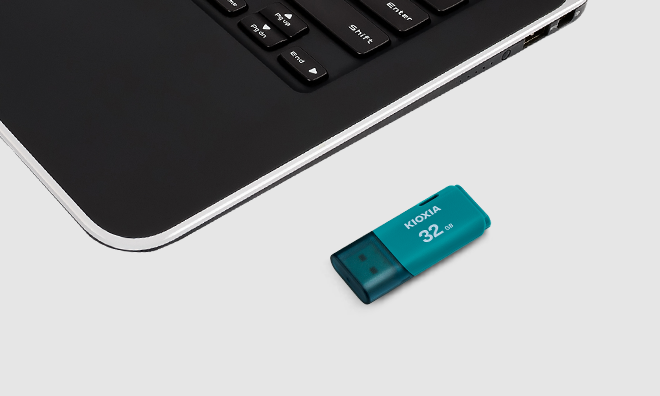 O formato simples das unidades flash USB TransMemory U202 permite-lhe levar, sempre, o seu armazenamento para onde quer que vá.
Pequeno em tamanho, grande em armazenamento
Apesar do seu design pequeno, as unidades flash USB TransMemory U202 têm muito espaço - até 128 GB de armazenamento para fotografias, música, vídeo, documentos e muito mais.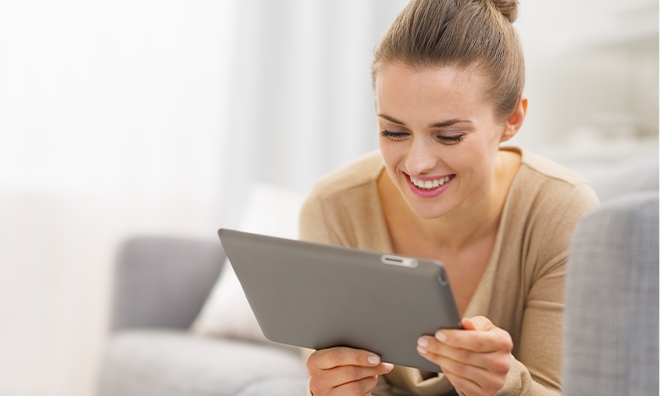 Especificações do produto unidade flash USB TransMemory U202
Branco: 16GB, 32GB, 64GB, 128GB
Azul-claro: 16GB, 32GB, 64GB

Capacidade utilizável aproximada*2

Branco: 14,4GB, 28,8GB, 57,6GB, 115,2GB
Azul-claro: 14,4GB, 28,8GB, 57,6GB

Compatível com USB 2.0 de alta velocidade*3

51,4 x 21,4 x 8,4 mm (incluindo a tampa)
Ambiente operacional / desempenho de proteção
Temperatura de funcionamento

0 ℃ a 50 ℃ (sem condensação)

Temperatura de armazenamento
Modelos equipados com o seguinte SO e a interface USB Tipo-A como uma caraterística padrão.
Compatível com macOS Mojave 10.14, macOS Catalina 10.15, macOS Big Sur 11, macOS Monterey 12, macOS Ventura 13
Windows 10 e Windows 11
(Conforme em 10 de janeiro de 2023)
Garantia do fabricante de 5 anos
Branco:
PN: LU202W016GG4
EAN: 4582563850194

Azul-claro:
PN: LU202L016GG4
EAN: 4582563850231

Branco:
PN: LU202W032GG4
EAN: 4582563850200

Azul-claro:
PN: LU202L032GG4
EAN: 4582563850248

Branco:
PN: LU202W064GG4
EAN: 4582563850217

Azul-claro:
PN: LU202L064GG4
EAN: 4582563852037

Blanco:
PN: LU202W128GG4
EAN: 4582563850224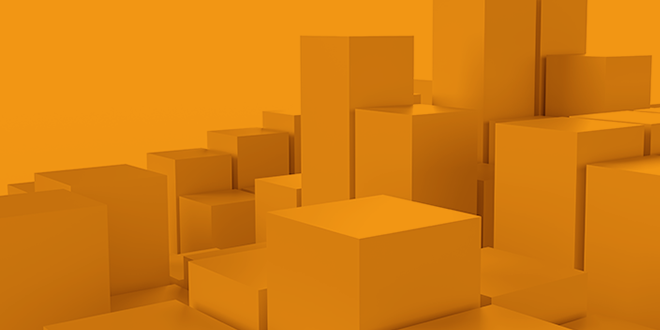 Encontre revendedores e/ou distribuidores perto da sua zona.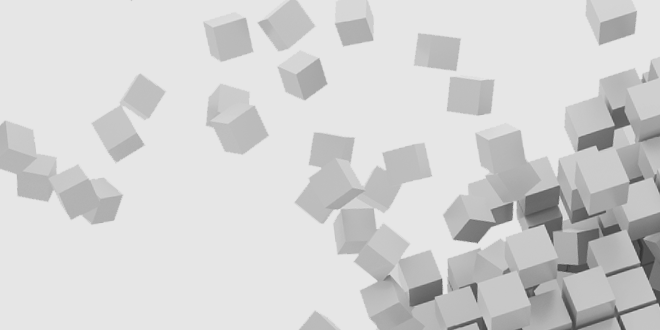 Obtenha os mais recentes resumos de produtos, manuais de utilizador, instruções de segurança, software e muito mais.
Comparação da unidade flash USB KIOXIA
* Table can be scrolled horizontally.
 

U366

U365

U301

U401

U203

U202

128GB:
200 MB/s
16GB, 32GB, 64GB: 100 MB/s
1 MB/s is calculated as 1,000,000 bytes/s. The value is the best value obtained in specific test environment at KIOXIA Corporation and KIOXIA Corporation does not warrant read speed use in individual devices. Read speed may vary depending on user-specifications such as devices used and file size read. The write speed is lower than the read speed.
Capacity is based on installed flash memory and not user available memory as part of the memory is used for management functions. Available user area are as listed above (1GB = 1,073,741,824 bytes).
The terms 'USB 3.2 Gen 1 Super Speed' and 'USB 2.0 high-speed' used herein are the name of specifications upon which this product is based; they do not warrant the speed of its operation.
KIOXIA Corporation defines "RoHS Compatible" products as products that either ( i ) contain no more than a maximum concentration value of 0.1% by weight in Homogeneous Materials for lead, mercury, hexavalent chromium, polybrominated biphenyls (PBBs), polybrominated diphenyl ethers (PBDEs), bis(2-ethylhexyl) phthalate (DEHP), dibutyl phthalate (DBP), benzyl butyl phthalate (BBP) and diisobutyl phthalate (DIBP) and of 0.01% by weight in Homogeneous Materials for cadmium; or ( ii ) fall within any of the application exemptions set forth in the Annex to the RoHS Directive(*). This does not mean that Kioxia Corporation products labeled "RoHS COMPATIBLE" are entirely free of substances controlled by the RoHS Directive and does not constitute a warranty or guarantee that such products will comply with the specific laws and/or regulations adopted in any particular jurisdiction.
*RoHS Directive: KIOXIA Corporation defines "RoHS Directive" as the DIRECTIVE 2011/65/EU OF THE EUROPEAN PARLIAMENT AND OF THE COUNCIL of 8 June 2011 on the restriction of the use of certain hazardous substances in electrical and electronic equipment.
To protect against accidental data loss, back up your data frequently on other storage media.


Product specifications and design are subject to change without prior notice.

Browse our support FAQ to quickly find answers to commonly asked questions.

Download documents, software, manuals, brochures, and product images.

Browse personal SSD/Cards & USB warranty information.

Contact customer support for help with your products.