e-MMC e UFS di consumo e industriali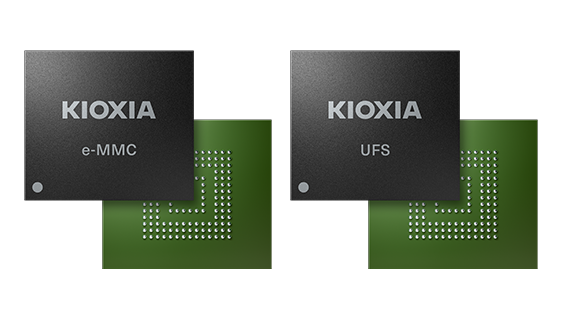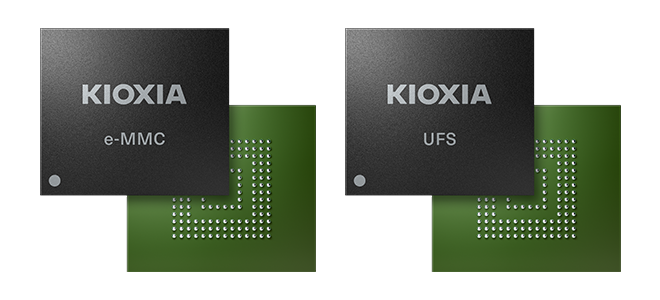 Soluzioni di memoria integrata di consumo e industriali per le applicazioni di oggi e di domani
La famiglia KIOXIA di dispositivi di memoria flash integrati ad alta capacità, costituita da UFS ed e-MMC, integra le soluzioni di memoria KIOXIA e un controller in un unico package.
I controller all'interno di questi prodotti eseguono la correzione degli errori, il livellamento dell'usura, la traduzione da indirizzo logico a fisico e la gestione dei blocchi difettosi. Le soluzioni di memoria flash gestita di KIOXIA aiutano i clienti a semplificare lo sviluppo del sistema, ridurre il carico di lavoro del processore host, ridurre il time-to-market e migliorare la facilità d'uso.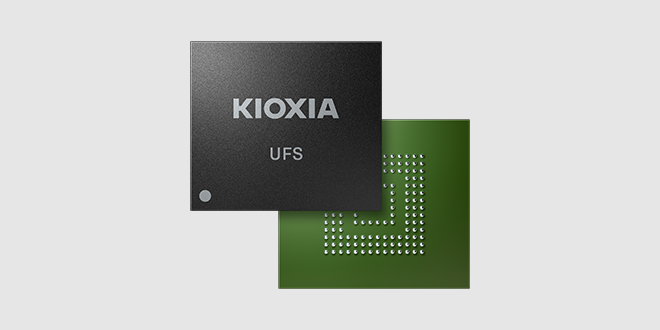 Lo Universal Flash Storage (UFS) di KIOXIA offre prestazioni di lettura/scrittura ad alta velocità, un basso consumo energetico e tempi di lancio delle applicazioni ridotti, esattamente come richiesto da un'ampia gamma di prodotti digitali di consumo.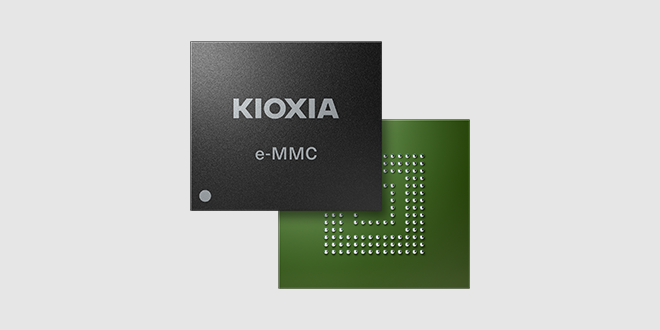 La gamma di prodotti e-MMC di KIOXIA fornisce un'interfaccia conforme alla versione 5.0/5.1 di JEDEC, eliminando la necessità per gli utenti di controllare direttamente la memoria flash.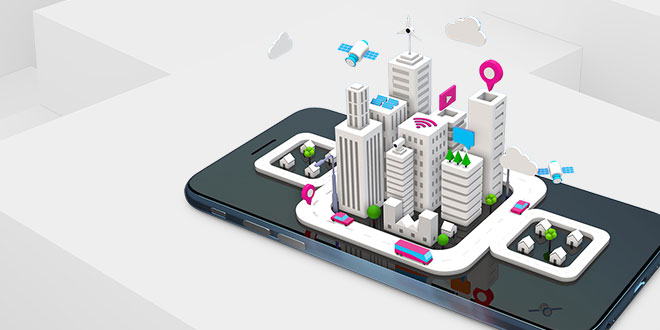 Whether it's automotive applications or compact high performance-oriented PCs or cloud server and hyperscale data center deployments, by delivering advanced high performance, high density, low power, low latency, reliability and more—KIOXIA memory and storage solutions enable the success of emerging applications and allow existing technologies to reach their expected potential.

Please contact us if you have any technical questions, requests for materials, are interested in samples or purchases of business products (Memory, SSD), etc.