Memoria flash SLC NAND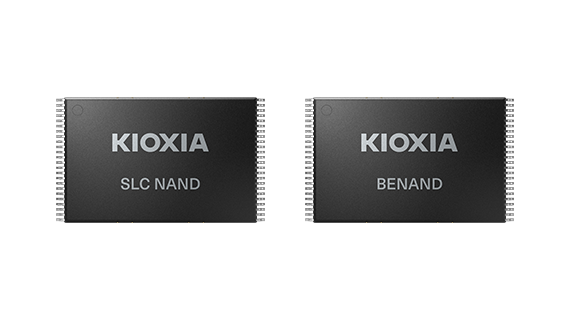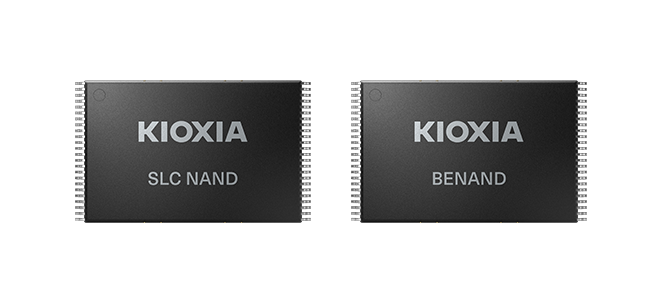 Soluzioni di memoria integrata di consumo e industriali
I prodotti di memoria flash KIOXIA SLC NAND sono disponibili in una gamma di densità e in più package per soddisfare i diversi requisiti del mercato di prodotti integrati. Sono disponibili due opzioni di interfaccia, SPI a 8 bit in parallelo e SPI a 4 bit, che offrono ai clienti la possibilità di selezionare un dispositivo di memoria flash SLC NAND adatto in base alla capacità di correzione degli errori e all'interfaccia di memoria del controllore host.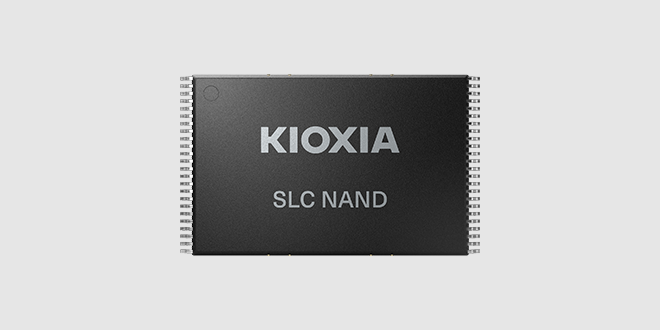 Una memoria non volatile a 1 bit per cella, KIOXIA SLC NAND scrive grandi quantità di dati ad alta velocità e fornisce inoltre elevata resistenza e affidabilità del ciclo di scrittura/cancellazione.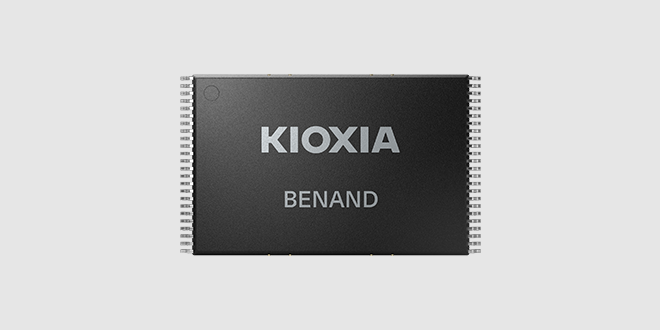 KIOXIA BENAND™ is SLC NAND flash memory with embedded ECC. BENAND™ removes the burden of ECC from the host processor while maintaining the compliant interface, reliability and performance with RAW SLC NAND flash memory.
KIOXIA BENAND™ è una memoria flash SLC NAND con ECC integrato. BENAND™ elimina l'onere di ECC dal processore host mantenendo l'interfaccia, l'affidabilità e le prestazioni conformi con la memoria flash RAW SLC NAND.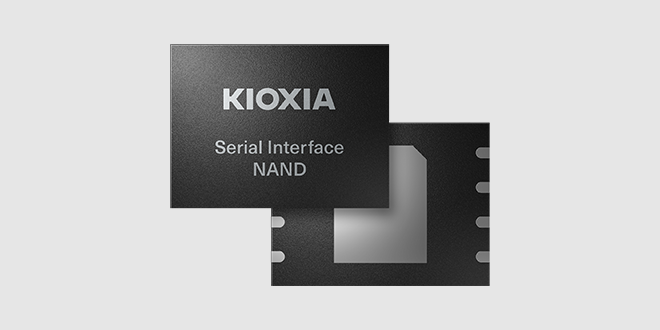 Come memoria flash NOR alternativa, la memoria flash NAND dell'interfaccia seriale presenta un'interfaccia periferica seriale (SPI), un'interfaccia inter-chip standard del settore utilizzata nella memoria flash NOR, ed è supportata dalla maggior parte dei microprocessori e microcontrollori.
È possibile cercare l'intero elenco della memoria flash SLC NAND, in base alle caratteristiche.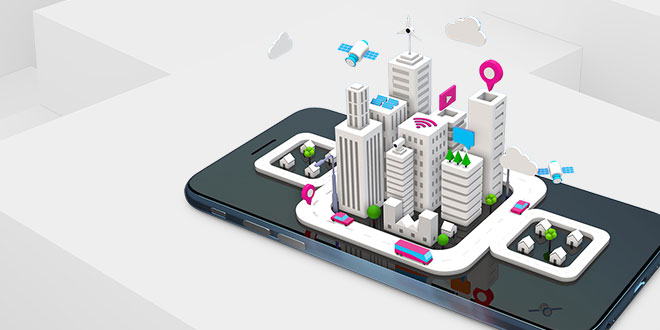 Whether it's automotive applications or compact high performance-oriented PCs or cloud server and hyperscale data center deployments, by delivering advanced high performance, high density, low power, low latency, reliability and more—KIOXIA memory and storage solutions enable the success of emerging applications and allow existing technologies to reach their expected potential.

Please contact us if you have any technical questions, requests for materials, are interested in samples or purchases of business products (Memory, SSD), etc.