SLC NAND Flash Memory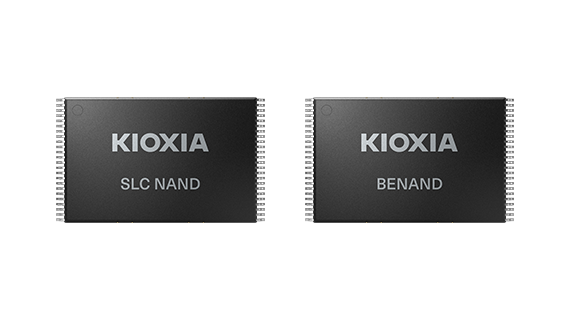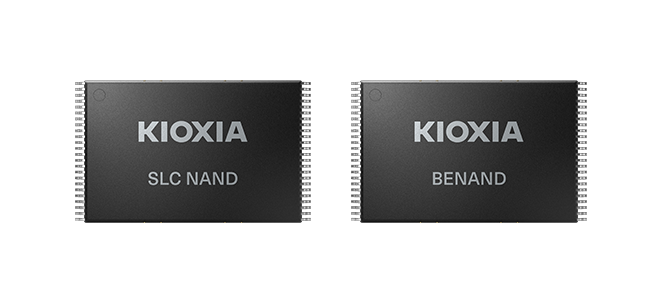 Consumer and Industrial Embedded Memory Solutions
KIOXIA SLC NAND flash memory products are available in a range of densities and multiple package options to meet the diverse requirements of the embedded market. Two interface options are offered, 8-bit parallel and 4-bit SPI, giving customers the ability to select a suitable SLC NAND flash memory device according to the error correction capability and memory interface of the host controller.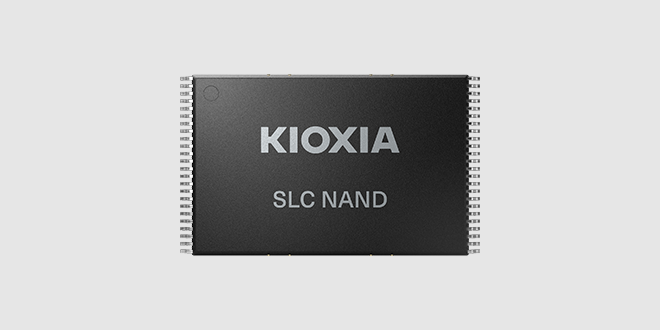 A 1-bit per cell, non-volatile memory, KIOXIA SLC NAND writes large amounts of data at high speed; provides high write/erase cycle endurance and reliability.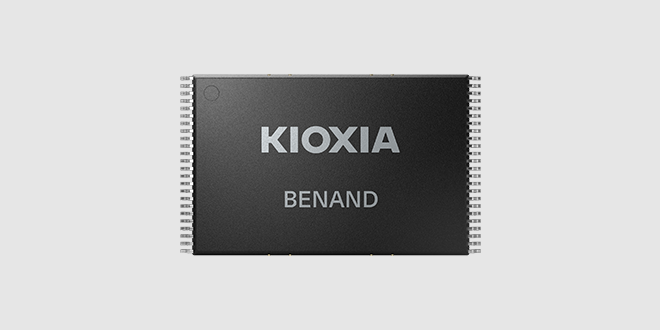 KIOXIA BENAND™ is SLC NAND flash memory with embedded ECC. BENAND™ removes the burden of ECC from the host processor while maintaining the compliant interface, reliability and performance with RAW SLC NAND flash memory.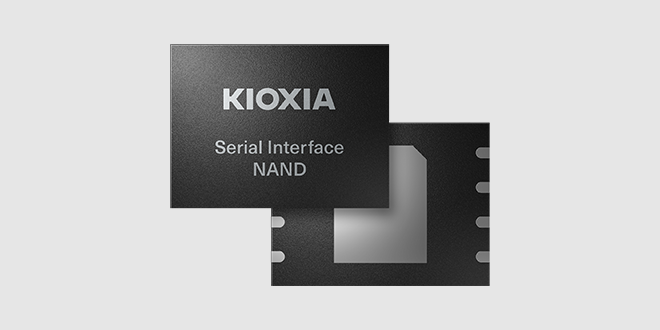 As an alternative NOR flash memory, Serial Interface NAND flash memory features a serial peripheral interface (SPI), an industry standard inter-chip interface used in NOR flash memory and is supported by most microprocessors and microcontrollers.
You can search the entire list of SLC NAND flash memory, based on characteristics.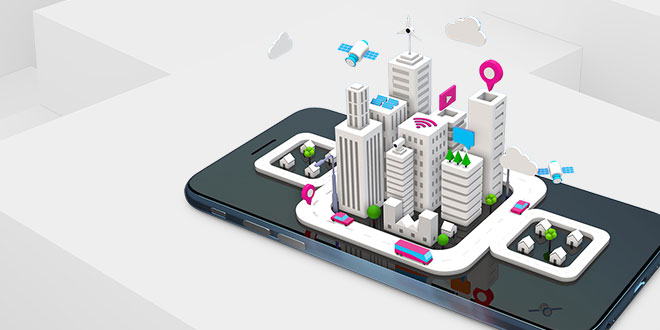 Whether it's automotive applications or compact high performance-oriented PCs or cloud server and hyperscale data center deployments, by delivering advanced high performance, high density, low power, low latency, reliability and more—KIOXIA memory and storage solutions enable the success of emerging applications and allow existing technologies to reach their expected potential.

Please contact us if you have any technical questions, requests for materials, are interested in samples or purchases of business products (Memory, SSD), etc.