EXCERIA PLUS SD Memory Card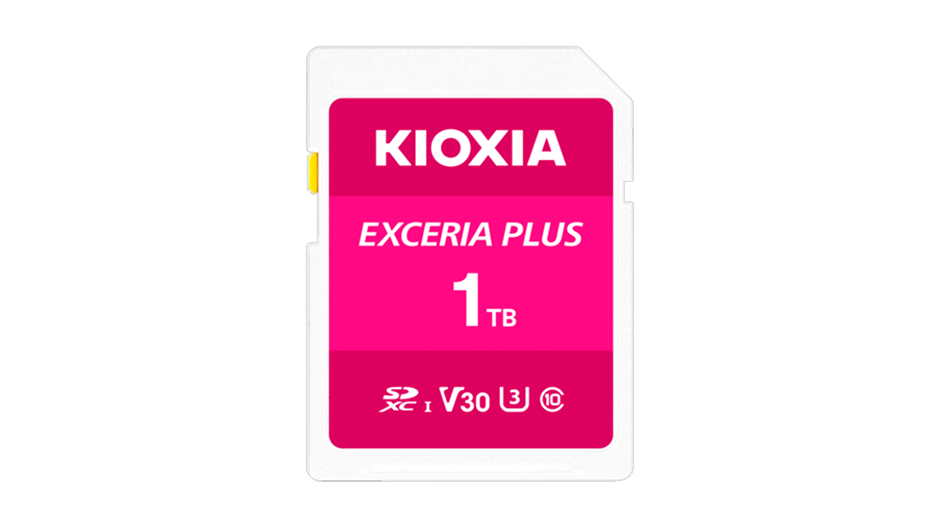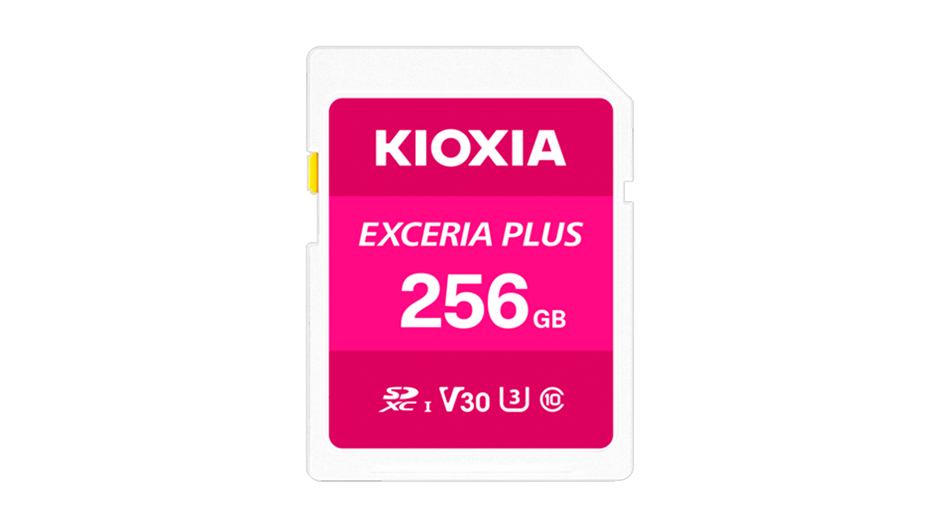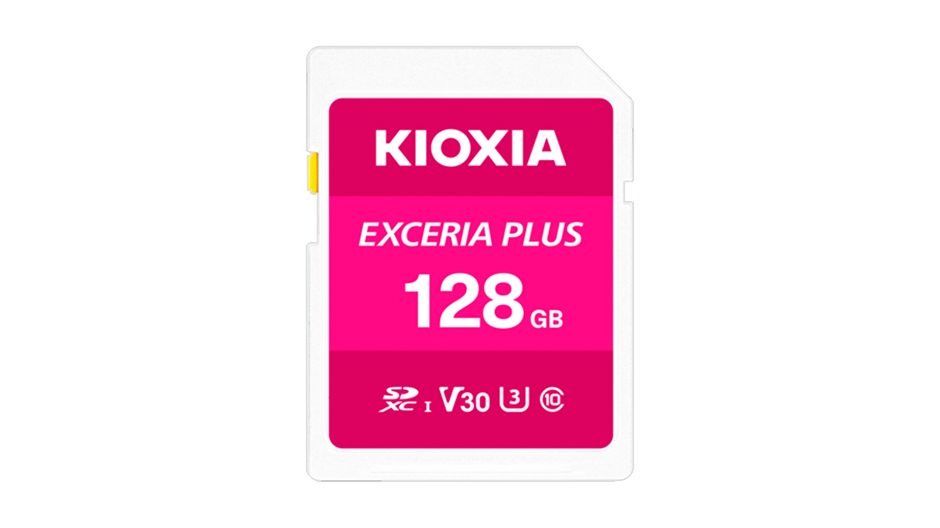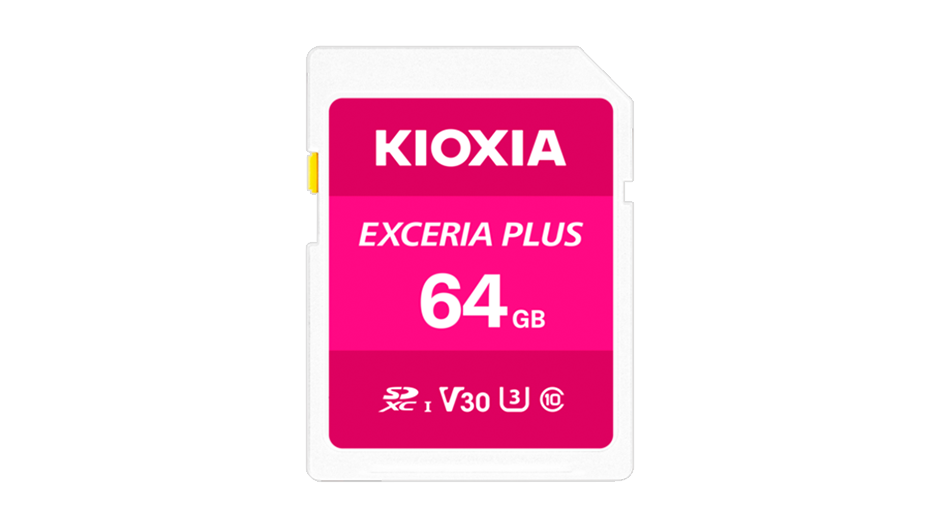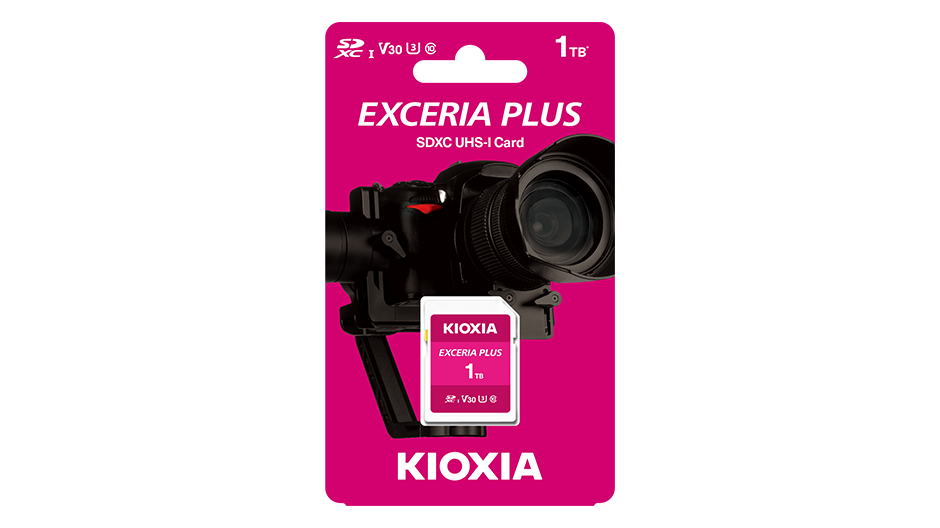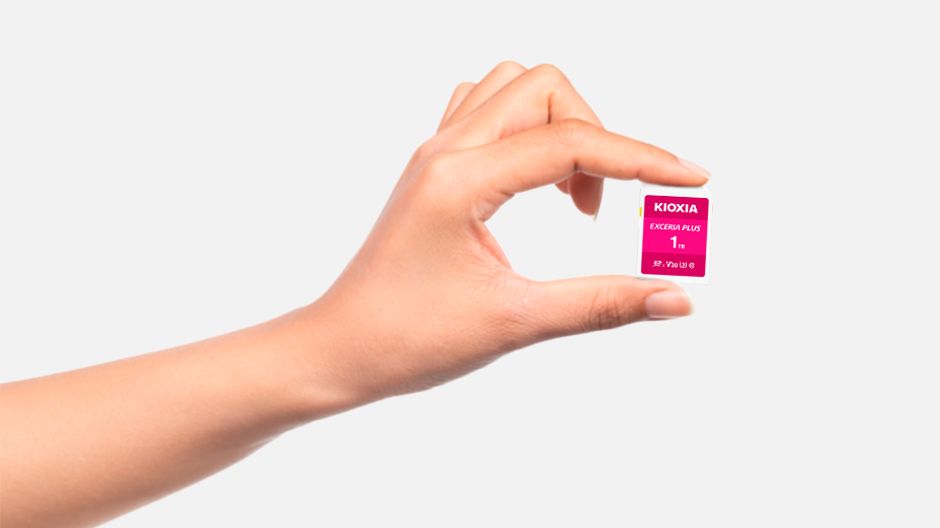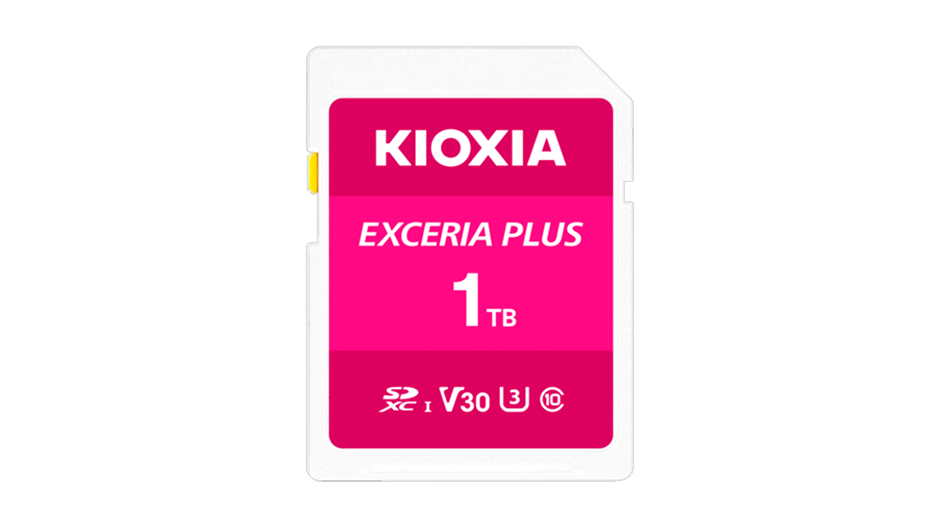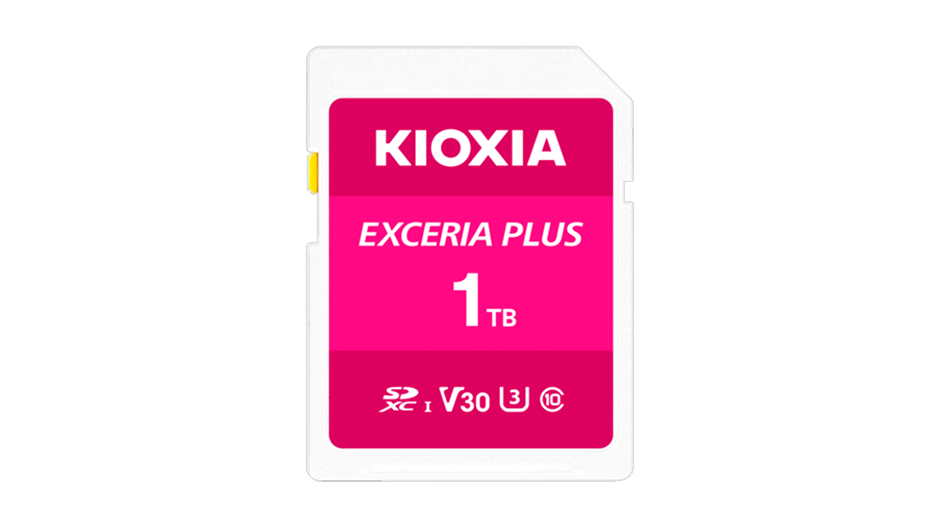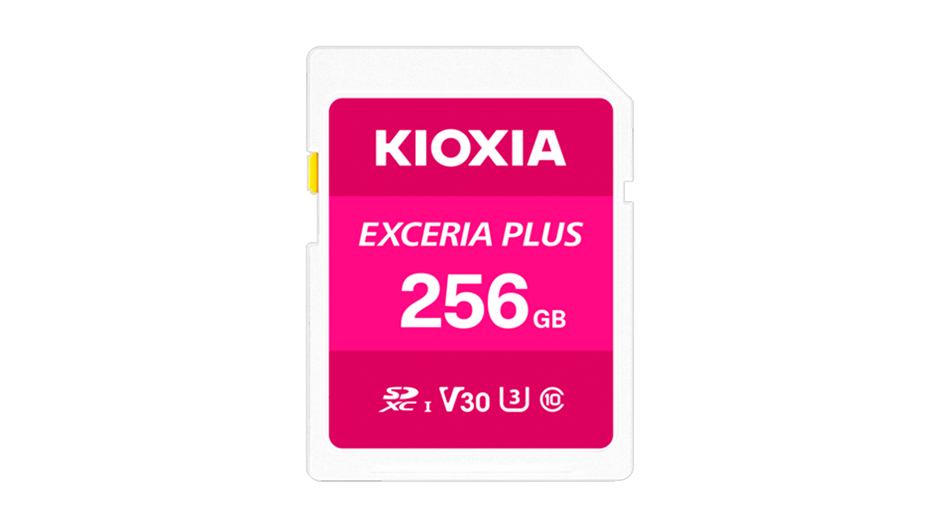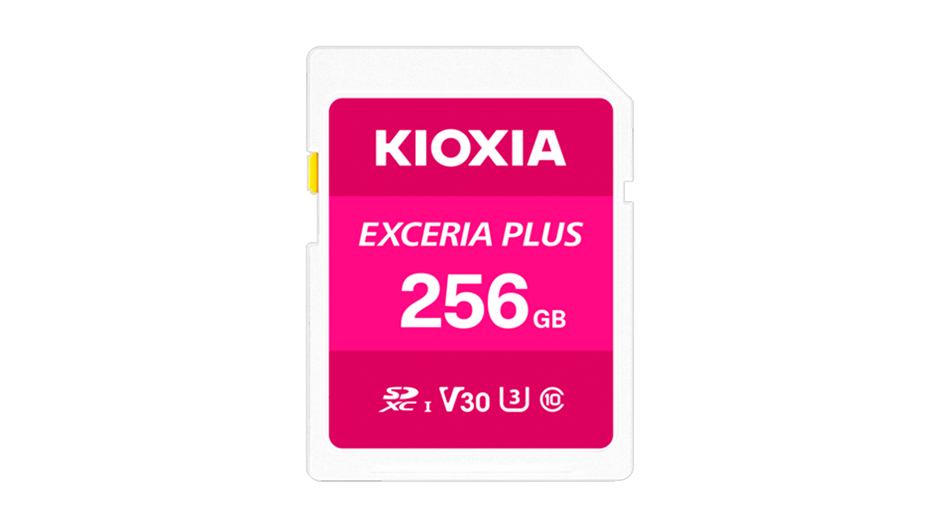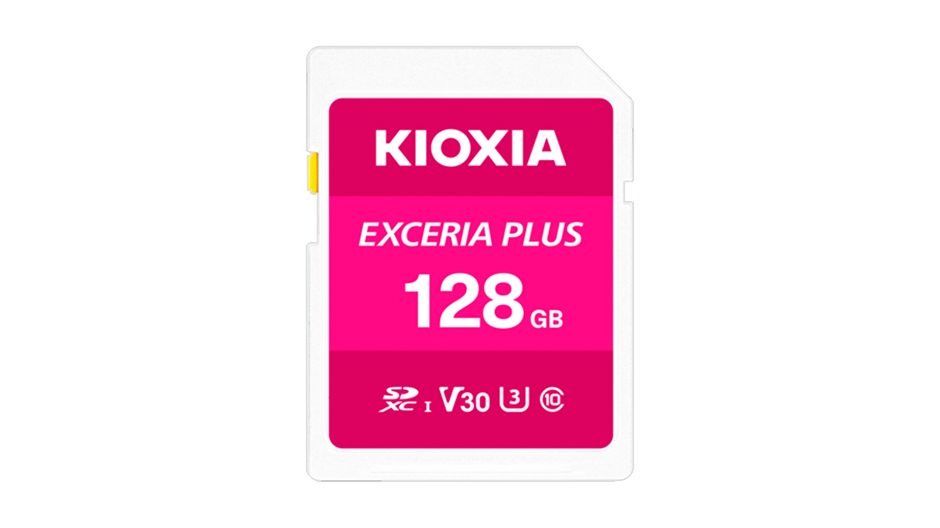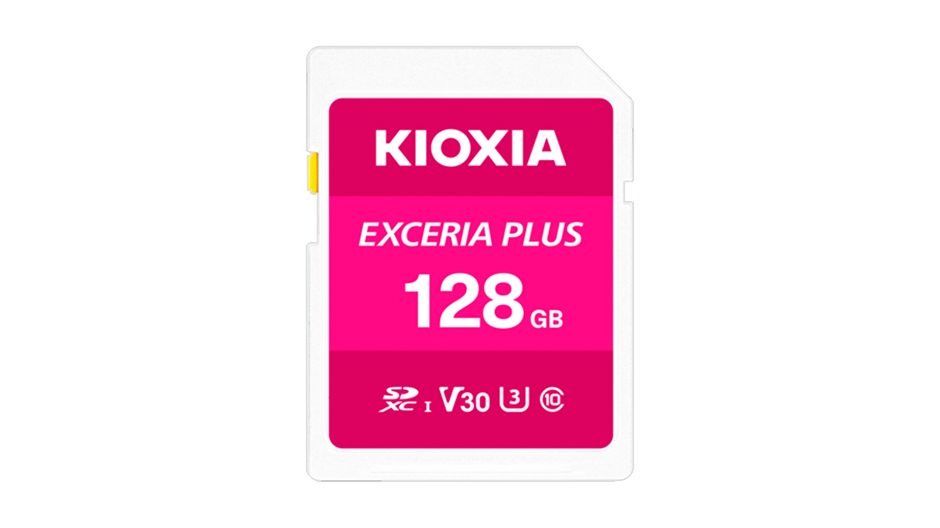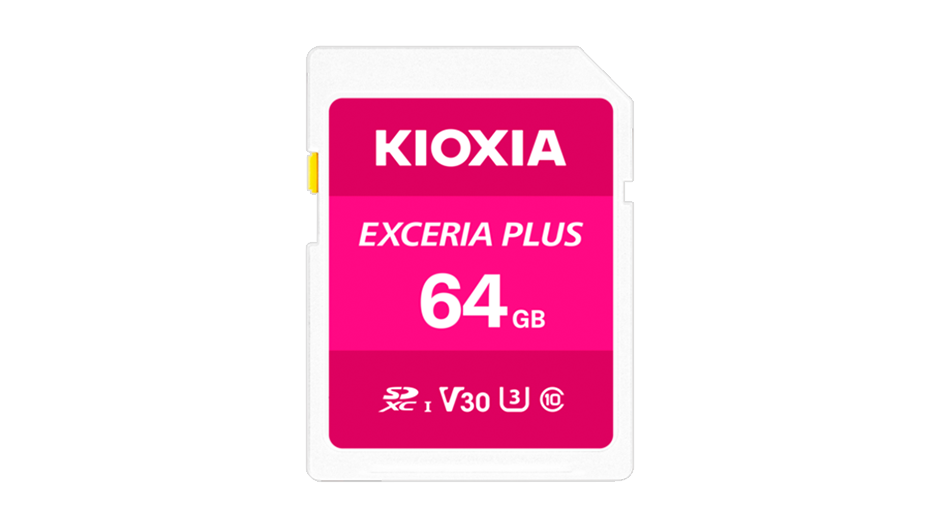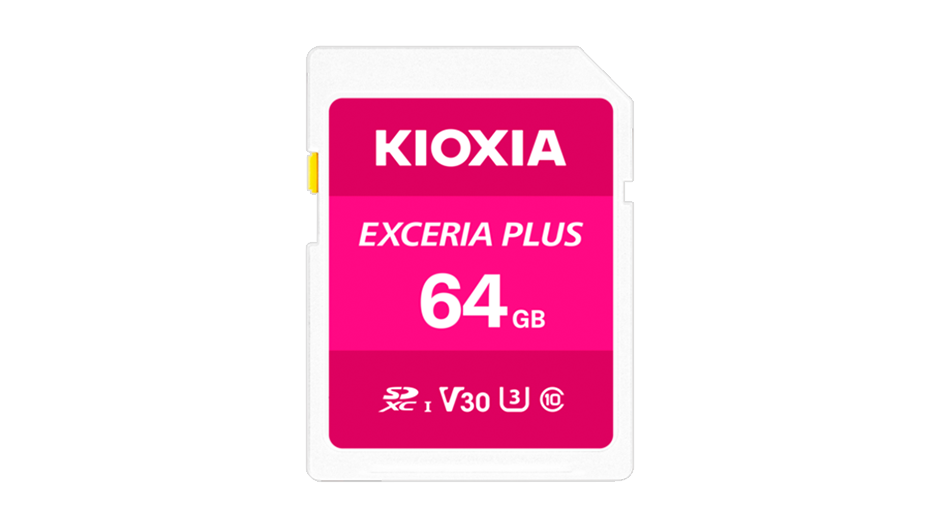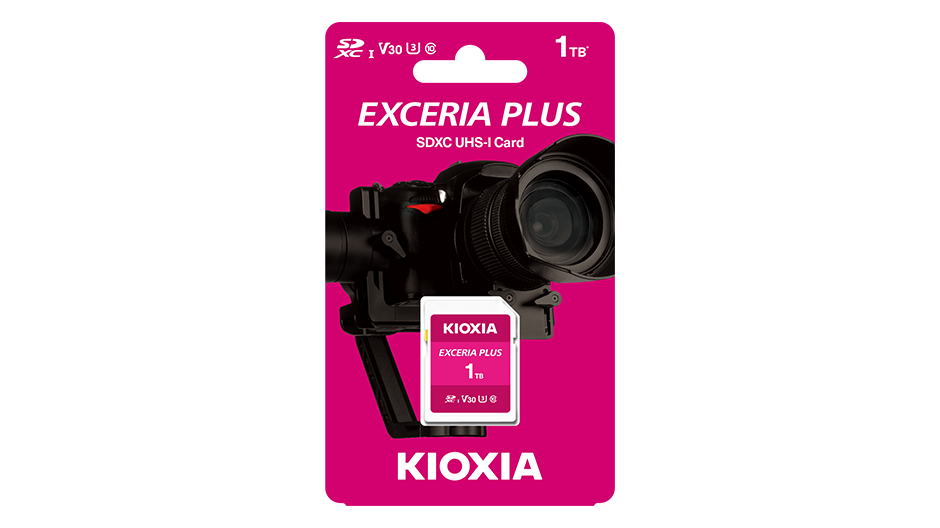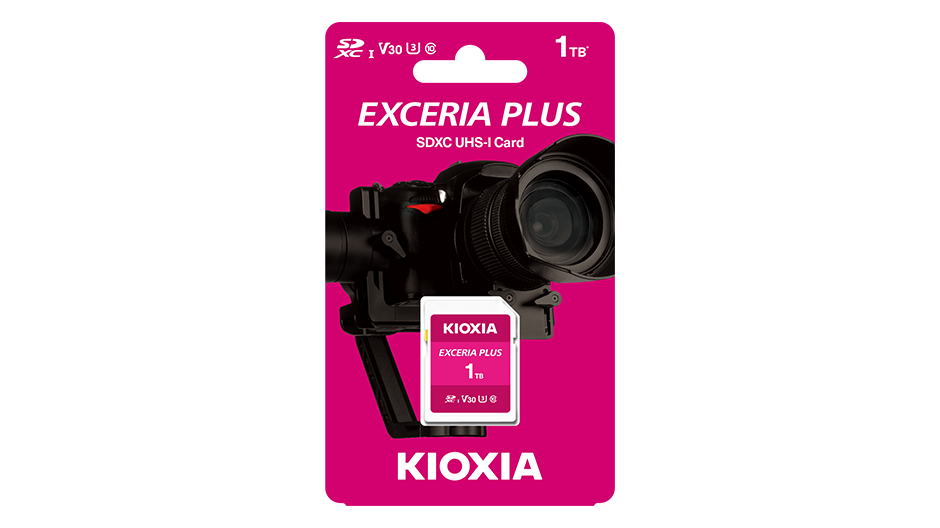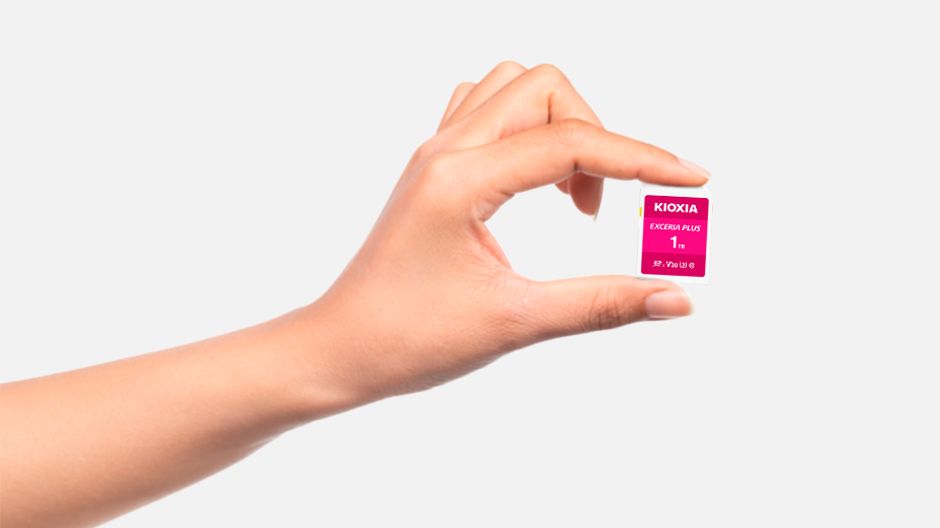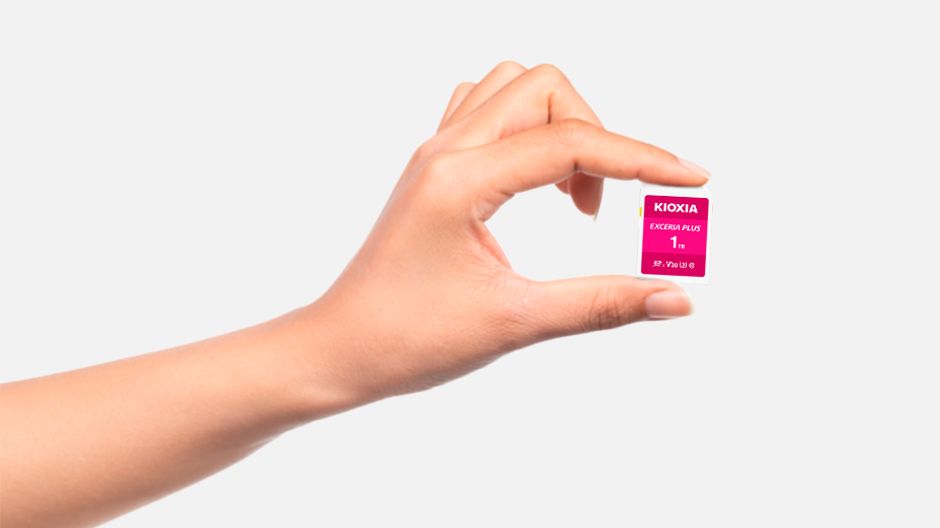 64

GB

128

GB

256

GB

512

GB

1

TB

4K

video recording

Fast Action

photography
KIOXIA EXCERIA PLUS SD memory cards are designed to give enthusiast photographers and videographers more opportunities and ample storage space up to 1TB and read speed up to 100 MB/s*1. With large capacities and fast performance, the EXCERIA PLUS SD memory cards won't let you down on your next big project.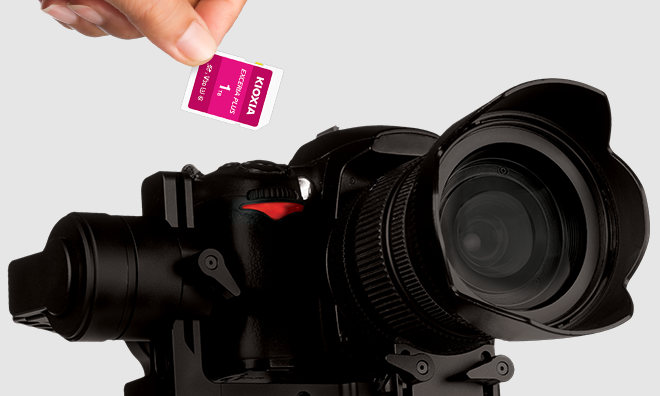 High Performance 4K Video Recording and Photography
The EXCERIA PLUS SD memory cards are suitable for high-speed photography as well as 4K and Full HD video recording. Designed for digital cameras, the EXCERIA PLUS SD memory cards deliver the performance demanded by enthusiasts photographers and videographers.
Large Capacity Equals More Recording Time
Shoot and record to your heart's content because the EXCERIA PLUS SD memory cards have capacities up to 1TB. Now you can focus on getting your best footage and be less worried about running out of storage space.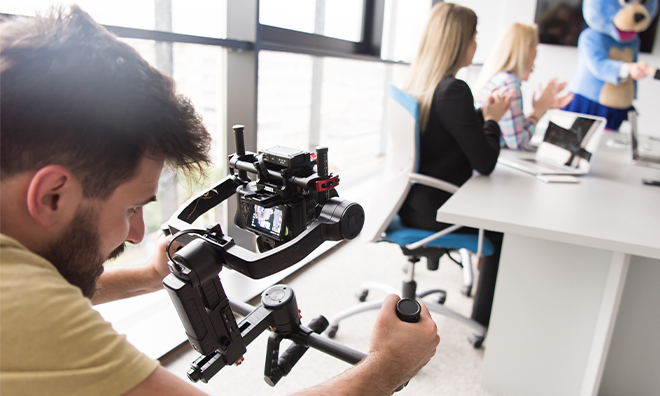 Estimated Number of Photos Taken and Video Recording Time
Estimated Number of Photos Taken [shots]*
* Table can be scrolled horizontally.
Number of shots: Assuming a compression rate of 1/4. The number of shots that can be taken depends on the subject, shooting conditions, resolution, and compression ratio.
Estimated Video Recording Time [min]*
* Table can be scrolled horizontally.
Recording Time: Actual recording time will vary depending on your device, resolution and compression ratio. Calculated as 1 Mbps = 1,000,000 bps.
EXCERIA PLUS SD Memory Card Product Specifications
64GB, 128GB, 256GB, 512GB, 1TB (SDXC)

Approximate Usable Capacity*2

57.6GB, 115.2GB, 230.4GB, 460.8GB, 921.6GB
128GB, 256GB, 512GB, 1TB: 100 MB/s
64GB: 98 MB/s

256GB, 512GB, 1TB: 85 MB/s
64GB, 128GB: 65 MB/s
Operating environment / protection performance
-25 ℃ to 85 ℃ (no condensation)

Overheating/Ignition Prevention

Electrical fuse is mounted*6,8

Resistant to electrostatic discharge*7,8
For enthusiast photographers and videographers.

Compatible with SDXC supporting host devices corresponding to exFAT file system.
Copyright Protection (CPRM)
PN: LNPL1M064GG4
EAN: 4582563851597

PN: LNPL1M128GG4
EAN: 4582563851603

PN: LNPL1M256GG4
EAN: 4582563851610

PN: LNPL1M512GG4
EAN: 4582563851627

PN: LNPL1M001TG4
EAN: 4582563851634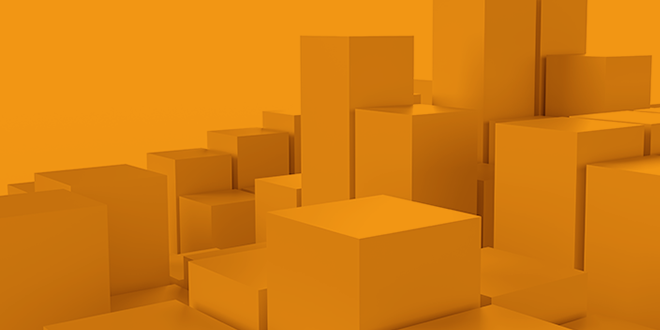 Find retailers and/or distributors near your area.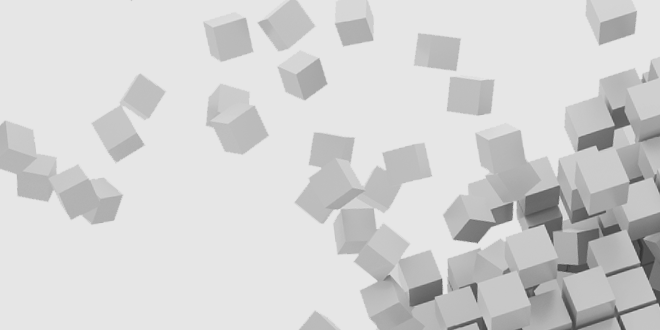 Get the latest product briefs, user manuals, safety instructions, software, and more.
KIOXIA SD Memory Card Comparison
* Table can be scrolled horizontally.
 

EXCERIA PRO

EXCERIA PLUS

EXCERIA

Max Read/Write Speed (MB/s)*1

256GB, 512GB, 1TB: 100/85
128GB: 100/65
64GB: 98/65

Overheating/Ignition Prevention*6,8
1 MB/s is calculated as 1,000,000 bytes/s. These values are the best values obtained in a specific test environment at KIOXIA Corporation and KIOXIA Corporation warrant neither read nor write speeds in individual devices. Read and write speed may vary depending on a device used and file size read or written. The write speed is lower than the read speed.
Capacity is based on installed flash memory and not user available memory as part of the memory is used for management functions. Available user area are as listed above (1GB = 1,073,741,824 bytes).
Speed classes indicate the results under the test conditions specified by SD Association.  
KIOXIA Corporation defines "RoHS Compatible" products as products that either ( i ) contain no more than a maximum concentration value of 0.1% by weight in Homogeneous Materials for lead, mercury, hexavalent chromium, polybrominated biphenyls (PBBs), polybrominated diphenyl ethers (PBDEs), bis(2-ethylhexyl) phthalate (DEHP), dibutyl phthalate (DBP), benzyl butyl phthalate (BBP) and diisobutyl phthalate (DIBP) and of 0.01% by weight in Homogeneous Materials for cadmium; or ( ii ) fall within any of the application exemptions set forth in the Annex to the RoHS Directive(*). This does not mean that Kioxia Corporation products labeled "RoHS COMPATIBLE" are entirely free of substances controlled by the RoHS Directive and does not constitute a warranty or guarantee that such products will comply with the specific laws and/or regulations adopted in any particular jurisdiction.
*RoHS Directive: KIOXIA Corporation defines "RoHS Directive" as the DIRECTIVE 2011/65/EU OF THE EUROPEAN PARLIAMENT AND OF THE COUNCIL of 8 June 2011 on the restriction of the use of certain hazardous substances in electrical and electronic equipment.
According to ISO7816-1 standard, the product can function, after contaminating this product on 0.1 Gy of X-ray.
KIOXIA Corporation does not warrant that the function of the fuse in the card will be error free, nor does it warrant that any data stored on the card will remain accessible or uncorrupted. Turn off the device immediately in case the card overheats and/or emits a burning smell.
ESD test environment stipulated by IEC61000-4-2 150-pF energy storage capacitor, 330-Ω discharge resistor, ±15-kV air discharge.
KIOXIA Corporation does not warrant any data stored on the product.
Product specifications and design are subject to change without prior notice.

Browse our support FAQ to quickly find answers to commonly asked questions.

Download documents, software, manuals, brochures, and product images.

Browse personal SSD/Cards & USB warranty information.

Contact customer support for help with your products.