Client Computing Applications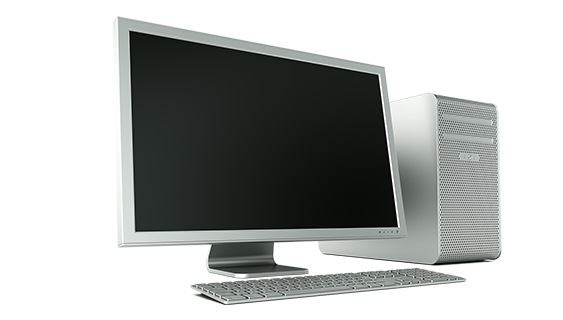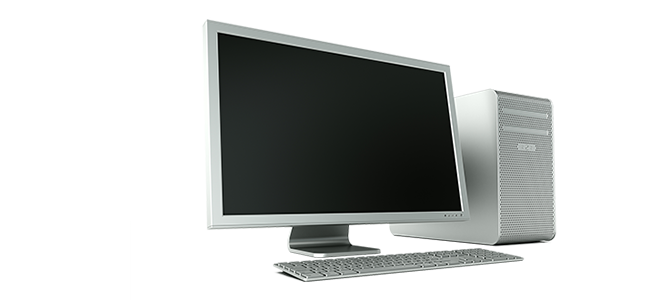 Whether editing a video clip for social media, writing a book report for school, or generating 3D renderings for a feature film, client applications are pervasive in our personal and professional lives. This vast market segment requires a solution base that casts a net as wide as it does. Today's client computing devices and systems are purpose-built to meet the specific needs of everyone from the virtual student to the influencer to the remote worker, and to the power user. The flash memory and SSD solutions designed for them should help deliver the effective battery life, immersive gameplay, or the split-second responsiveness that enrich their lives.
The Evolution of Client Computing
From yesterday's digitization of data to today's work-from-anywhere world, client computing solutions have played a central role in advancing the way humans do daily life. Years ago, a single computer was shared by an entire household or student base, but today, the "personal computer" lives up to its true name. It used to be the closest flash memory came to client computing was in a USB thumb drive, but today, flash-based SSDs are ubiquitous in even mainstream PCs. What's more, leveraging the Cloud changed the way we thought about storage and led to a reimagining of the technology most personal to us: the tablet on the kitchen counter, the Chromebook in our backpack or the PC on our desk. Mobility of business, work and entertainment via SaaS, cloud and streaming applications has unlocked potential that was once unimaginable. With explosive data growth and mass storage in the Cloud, the personal computing solutions of the future should focus on being fast, mobile and reliable. Tomorrow's flash memory and SSD storage solutions should keep pace.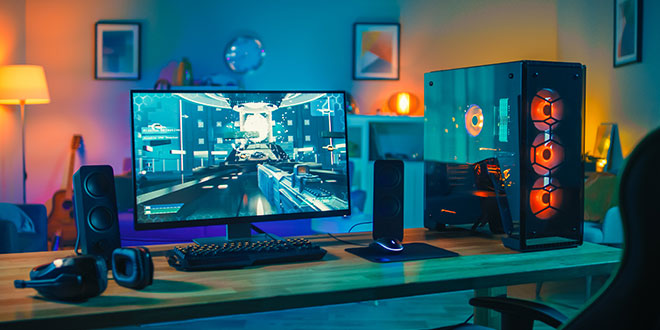 KIOXIA's Vision of Client Computing
Everyday people don't see the servers that deliver the music they stream or the data center that operates their SaaS-optimized workflow—it's client computing solutions that are front and center in their day-to-day life. Client computing enables a single source to handle everything from collaboration at work to escape from work. KIOXIA wants to infuse personal computers with progressive memory and storage technology, unlocking new potential and freedom to create. Our obsession with innovation and quality is key to challenging impossible, enriching client computing devices and delivering real value to end users. As the world continues to drive digital transformation, the opportunities before us are inspiring and unlimited.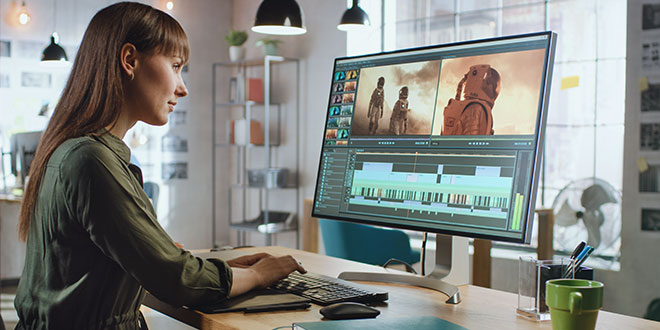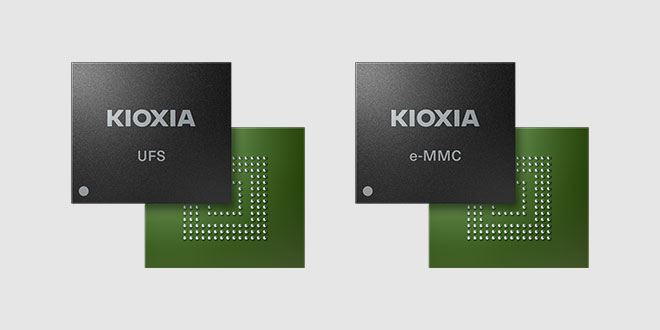 KIOXIA* invented NAND flash memory in 1987 and decades later, our flash memory products play a central role in life as we know it today. With a comprehensive memory lineup, our unique strengths empower customers to design and develop client computing solutions that help define the future. In addition to SSDs, KIOXIA's UFS and e-MMC memory products offer a variety of solutions for next generation and non-traditional client computing applications that enable our digital way of life.
The memory business of Toshiba Corporation was spun off from Toshiba Corporation and named as Toshiba Memory Corporation in April 2017, and Toshiba Memory Corporation has changed its name to KIOXIA Corporation since October 2019.
KIOXIA knows the importance of productivity and entertainment in people's lives and our client-grade SSDs are designed to help fuel the next generation of mobile and workstation applications. From students to content-creators to gamers to professionals, whatever brand of "personal" you are designing for, KIOXIA client SSDs help deliver an optimal PC experience no matter where their desk might be.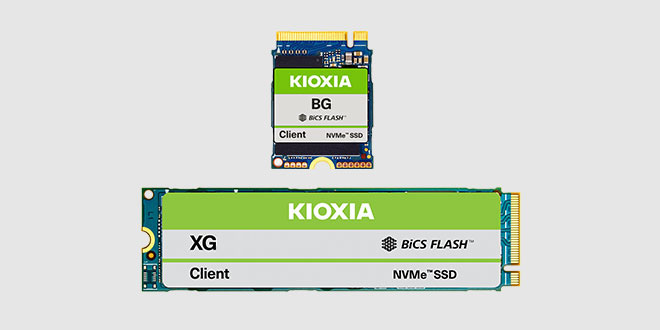 Client Computing Applications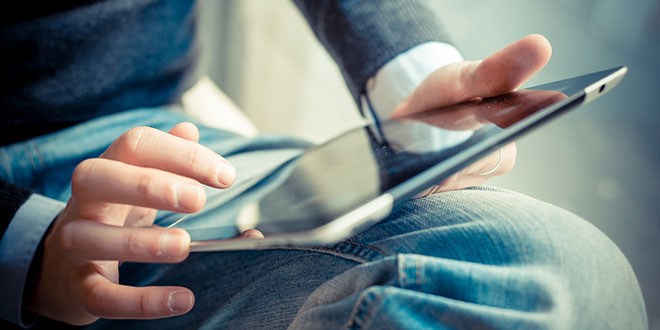 Suitable for solutions focused on flexibility and efficiency.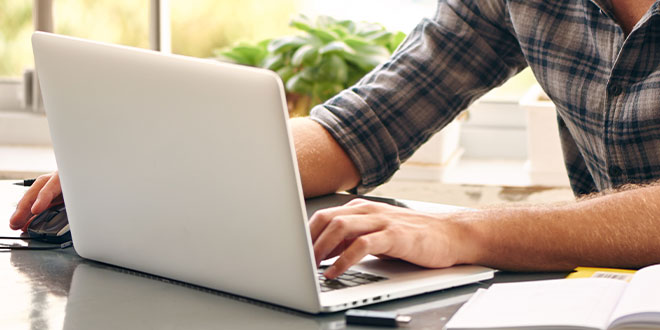 For on-the-go PCs including Chromebook and Ultrabook™ devices.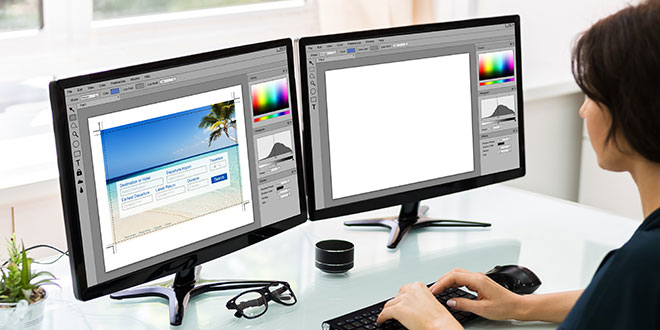 Designed for home and business desktop computers.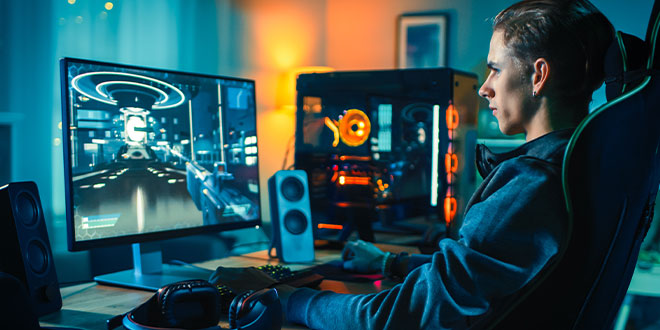 Optimized for high-end systems for gamers and professionals.
Product density is identified based on the density of memory chip(s) within the Product, not the amount of memory capacity available for data storage by the end user. Consumer-usable capacity will be less due to overhead data areas, formatting, bad blocks, and other constraints, and may also vary based on the host device and application. For details, please refer to applicable product specifications. The definition of 1Gb = 230 bits = 1,073,741,824 bits. The definition of 1GB = 230 bytes = 1,073,741,824 bytes.
12th June, 2007., press release

Please contact us if you have any technical questions, requests for materials, are interested in samples or purchases of business products (Memory, SSD), etc.