UFS & e-MMC for Consumer & Industrial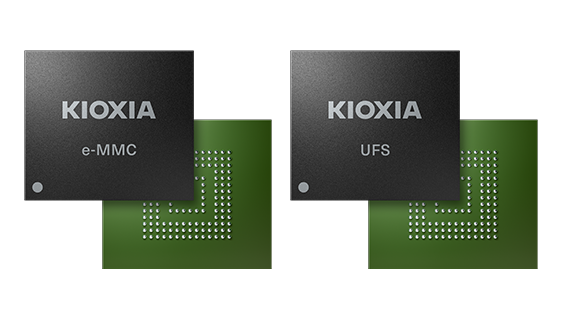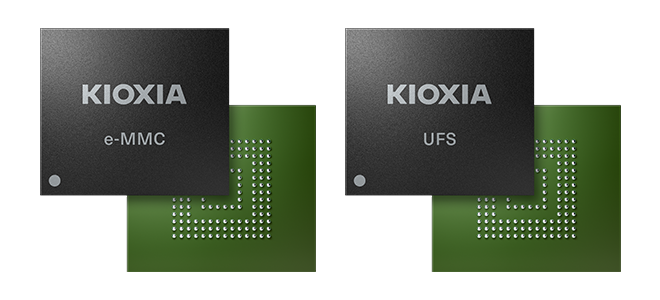 Consumer and Industrial Embedded Memory Solutions for the Applications of Today – and Tomorrow
The KIOXIA family of high-capacity embedded flash memory devices, consisting of UFS and e-MMC, integrate KIOXIA memory solutions and a controller into a single package.
The controllers in these products perform error correction, wear leveling, logical to physical address translation, and bad block management. KIOXIA's managed flash memory solutions help customers simplify system development, reduce host processor workload, shorten time to market, and improve ease of use.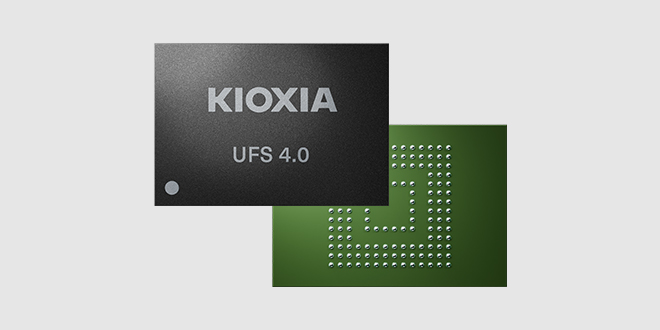 UFS 4.0 offers lightning fast embedded storage transfer speeds allowing next-generation smartphones and mobile applications to take advantage of 5G mobile networks.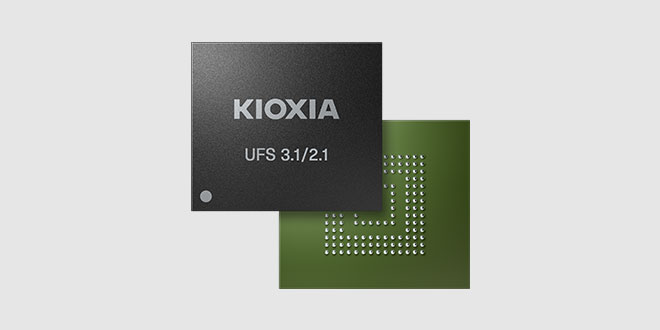 KIOXIA's Universal Flash Storage (UFS) brings the high-speed read/write performance, low power consumption and shortened application launch times demanded by a wide range of digital consumer products.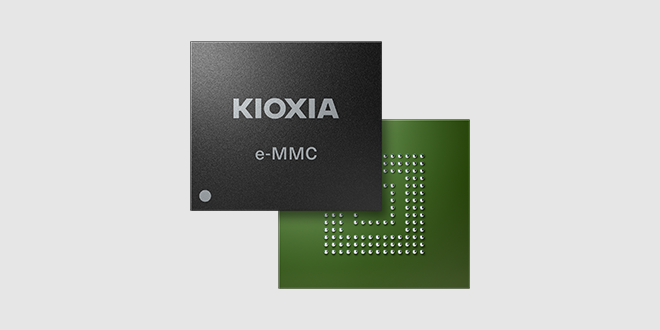 KIOXIA's lineup of e-MMC products provide an interface compliant with JEDEC Version 5.0/5.1, eliminating the need for users to directly control flash memory.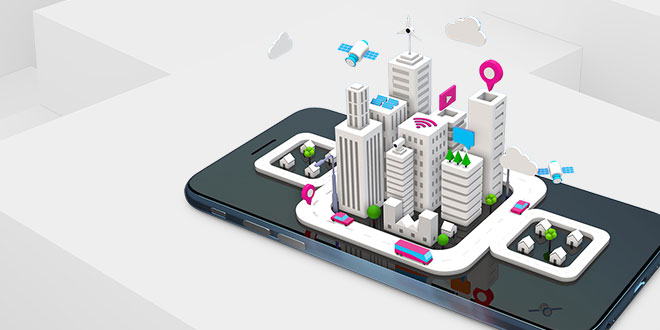 Whether it's automotive applications or compact high performance-oriented PCs or cloud server and hyperscale data center deployments, by delivering advanced high performance, high density, low power, low latency, reliability and more—KIOXIA memory and storage solutions enable the success of emerging applications and allow existing technologies to reach their expected potential.

Please contact us if you have any technical questions, requests for materials, are interested in samples or purchases of business products (Memory, SSD), etc.