Mémoire flash NAND SLC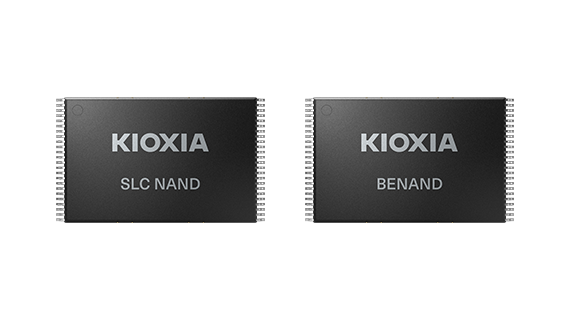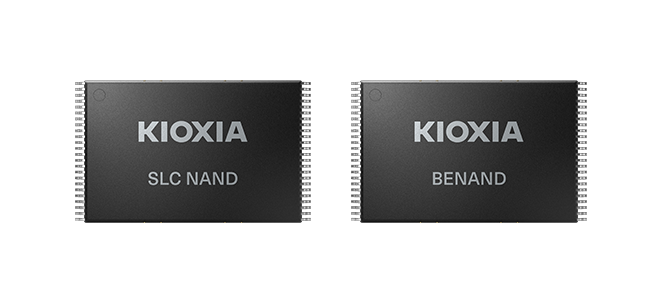 Solutions de mémoire intégrée grand public et industrielles
La mémoire flash NAND SLC (cellule à niveau unique) fait partie intégrante du marché global de la mémoire flash.  Son endurance élevée la rend parfaitement adaptée à diverses applications industrielles et grand public pour lesquelles la fiabilité et la pérennité de l'approvisionnement sont importantes.
Les produits de mémoire flash NAND KIOXIA SLC sont disponibles dans une gamme de densités et d'options de boîtiers multiples afin de répondre aux diverses exigences du marché des systèmes embarqués. Deux options d'interface sont proposées, 8 bits parallèle et 4 bits SPI, ce qui permet aux clients de sélectionner un dispositif de mémoire flash NAND SLC adapté en fonction de la capacité de correction d'erreur et de l'interface mémoire du contrôleur hôte.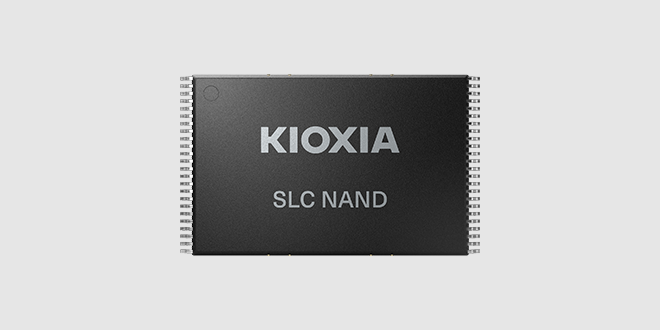 Mémoire non volatile de 1 bit par cellule, SLC NAND de KIOXIA écrit de grandes quantités de données à grande vitesse ; offre une endurance et une fiabilité de cycle d'écriture/effacement élevées.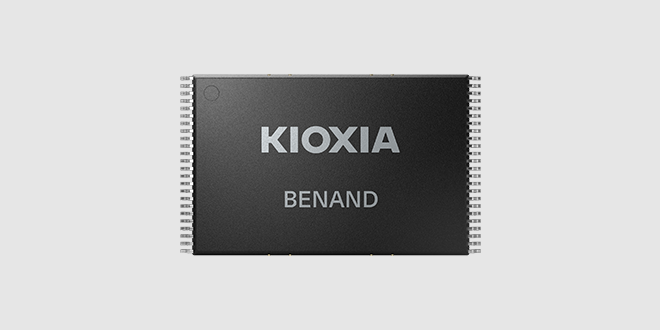 KIOXIA BENAND™ is SLC NAND flash memory with embedded ECC. BENAND™ removes the burden of ECC from the host processor while maintaining the compliant interface, reliability and performance with RAW SLC NAND flash memory.
La mémoire KIOXIA BENAND™ est une mémoire flash NAND SLC avec ECC intégré. BENAND™ supprime le fardeau de l'ECC du processeur hôte tout en maintenant l'interface conforme, la fiabilité et les performances grâce à la mémoire flash NAND SLC RAW.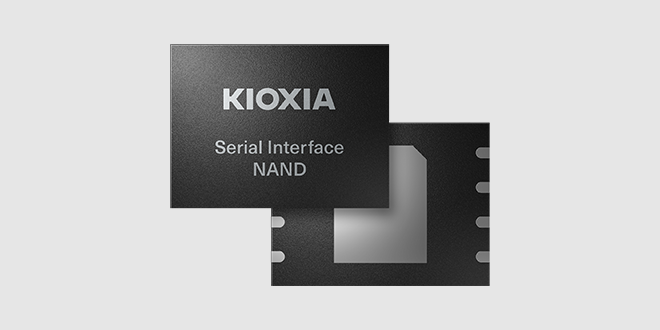 En tant que mémoire flash NOR alternative, la mémoire flash NAND à interface série est dotée d'une interface périphérique série (SPI), une interface inter-puces standard utilisée dans la mémoire flash NOR et est supportée par la plupart des microprocesseurs et microcontrôleurs.
Vous pouvez rechercher la liste complète de mémoire flash NAND SLC, selon les caractéristiques.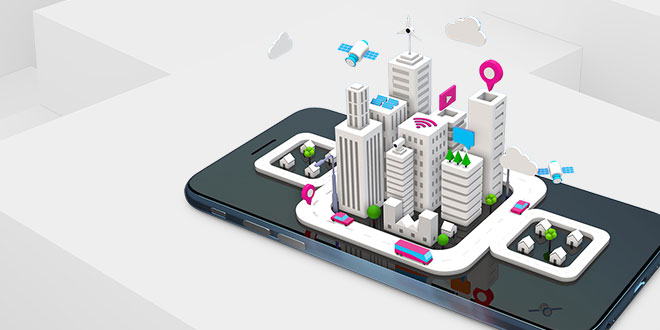 Whether it's automotive applications or compact high performance-oriented PCs or cloud server and hyperscale data center deployments, by delivering advanced high performance, high density, low power, low latency, reliability and more—KIOXIA memory and storage solutions enable the success of emerging applications and allow existing technologies to reach their expected potential.

Please contact us if you have any technical questions, requests for materials, are interested in samples or purchases of business products (Memory, SSD), etc.