TransMemory U366 Memoria Flash USB
Almacenamiento moderno y elegante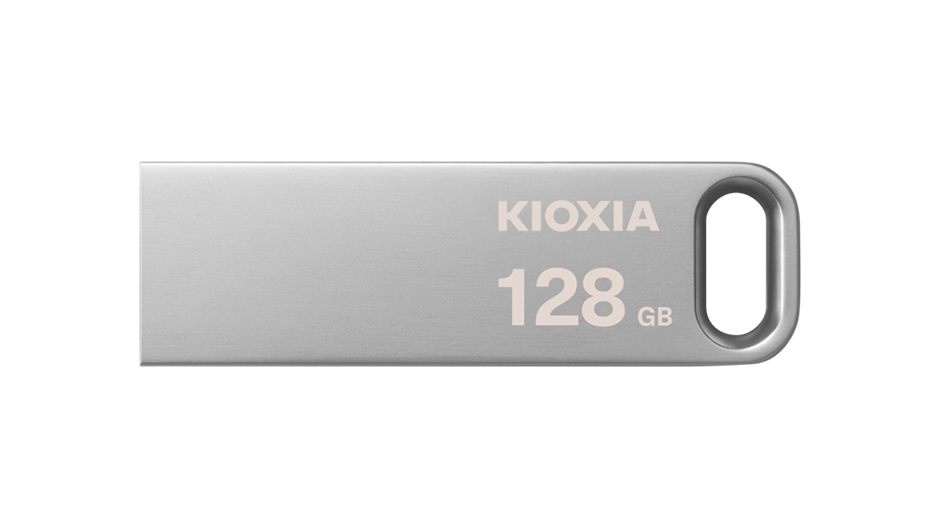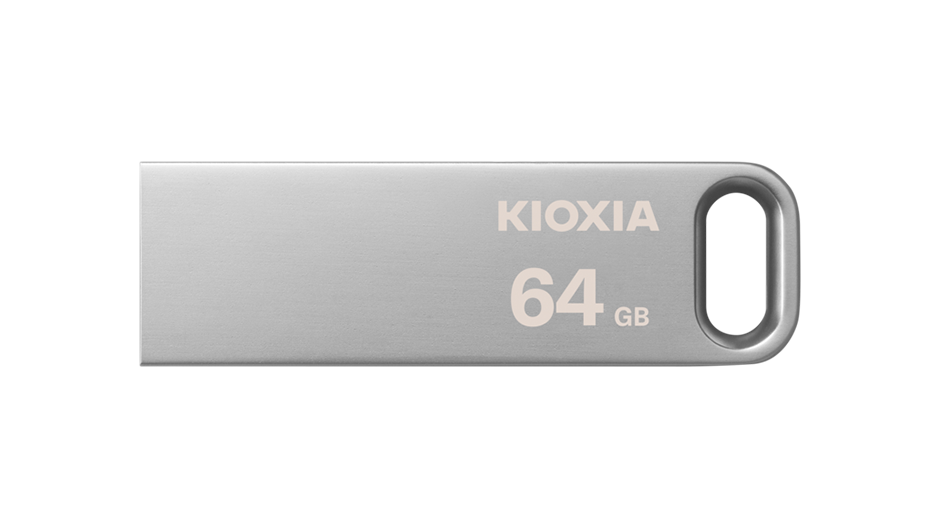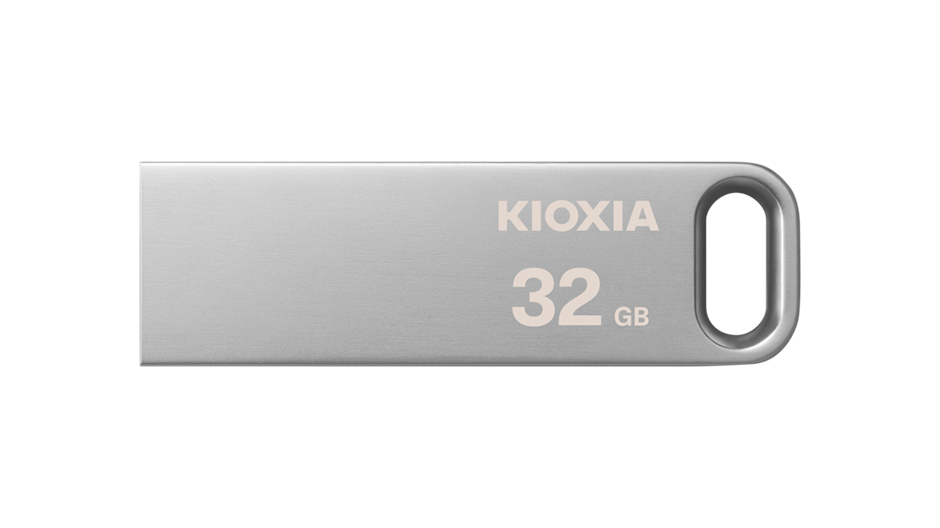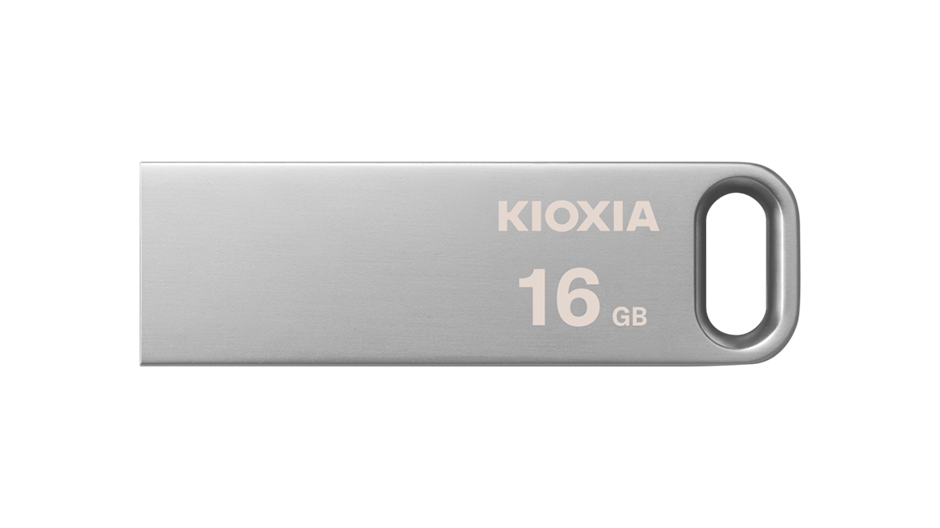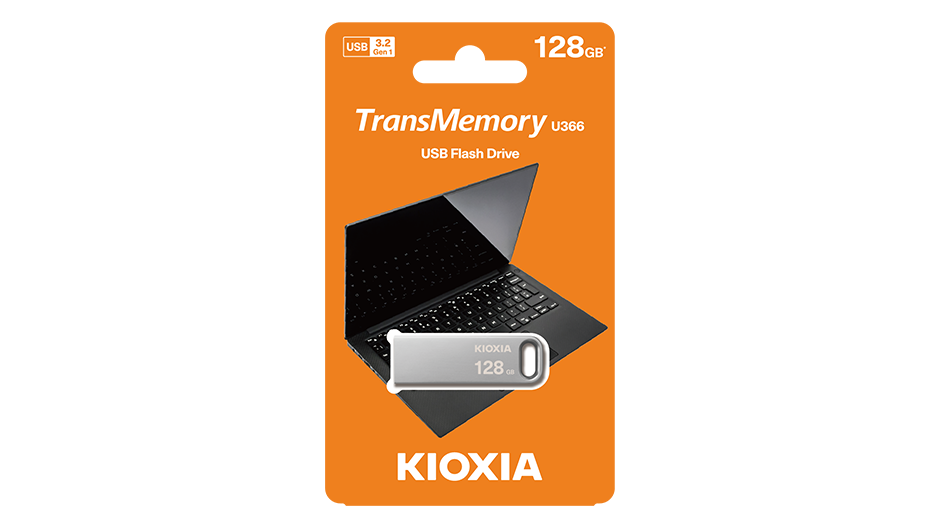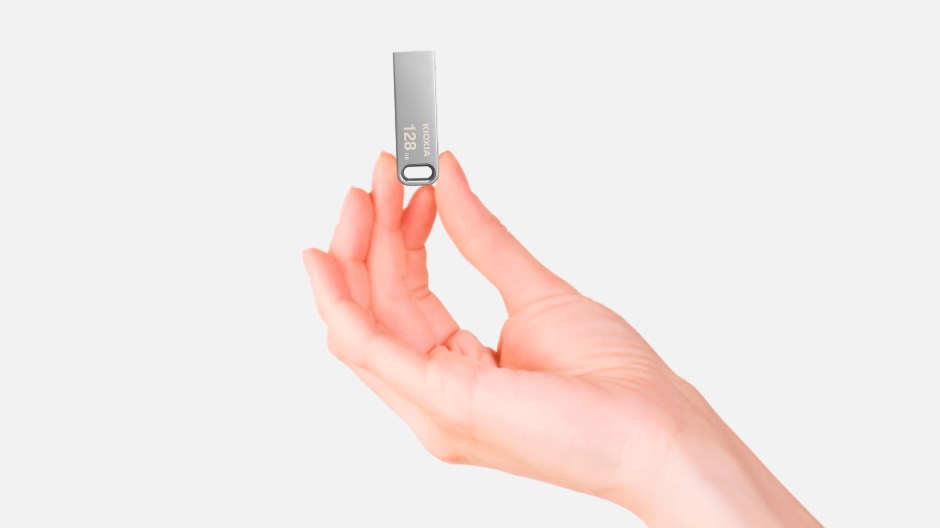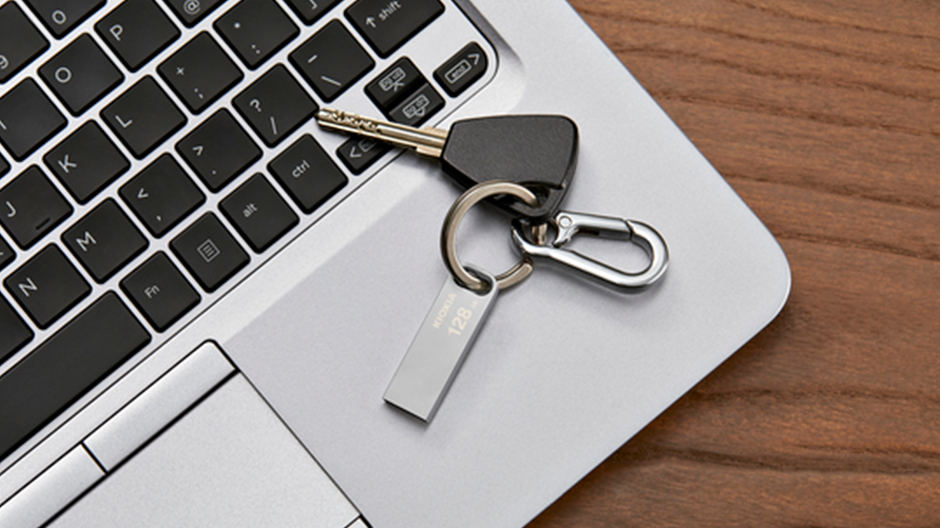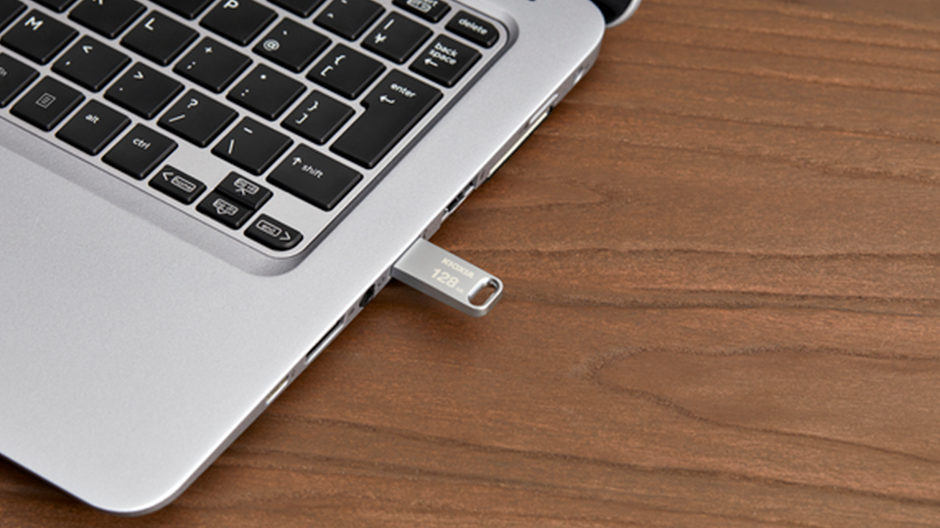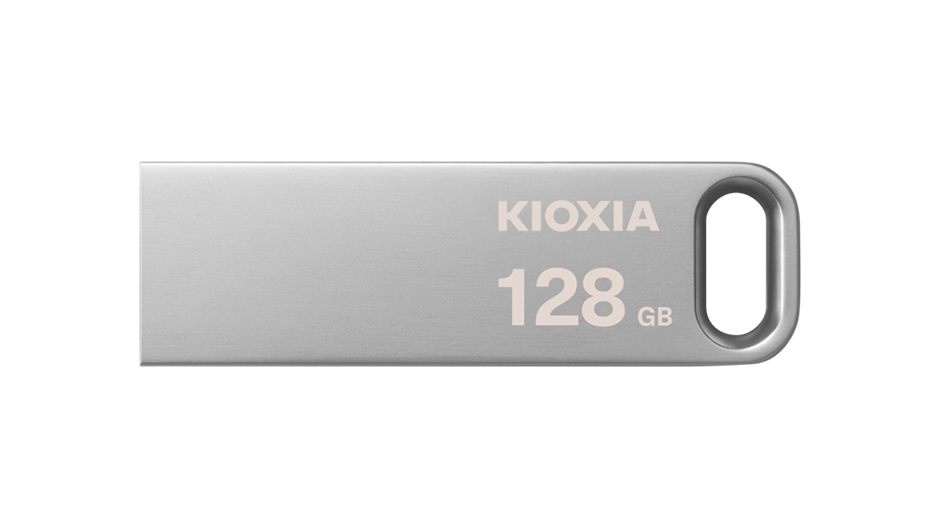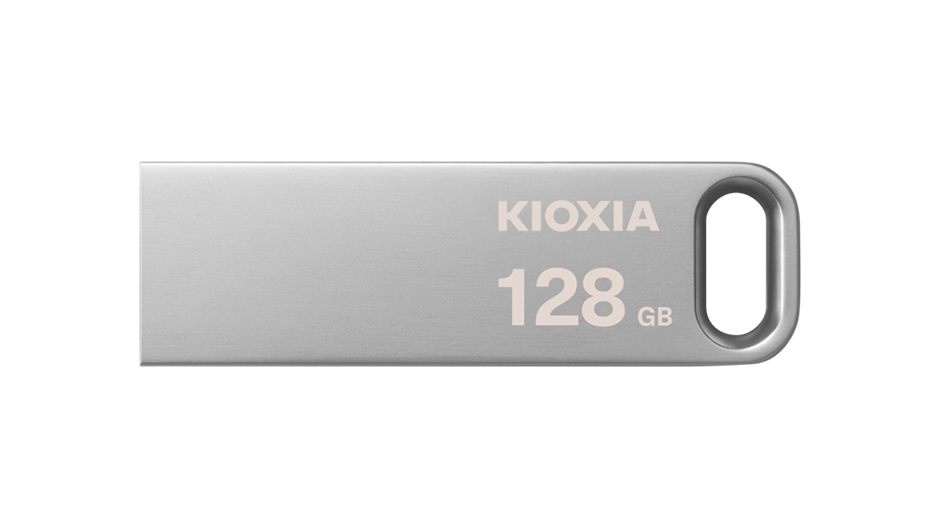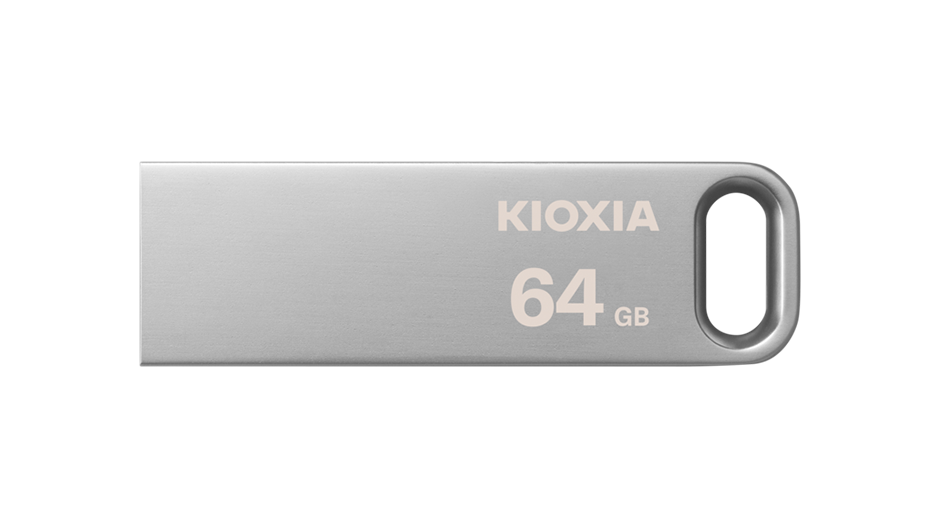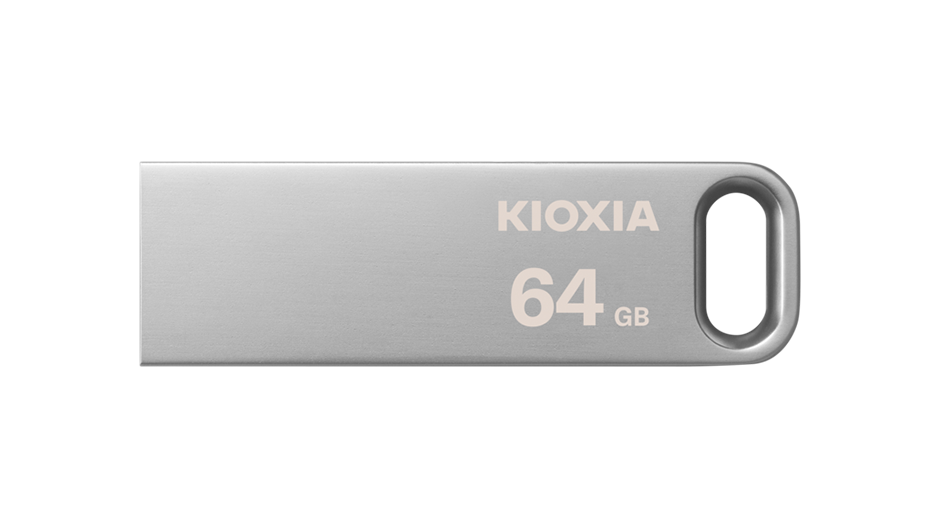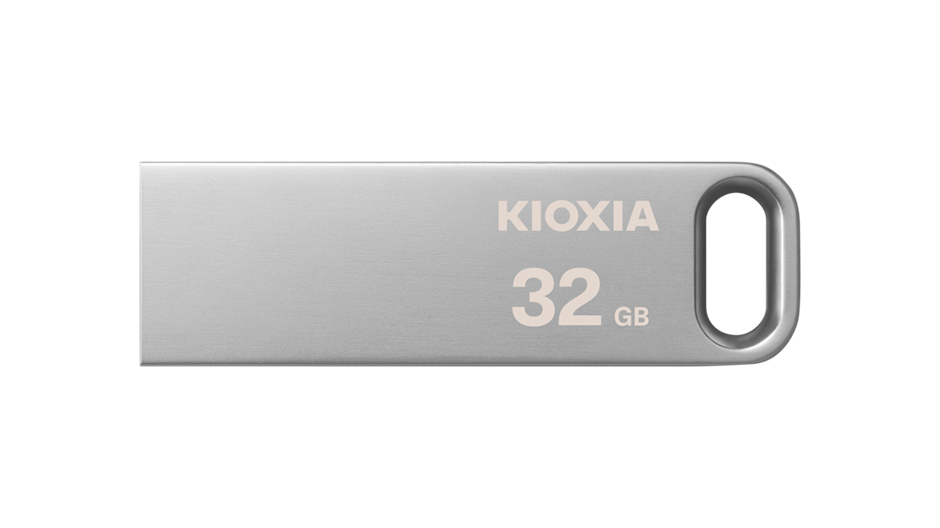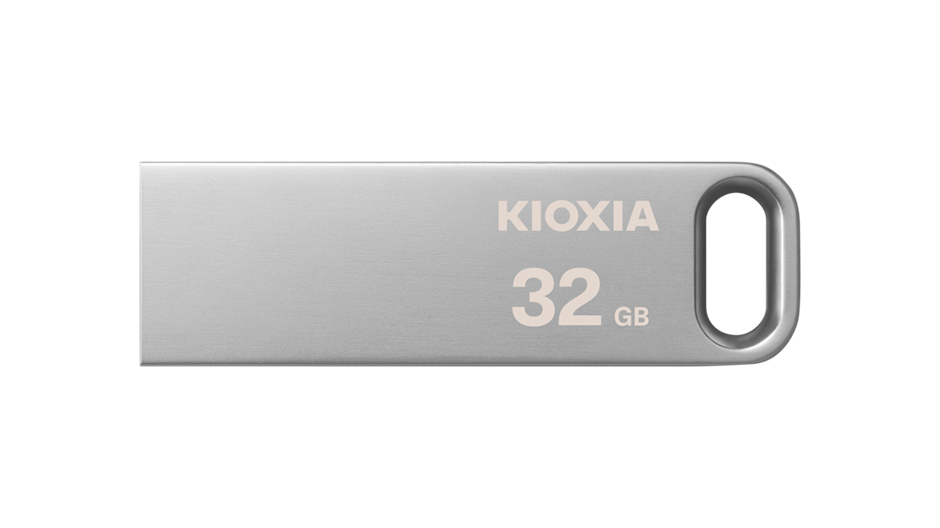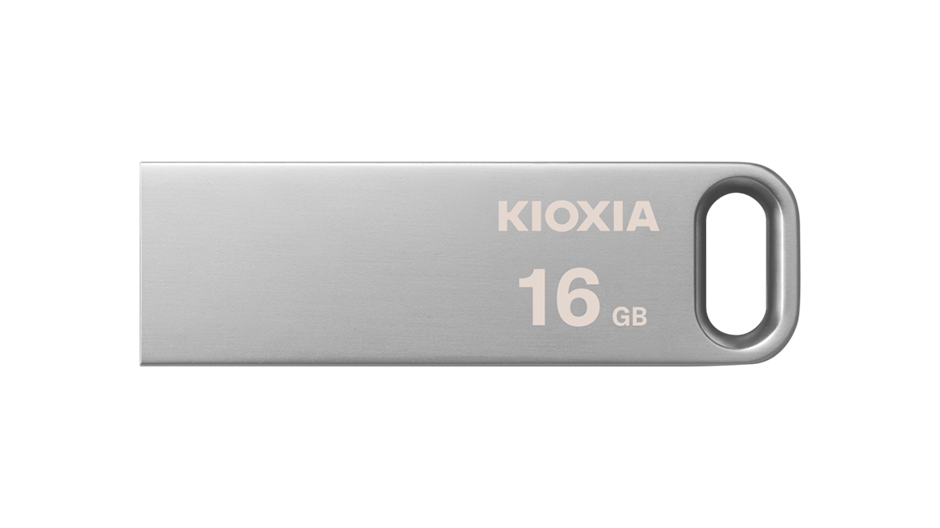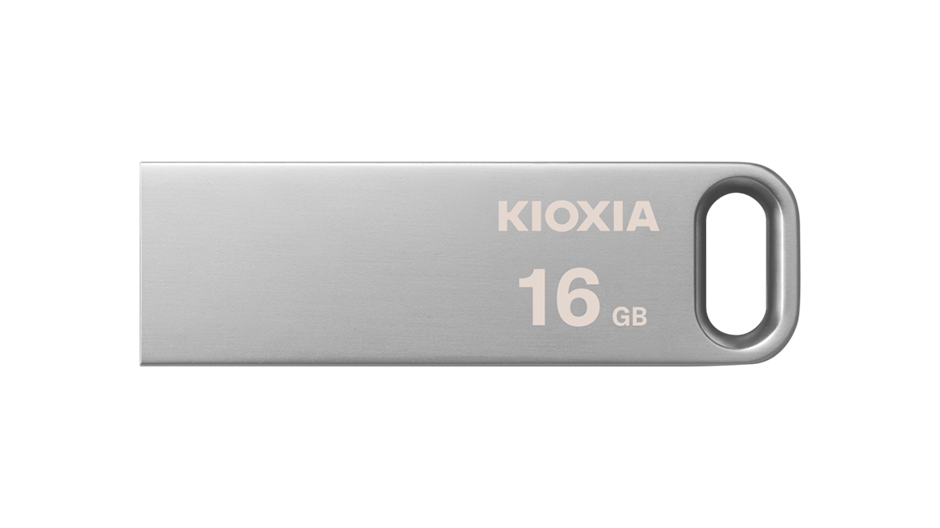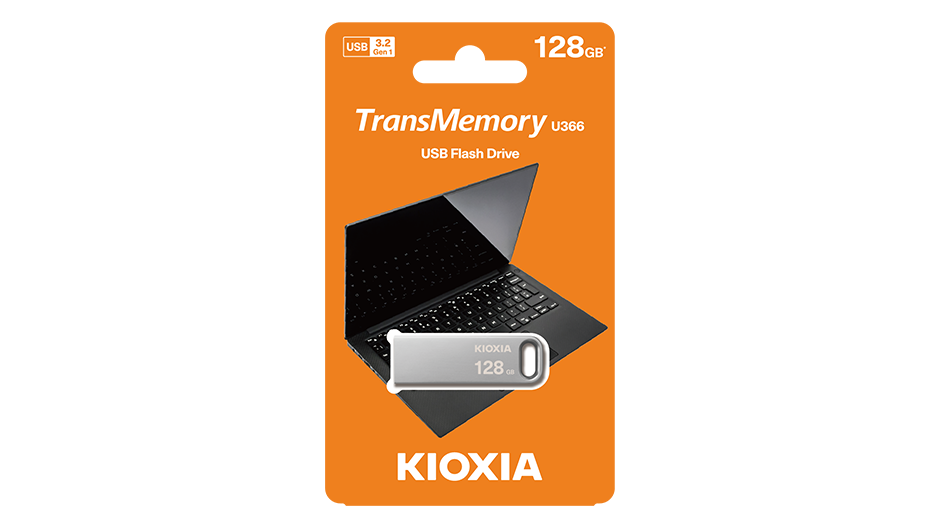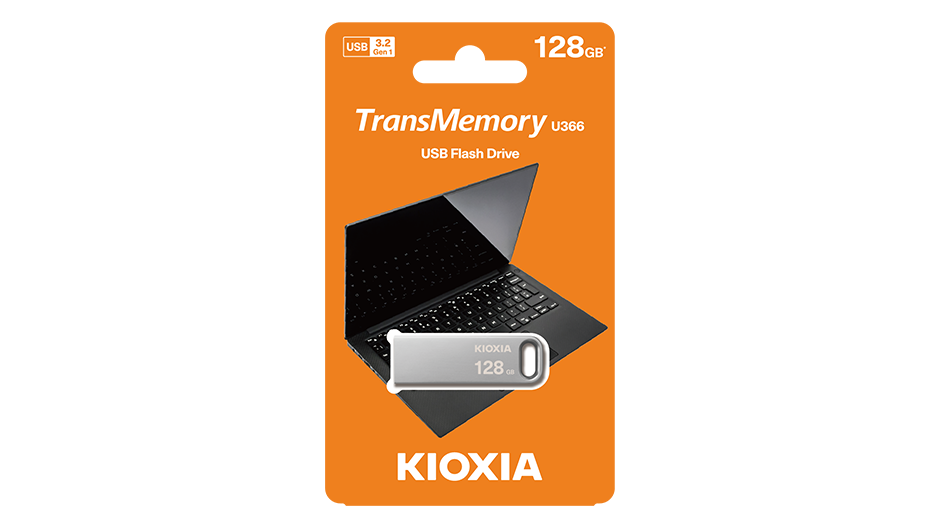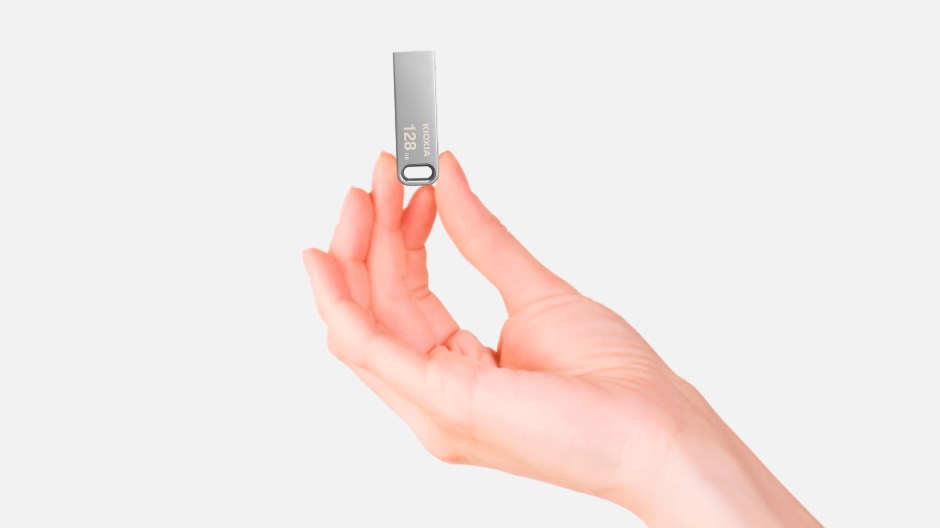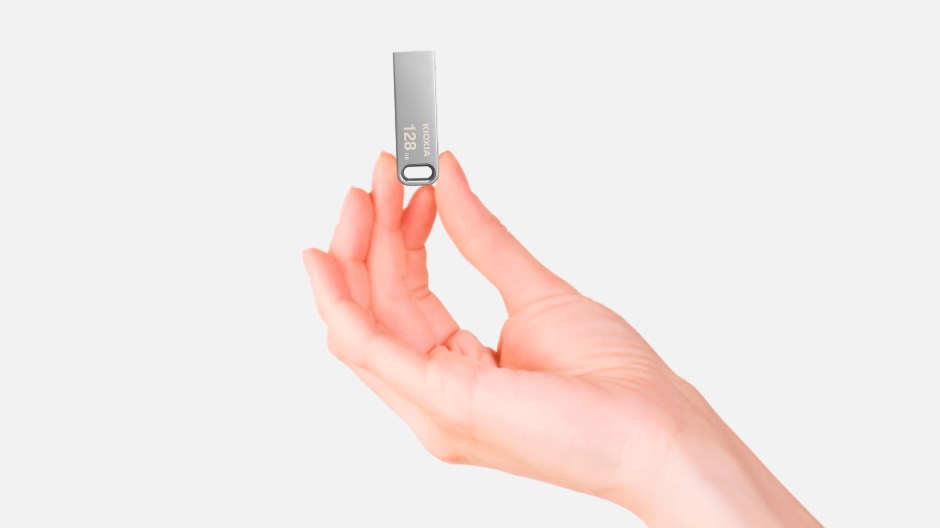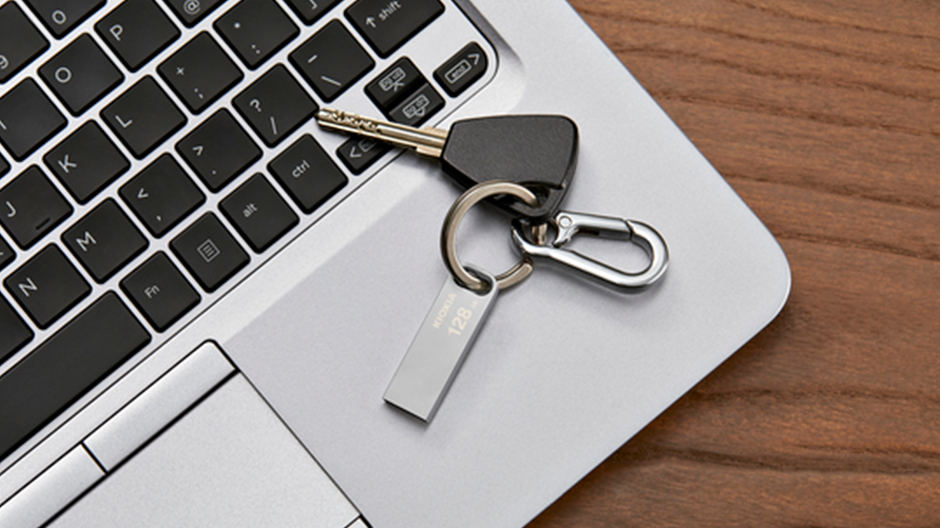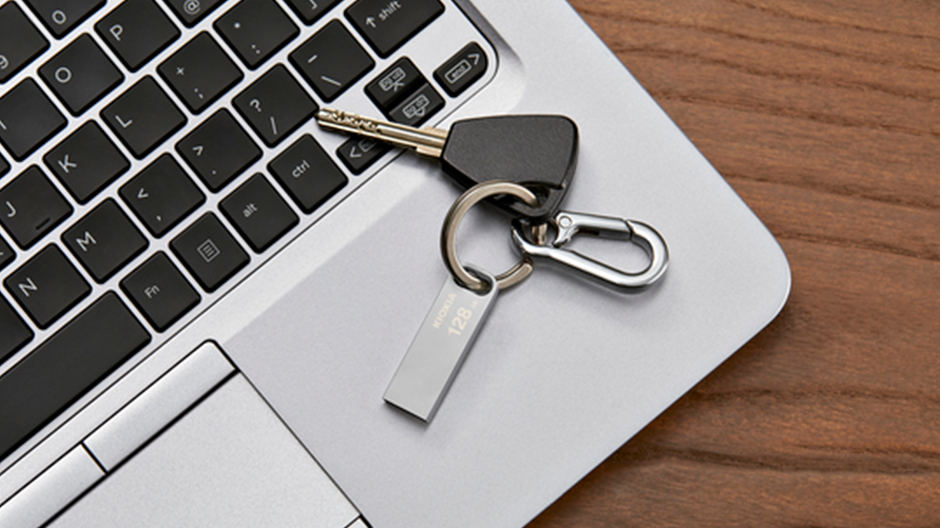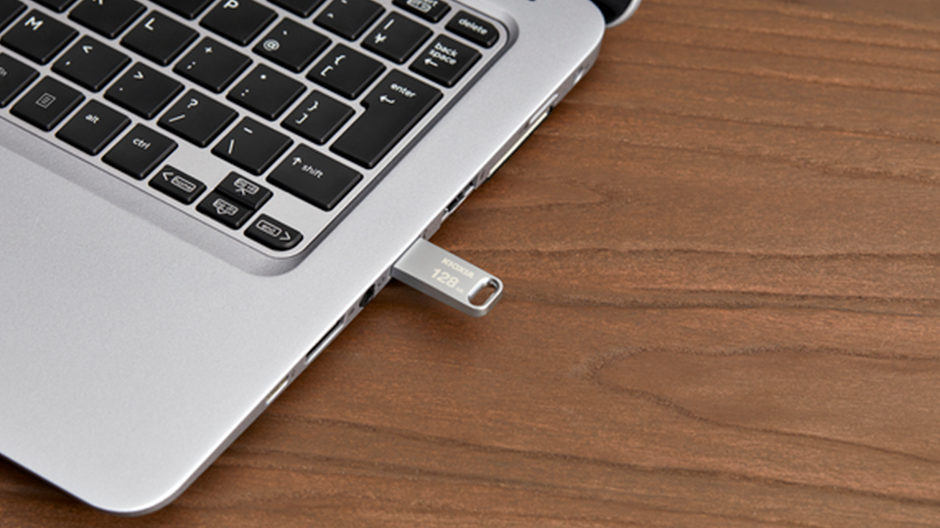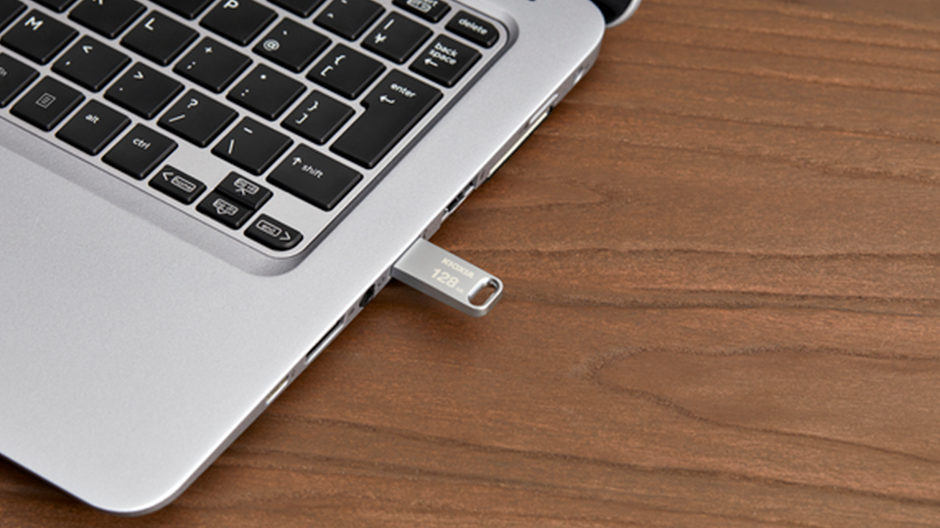 200

MB/s (128GB)

100

MB/s (16GB, 32GB, 64GB)

La velocidad máxima de lectura puede no estar indicada en el paquete del producto.

Transferencia

de archivos en PC y Mac
Las unidades de memoria Flash USB TransMemory U366 de KIOXIA son compatibles con la interfaz de tipo A USB 3.2 Gen 1 y disponen de una estructura metálica, pequeña y elegante.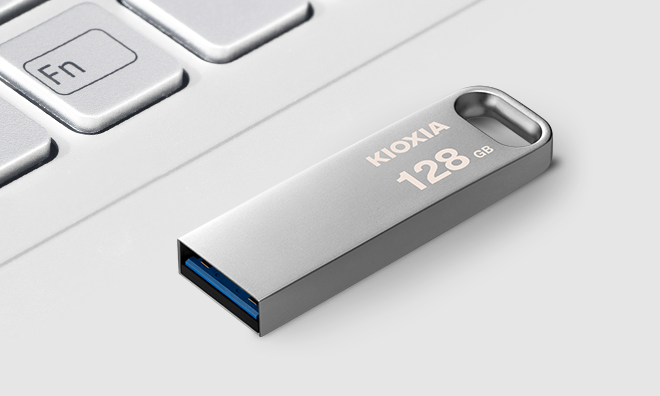 Diseño elegante y compacto
La carcasa metálica y elegante de la memoria Flash USB TransMemory U366 complementa los PC portátiles de diseño moderno y le acompaña allí donde lo necesite con estilo.
Pequeño en tamaño, grande en almacenamiento
Con 39 mm de largo, 12,2 mm de ancho y 4,5 mm de grosor y hasta 128 GB, la U366 le acompaña allí donde la necesite.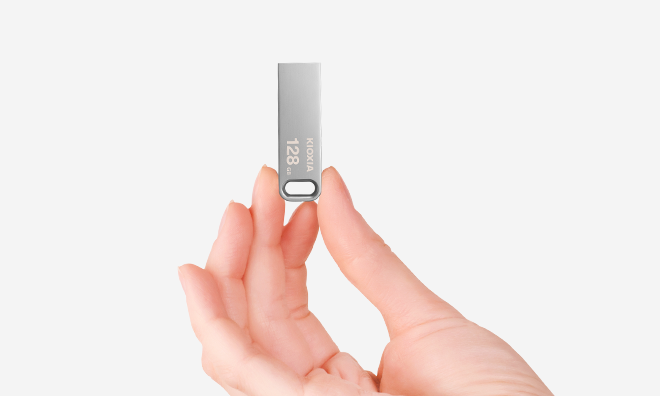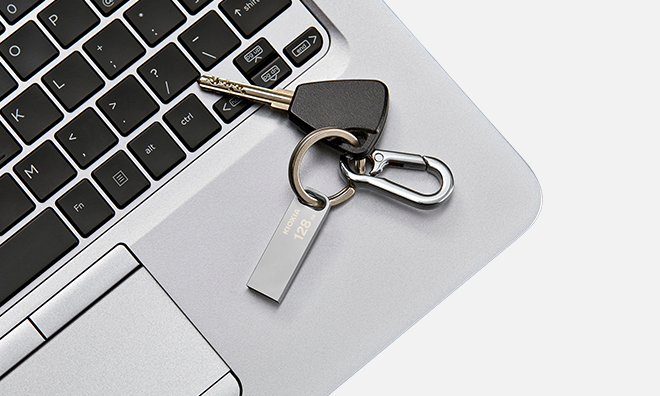 Llavero para facilitar el transporte
¡No tendrá que preocuparse por dejarla olvidada! El llavero de la U366 le permitirá unirla fácilmente a las llaves de su vivienda o coche.
Transferencia rápida de archivos
Al utilizar la tecnología USB 3.2 Gen 1 (compatible con USB 2.0) 128 GB ofrece una velocidad de transferencia de lectura de hasta 200 MB/s*1, podrá realizar el trabajo rápidamente.
(16 GB, 32GB, 64GB ofrecen hasta 100 MB/s*1)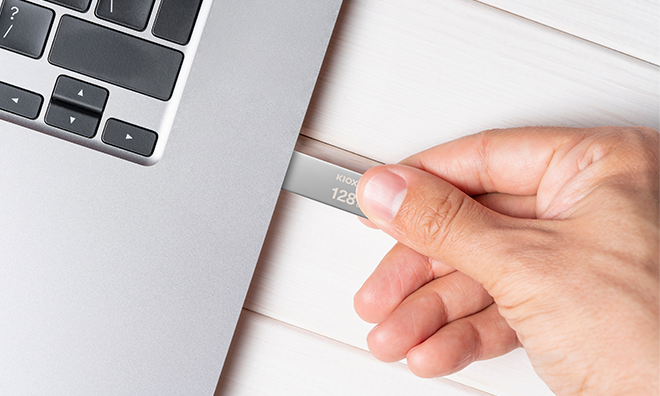 Especificaciones de producto de la memoria Flash USB TransMemory U366
Capacidad utilizable aproximada*2

14,4GB, 28,8GB, 57,6GB, 115,2GB

Compatible con USB 3.2 Gen 1 Super Speed / USB 2.0 High Speed*3
Máx. velocidad de lectura*1

16GB, 32GB, 64GB: 100 MB/s
128GB: 200 MB/s
Entorno operativo/rendimiento de protección
Temperatura de funcionamiento

0 ℃ a 50 ℃ (sin condensación)

Temperatura de almacenamiento

En cumplimiento con los estándares de la directiva RoHs*4
Modelos equipados con los siguientes SO y la interfaz USB de tipo A como característica estándar.
Compatible con macOS Mojave 10.14, macOS Catalina 10.15, macOS Big Sur 11, macOS Monterey 12, macOS Ventura 13
Windows 10 y Windows 11
(Última actualización: 10 de enero de 2023)
Garantía de 5 años del fabricante
PN: LU366S016GG4
EAN: 4582563853829

PN: LU366S032GG4
EAN: 4582563853843

PN: LU366S064GG4
EAN: 4582563853867

PN: LU366S128GG4
EAN: 4582563853881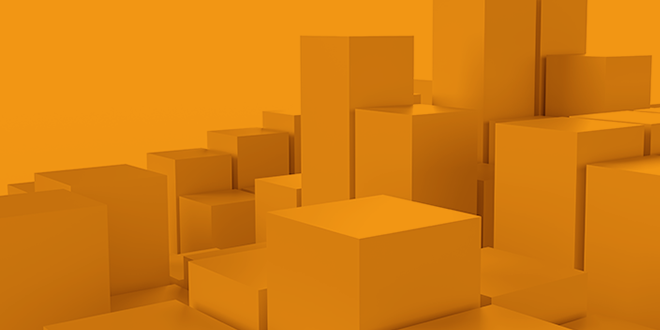 Encuentre vendedores y/o distribuidores cerca de usted.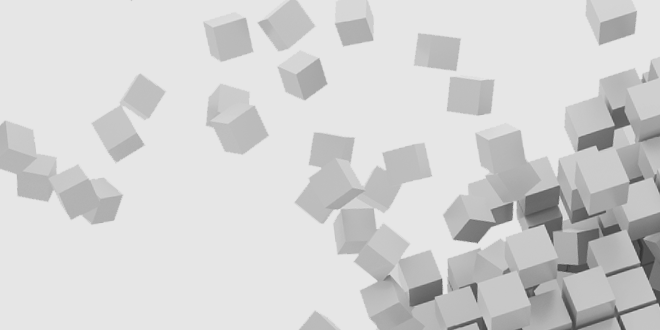 Obtenga los últimos informes de productos, manuales de usuario, instrucciones de seguridad, software y más.
Comparación entre memorias USB de KIOXIA
* Table can be scrolled horizontally.
 

U366

U365

U301

U401

U203

U202

128GB:
200 MB/s
16GB, 32GB, 64GB: 100 MB/s
1 MB/s is calculated as 1,000,000 bytes/s. The value is the best value obtained in specific test environment at KIOXIA Corporation and KIOXIA Corporation does not warrant read speed use in individual devices. Read speed may vary depending on user-specifications such as devices used and file size read. The write speed is lower than the read speed.
Capacity is based on installed flash memory and not user available memory as part of the memory is used for management functions. Available user area are as listed above (1GB = 1,073,741,824 bytes).
The terms 'USB 3.2 Gen 1 Super Speed' and 'USB 2.0 high-speed' used herein are the name of specifications upon which this product is based; they do not warrant the speed of its operation.
KIOXIA Corporation defines "RoHS Compatible" products as products that either ( i ) contain no more than a maximum concentration value of 0.1% by weight in Homogeneous Materials for lead, mercury, hexavalent chromium, polybrominated biphenyls (PBBs), polybrominated diphenyl ethers (PBDEs), bis(2-ethylhexyl) phthalate (DEHP), dibutyl phthalate (DBP), benzyl butyl phthalate (BBP) and diisobutyl phthalate (DIBP) and of 0.01% by weight in Homogeneous Materials for cadmium; or ( ii ) fall within any of the application exemptions set forth in the Annex to the RoHS Directive(*). This does not mean that Kioxia Corporation products labeled "RoHS COMPATIBLE" are entirely free of substances controlled by the RoHS Directive and does not constitute a warranty or guarantee that such products will comply with the specific laws and/or regulations adopted in any particular jurisdiction.
*RoHS Directive: KIOXIA Corporation defines "RoHS Directive" as the DIRECTIVE 2011/65/EU OF THE EUROPEAN PARLIAMENT AND OF THE COUNCIL of 8 June 2011 on the restriction of the use of certain hazardous substances in electrical and electronic equipment.
To protect against accidental data loss, back up your data frequently on other storage media.


Product specifications and design are subject to change without prior notice.

Browse our support FAQ to quickly find answers to commonly asked questions.

Download documents, software, manuals, brochures, and product images.

Browse personal SSD/Cards & USB warranty information.

Contact customer support for help with your products.