Pamięć flash USB TransMemory U301
Codzienne przechowywanie danych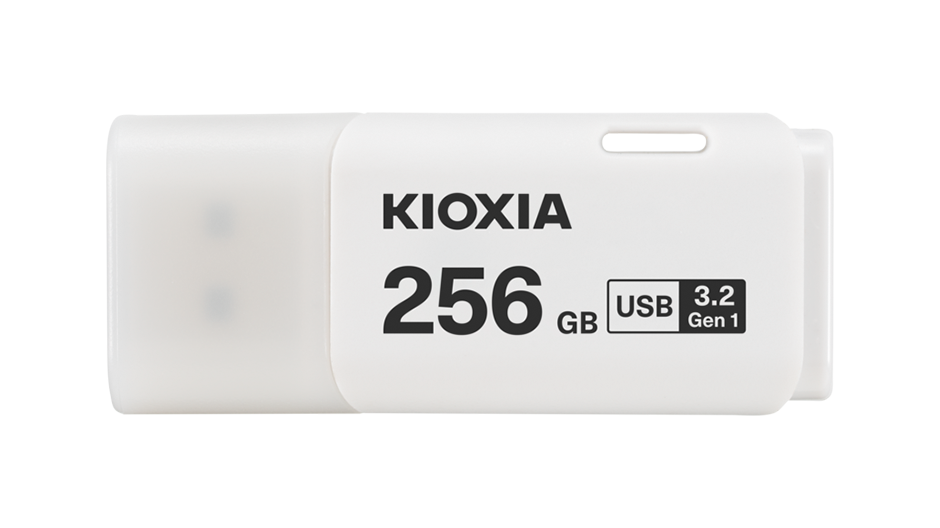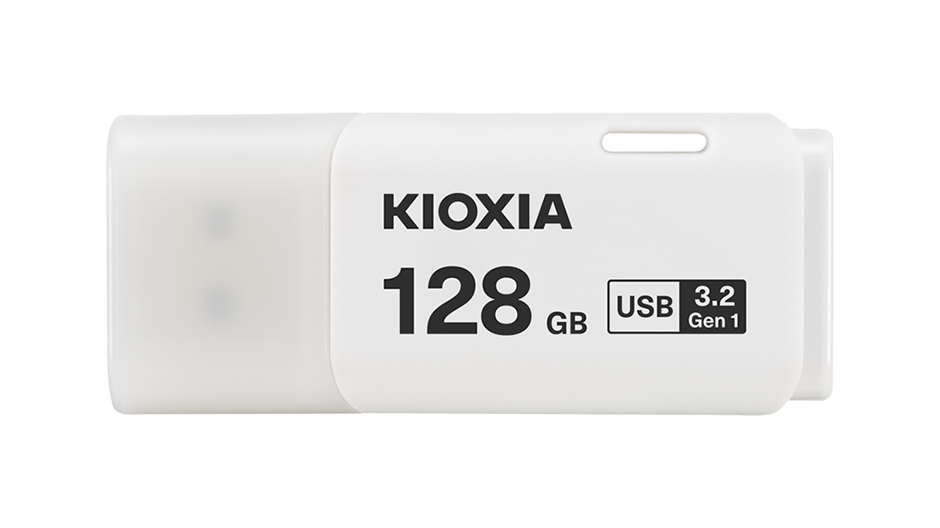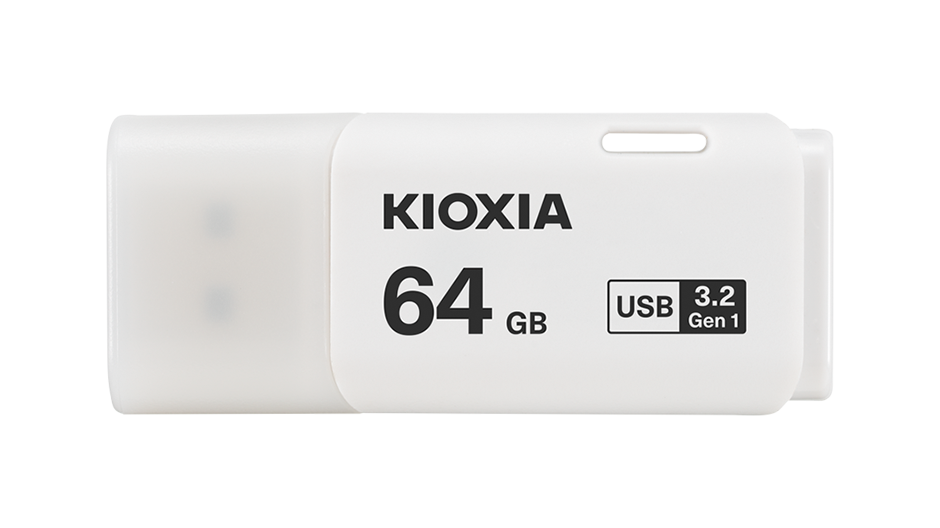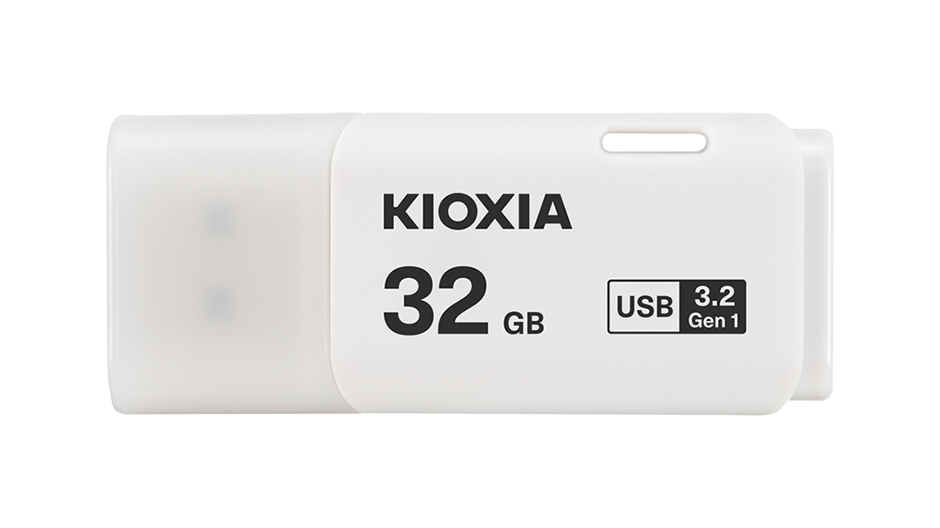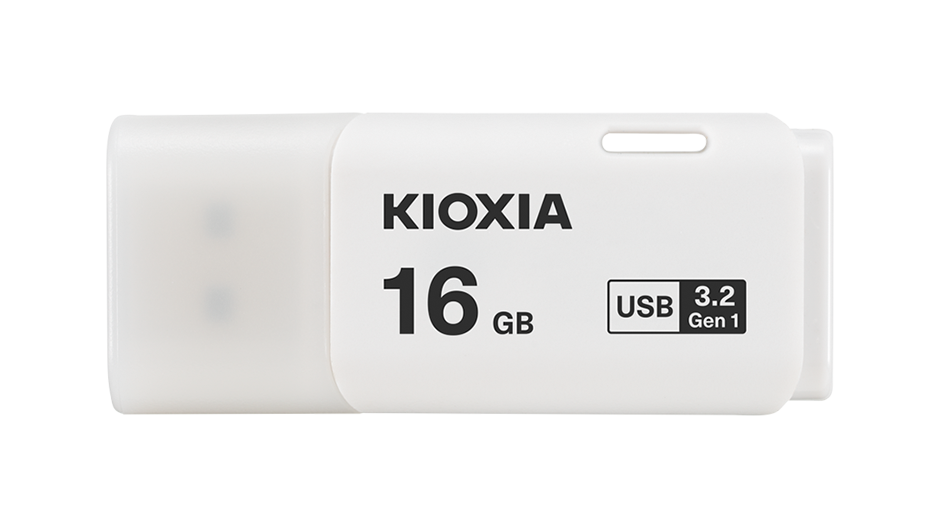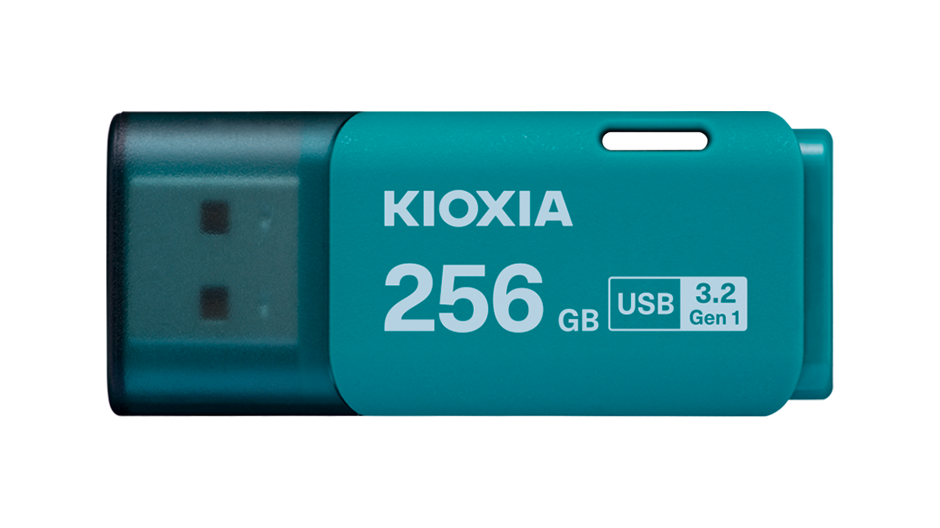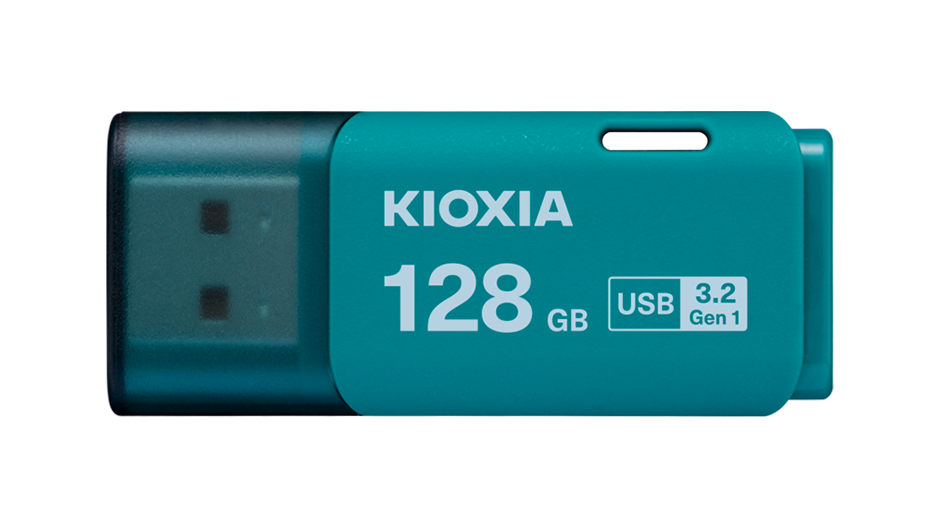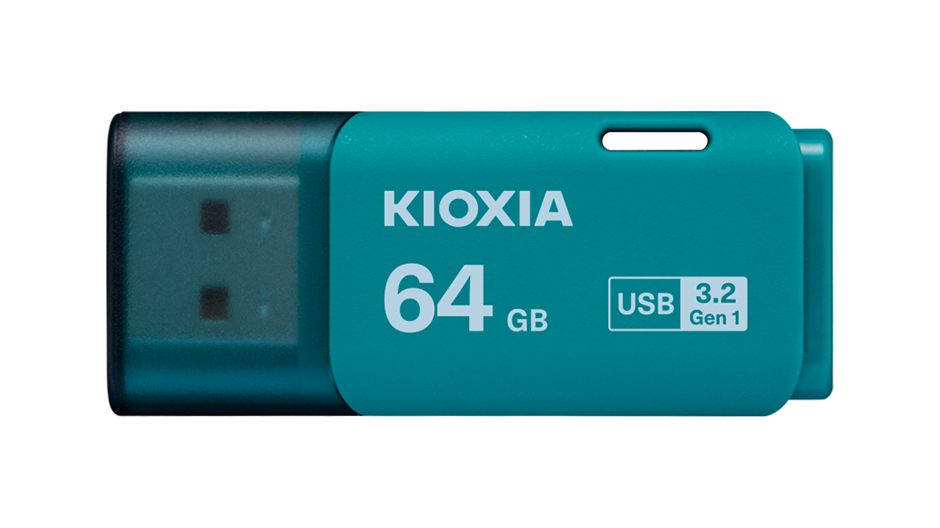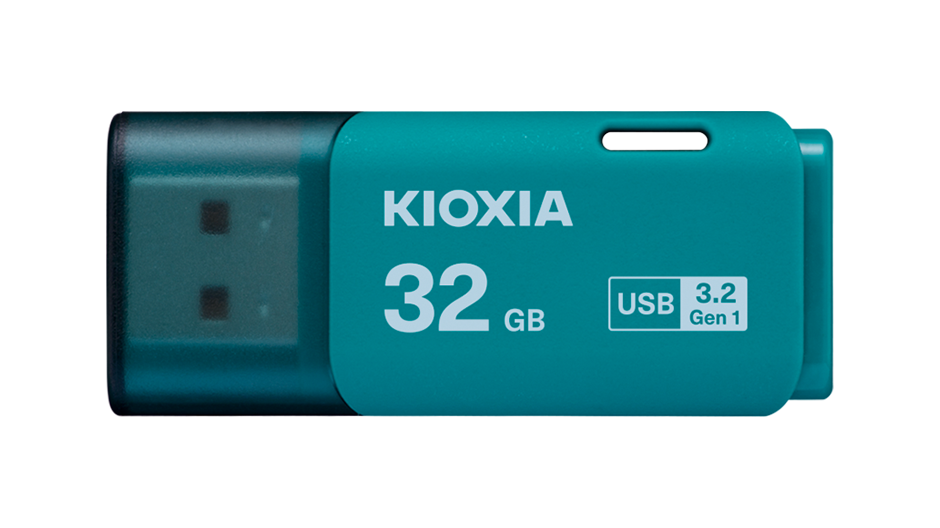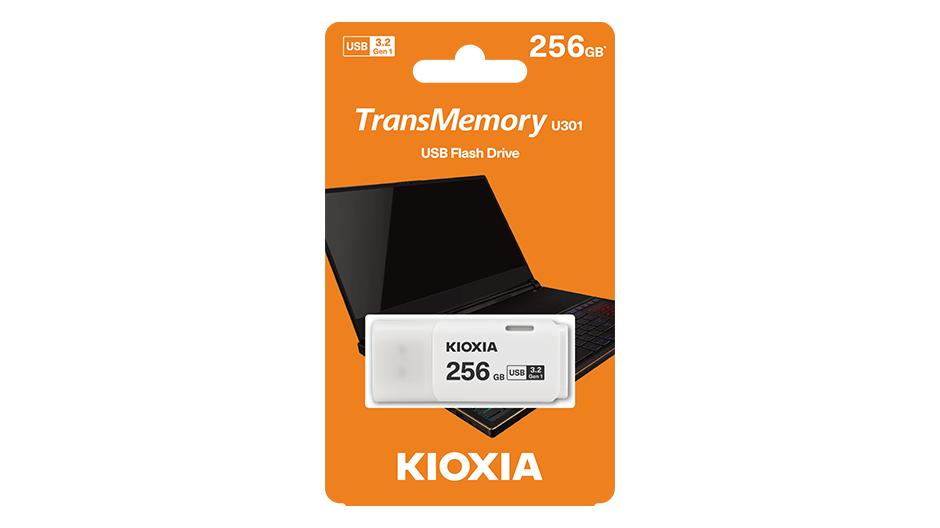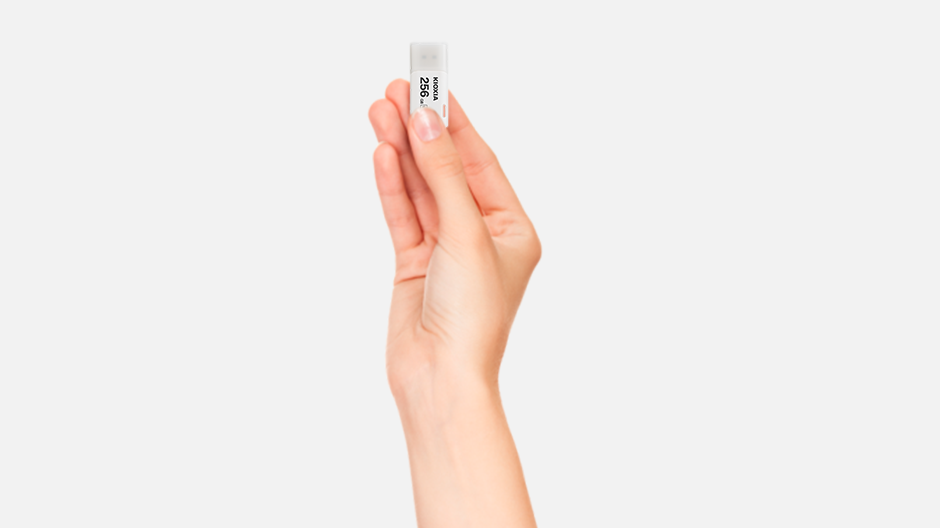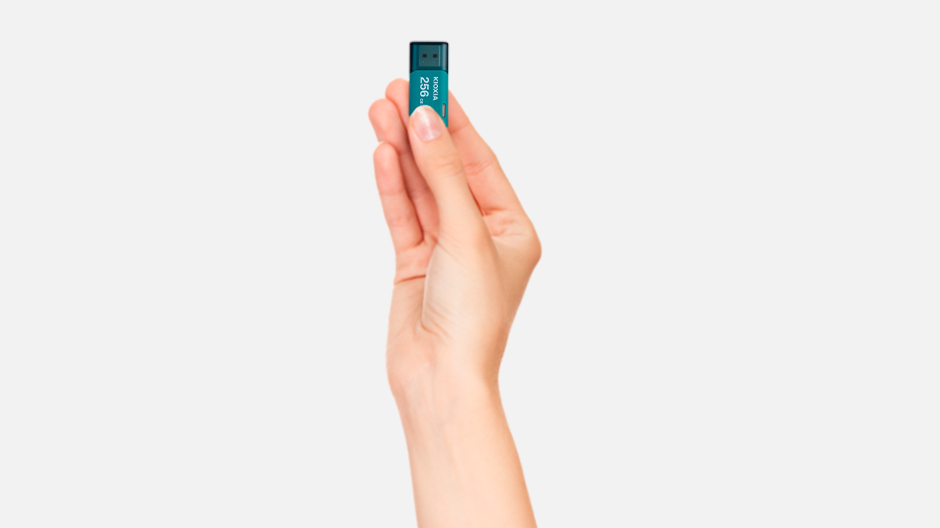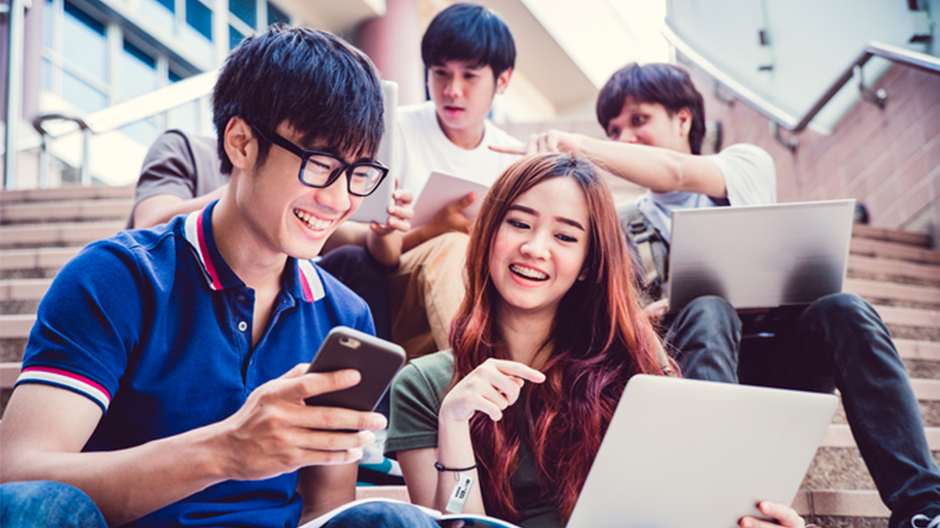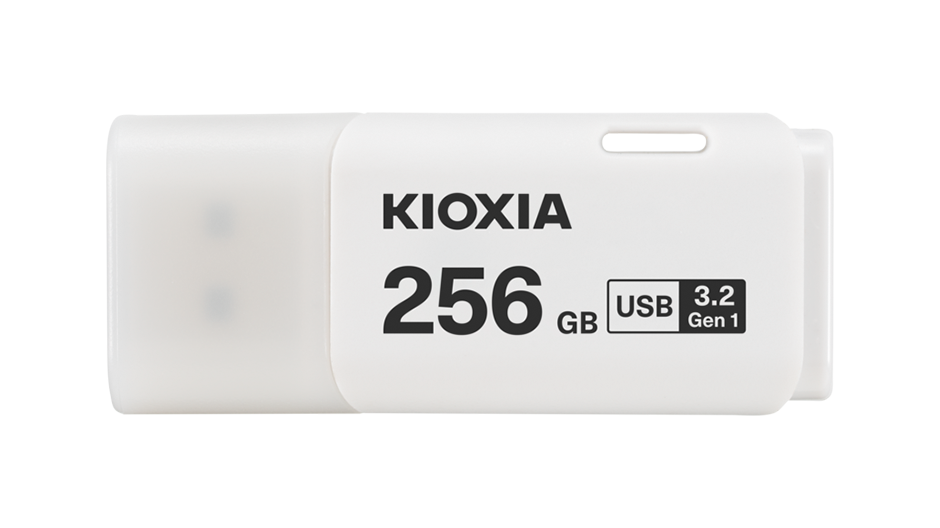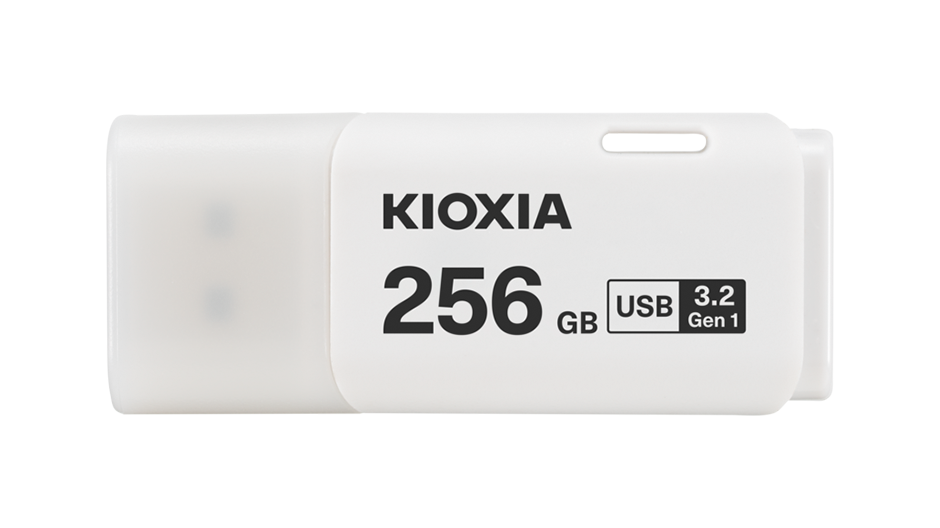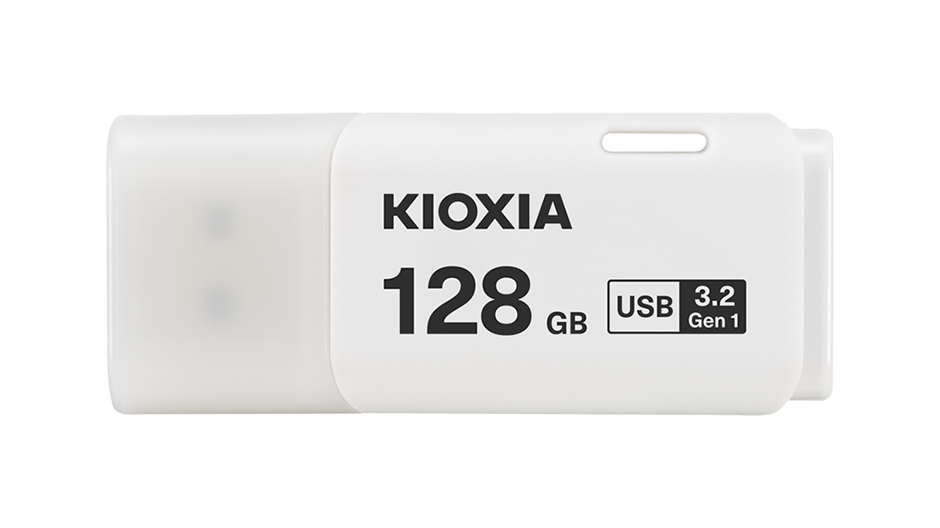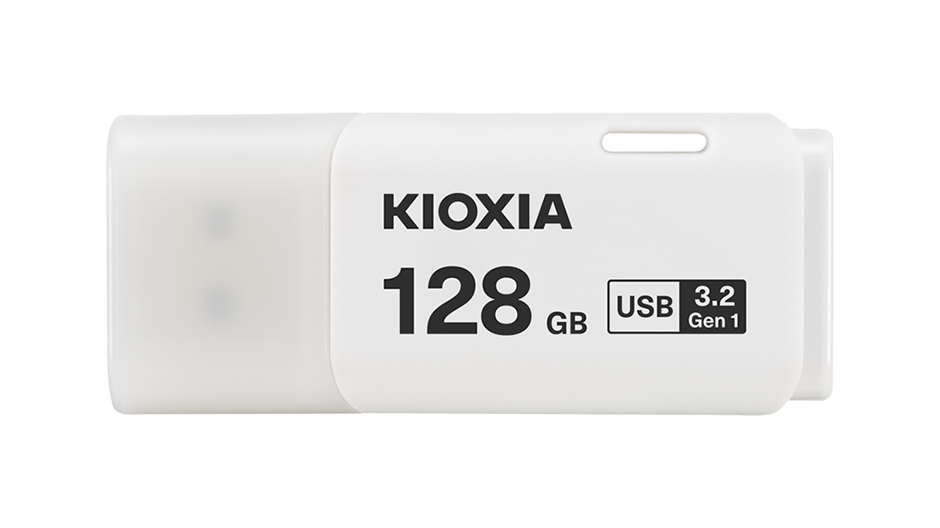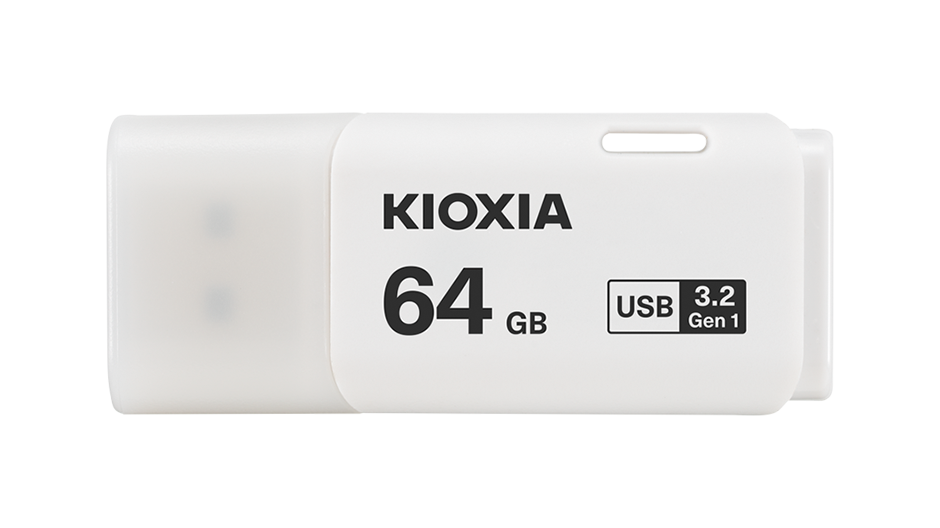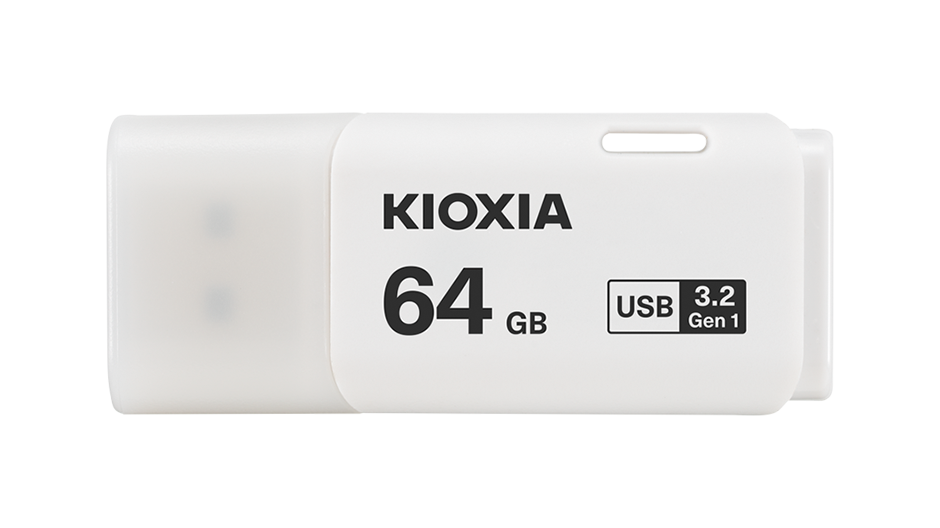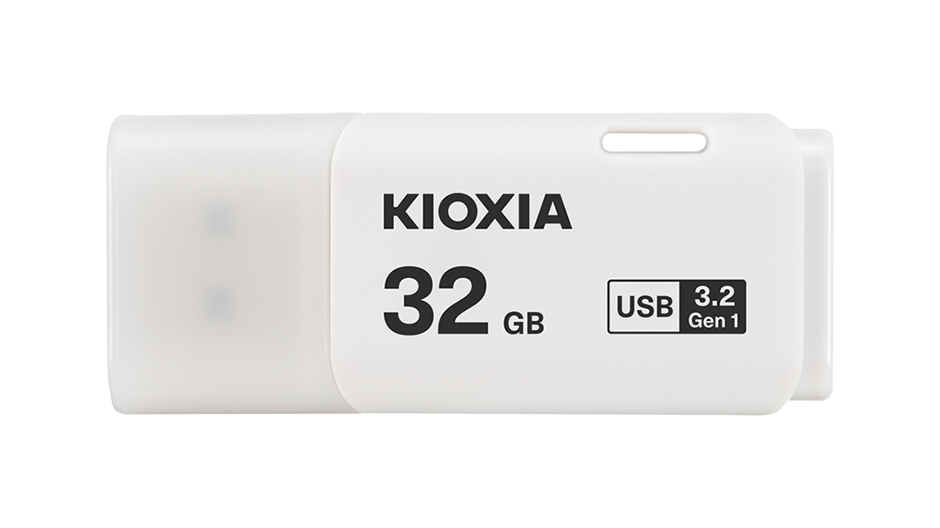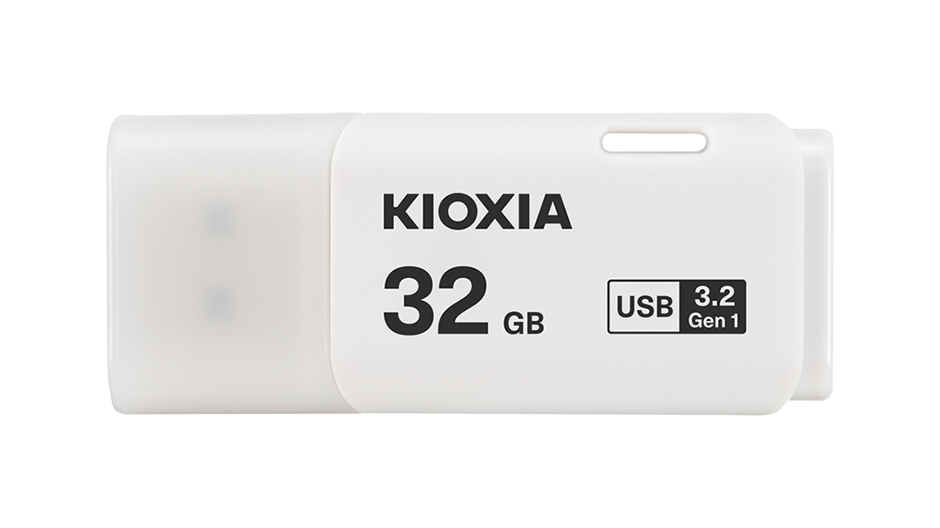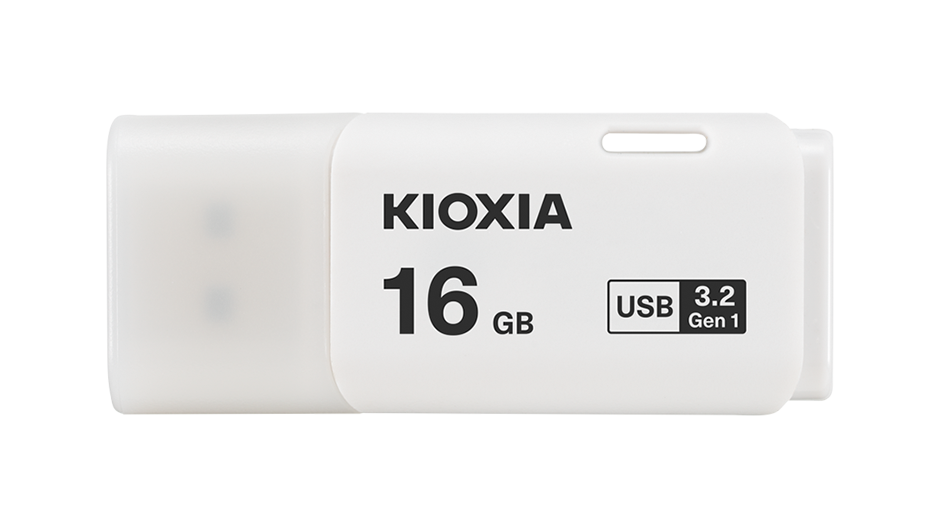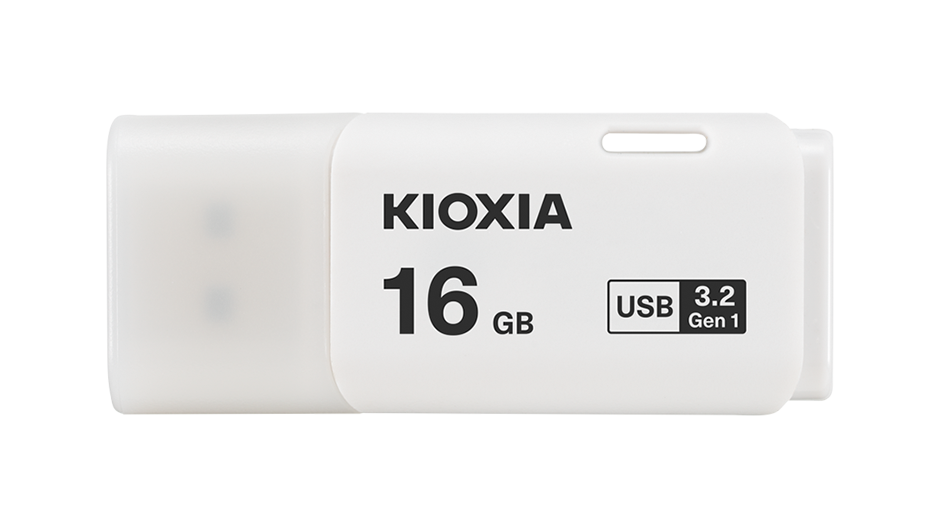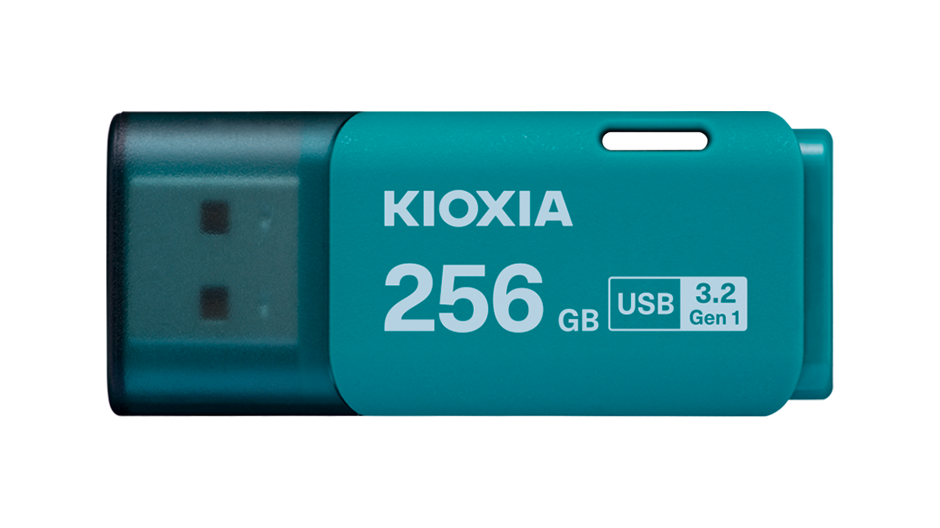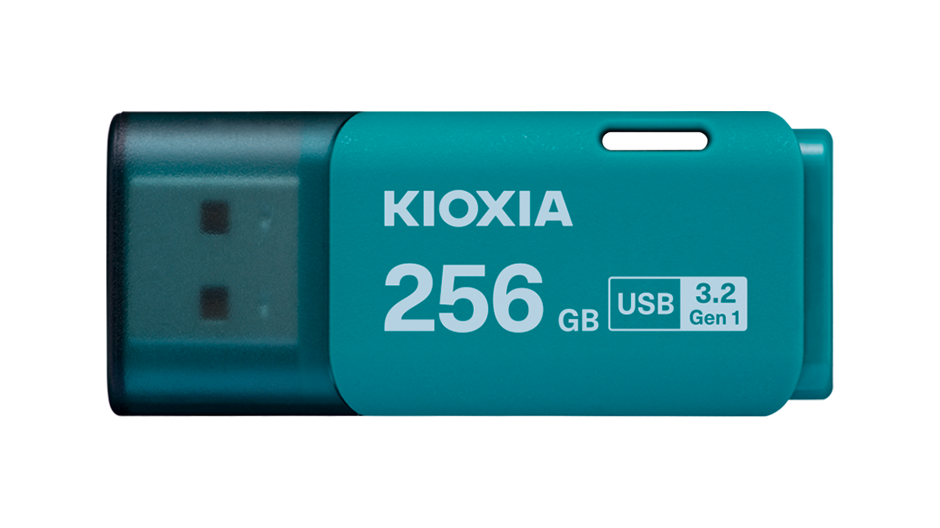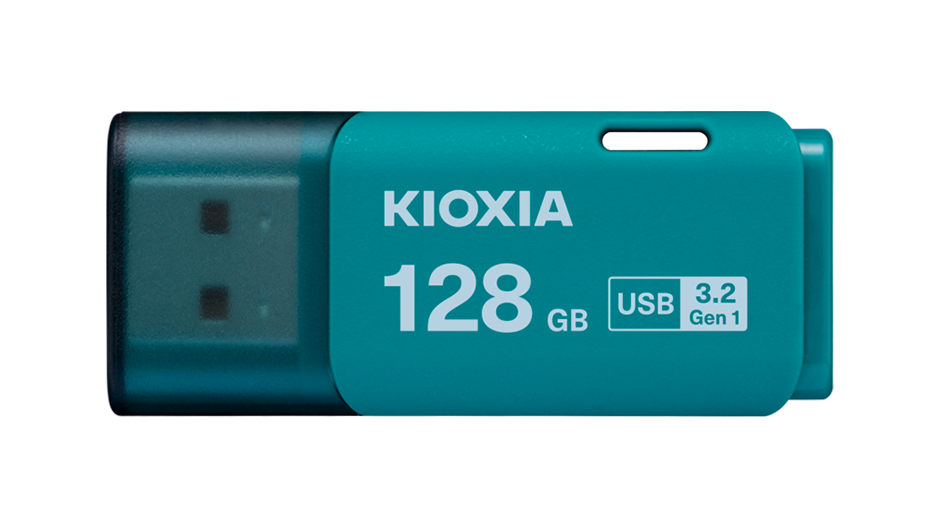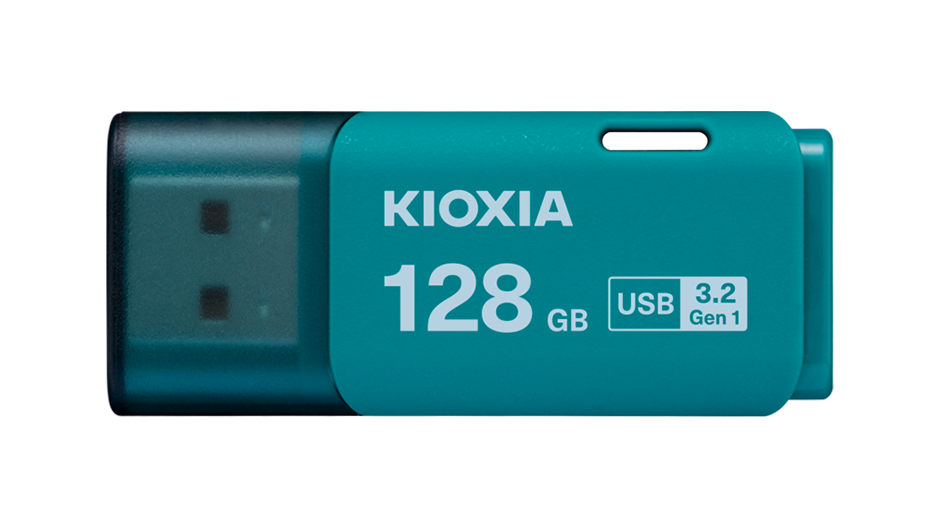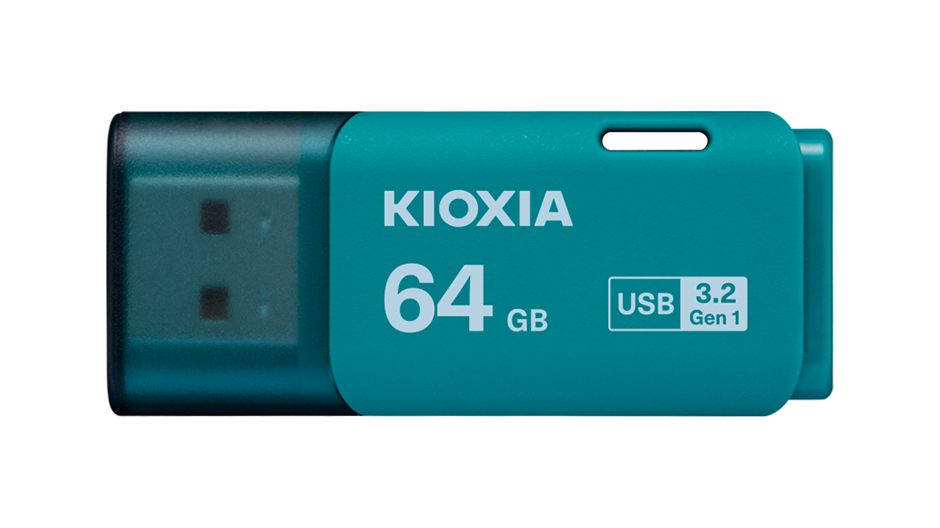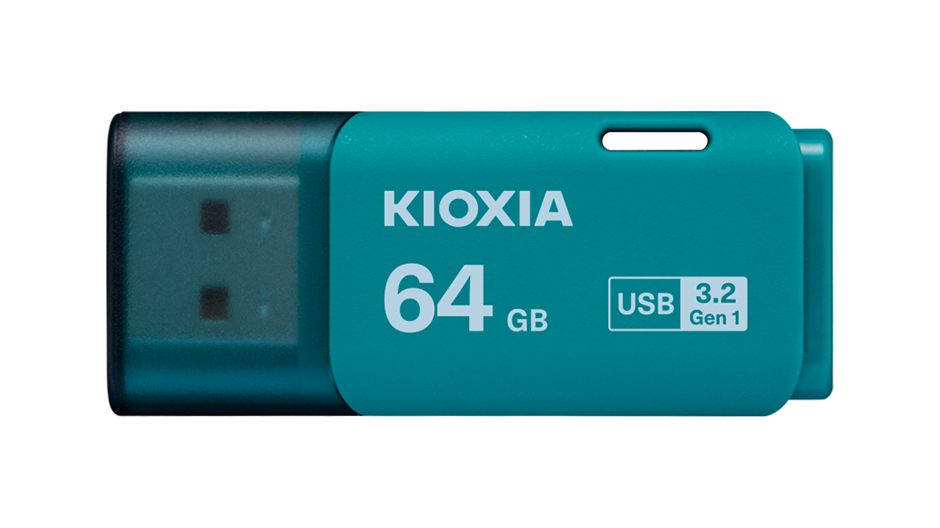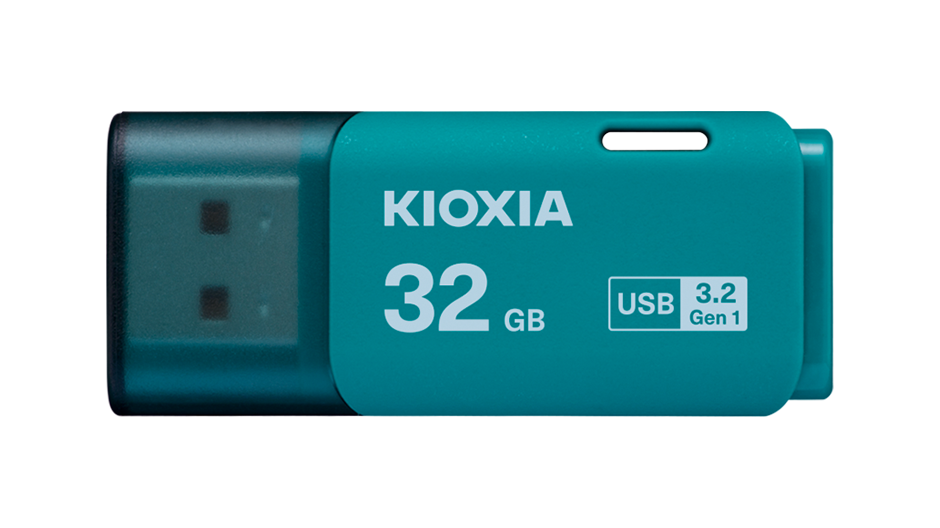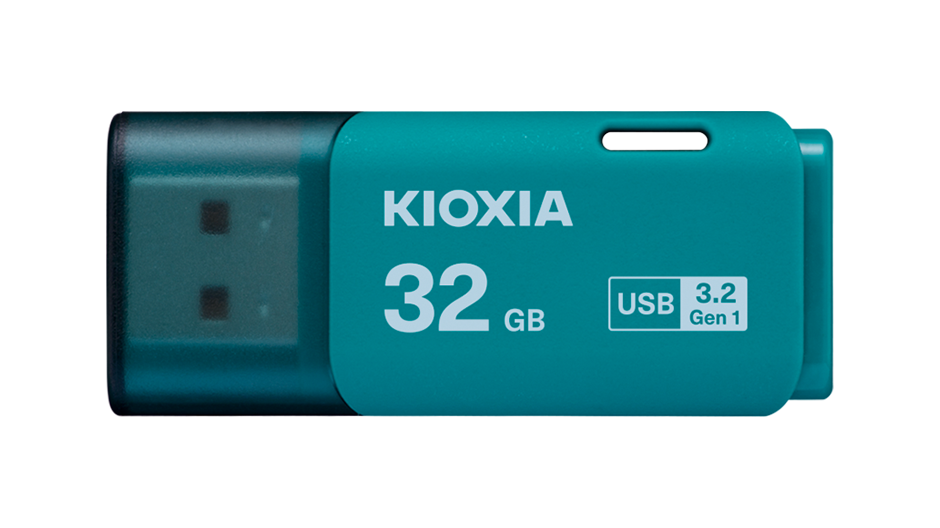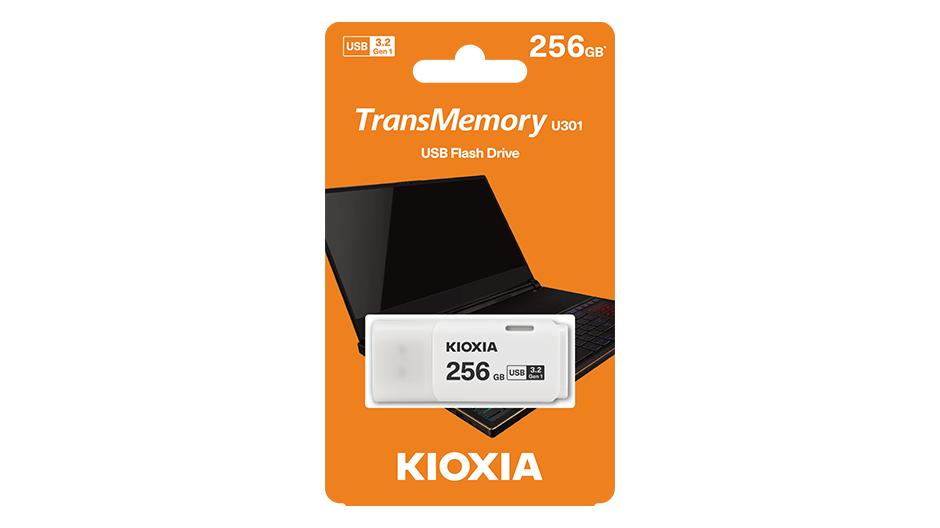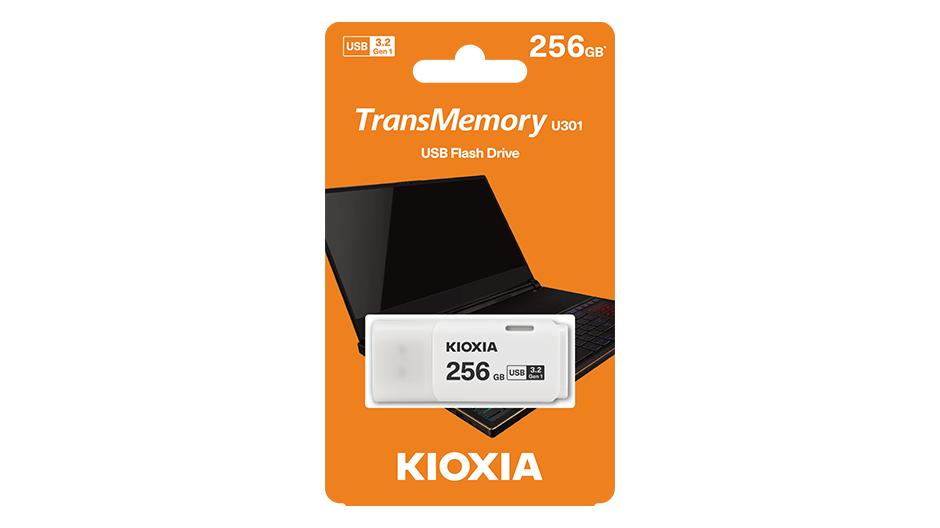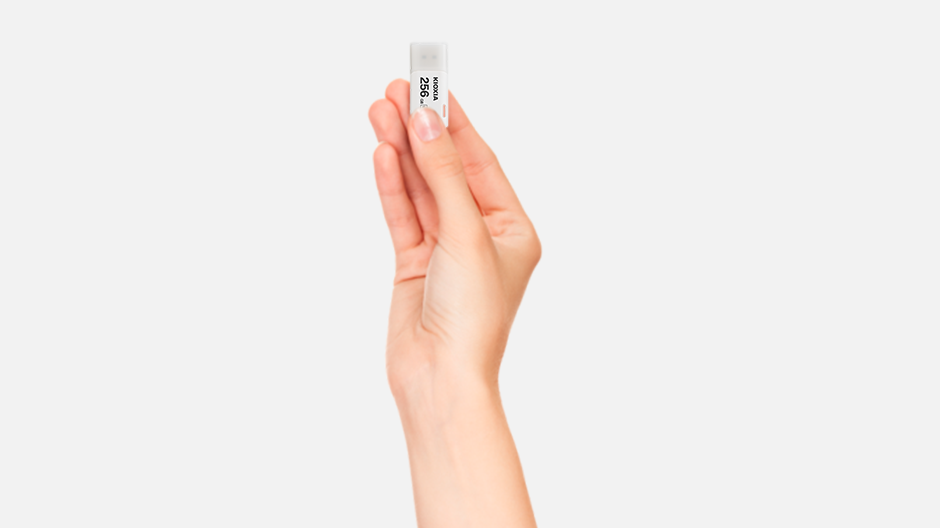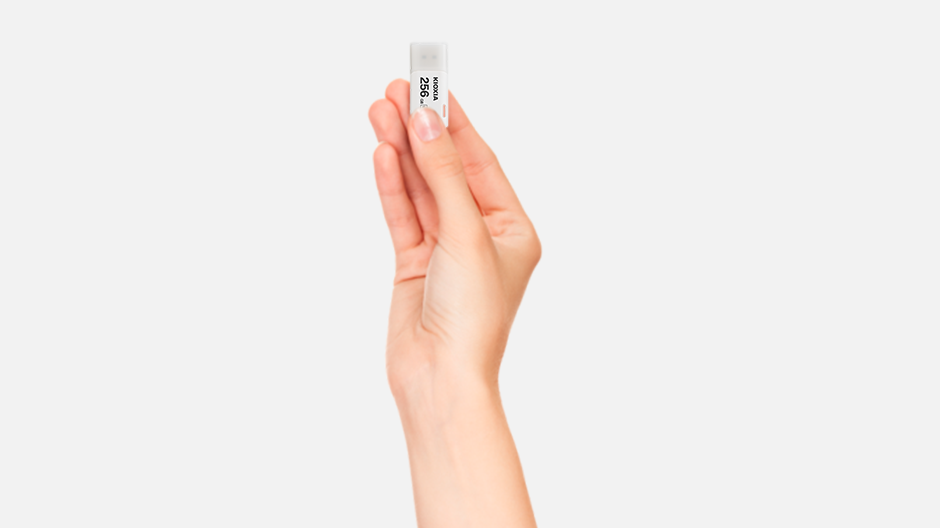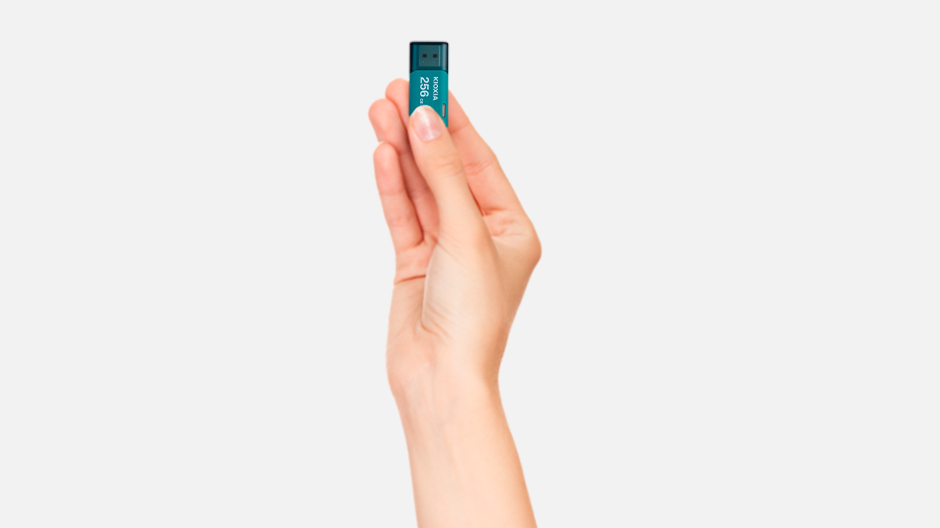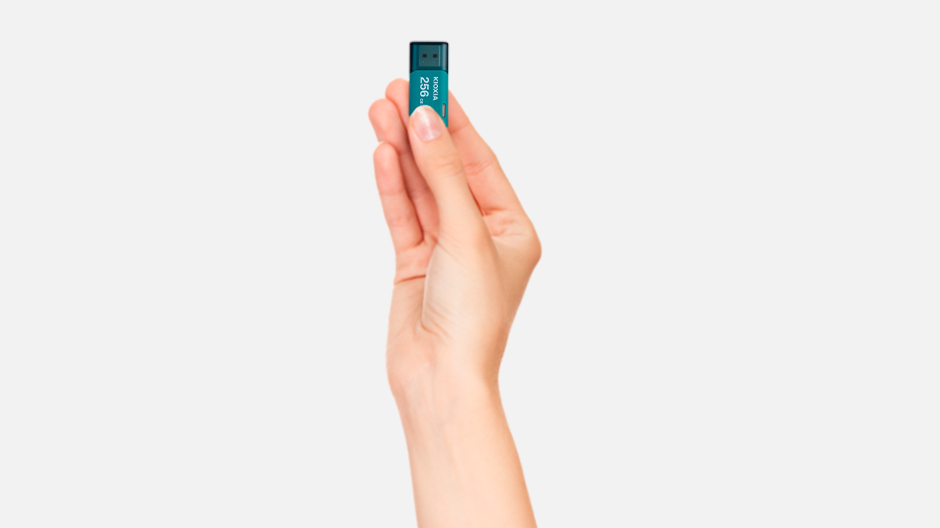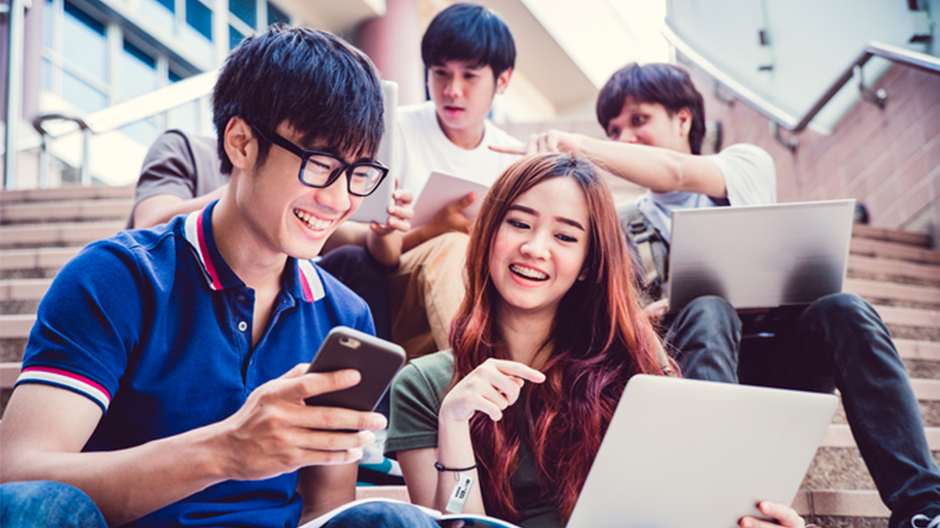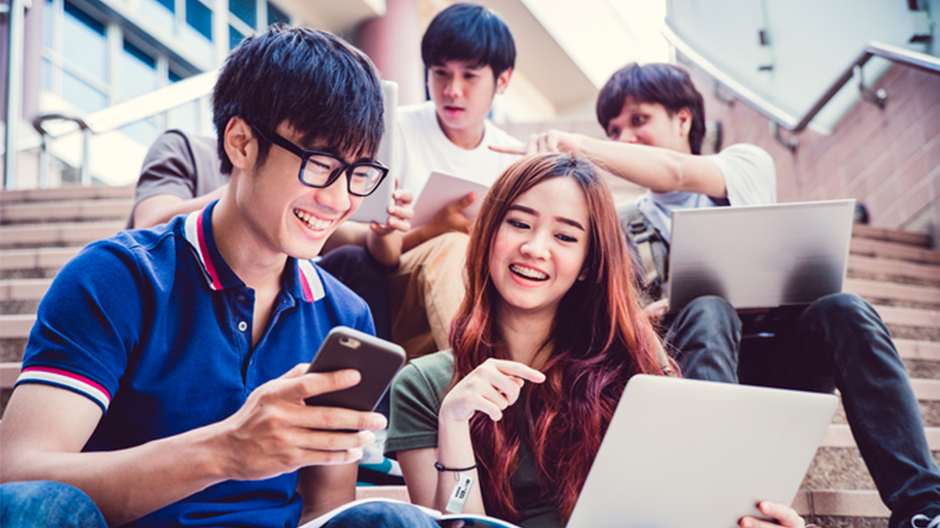 Biały:

16

GB

32

GB

64

GB

128

GB

256

GB

Jasnoniebieski:

32

GB

64

GB

128

GB

256

GB

Przenoszenie plików pomiędzy

komputerami PC i Mac
Wykorzystująca technologię USB 3.2 Gen 1 pamięć flash USB KIOXIA TransMemory U301 – proste rozwiązanie do przechowywania multimediów. Pamięć mała rozmiarem, ale wielka pojemnością. Teraz dostępna w kolorze jasnoniebieskim lub białym o pojemności do 256 GB umożliwia na organizację jeszcze większej liczby dokumentów i multimediów na różnych urządzeniach.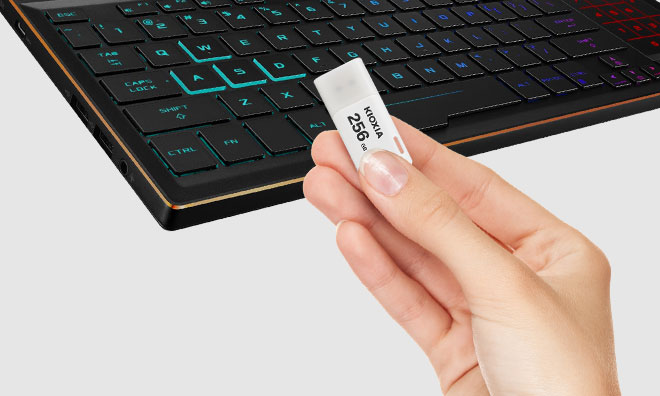 Mały rozmiar, duża pojemność
Pomimo niewielkich rozmiarów pamięć flash USB TransMemory U301 zapewnia Ci mnóstwo miejsca — nawet do 256 GB na zdjęcia, muzykę, filmy, dokumenty i inne pliki.
Prosta konstrukcja pamięci flash USB TransMemory U301 sprawia, że możesz ją zabrać ze sobą wszędzie.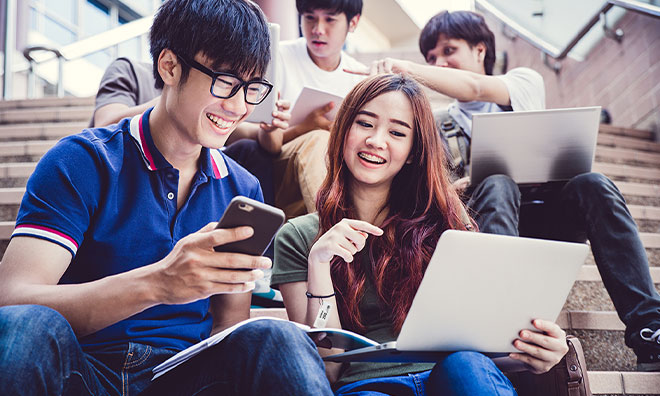 Pamięć flash USB TransMemory U301 – specyfikacja produktu
Biały: 16GB, 32GB, 64GB, 128GB, 256GB
Jasnoniebieski: 32GB, 64GB, 128GB, 256GB

Przybliżona pojemność użyteczna*2

Biały: 14,4GB, 28,8GB, 57,6GB, 115,2GB, 230,4GB
Jasnoniebieski: 28,8GB, 57,6GB, 115,2GB, 230,4GB

USB 3.2 Gen 1 zgodny z Super Speed / zgodny z USB 2.0 high-speed*3

Wymiary (dł. x sz. x wys.)

51,4 x 21,4 x 8,4 mm (z nasadką)

Zasilanie przez magistralę USB
Środowisko pracy / wydajność ochrony
od 0 ℃ do 50 ℃ bez kondensacji

Temperatura przechowywania
Kompatybilne z komputerami PC i Mac

Modele wyposażone w następujące systemy operacyjne oraz podstawowy interfejs USB typu A.
Kompatybilna z macOS Mojave 10.14, macOS Catalina 10.15, macOS Big Sur 11, macOS Monterey 12, macOS Ventura 13
Windows 10 i Windows 11
(Stan 10 stycznia 2023 r.)
Obsługa klienta i techniczna

5-letnia gwarancja producenta
Biały:
PN: LU301W016GG4
EAN: 4582563850019


Biały:
PN: LU301W032GG4
EAN: 4582563850026

Jasnoniebieski:
PN: LU301L032GG4
EAN: 4582563855281

Biały:
PN: LU301W064GG4
EAN: 4582563850033

Jasnoniebieski:
PN: LU301L064GG4
EAN: 4582563855311

Biały:
PN: LU301W128GG4
EAN: 4582563850040

Jasnoniebieski:
PN: LU301L128GG4
EAN: 4582563855342

Biały:
PN: LU301W256GG4
EAN: 4582563854802

Jasnoniebieski:
PN: LU301L256GG4
EAN: 4582563855373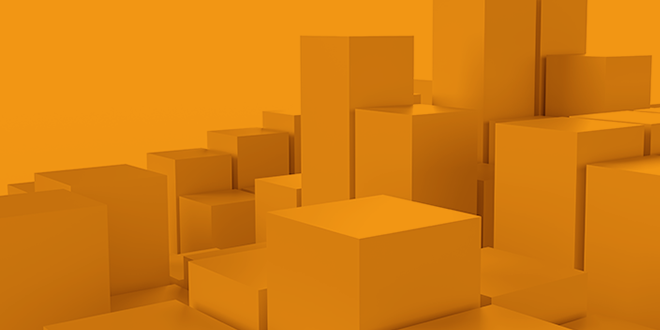 Znajdź punkt sprzedaży/dystrybutora w swojej okolicy.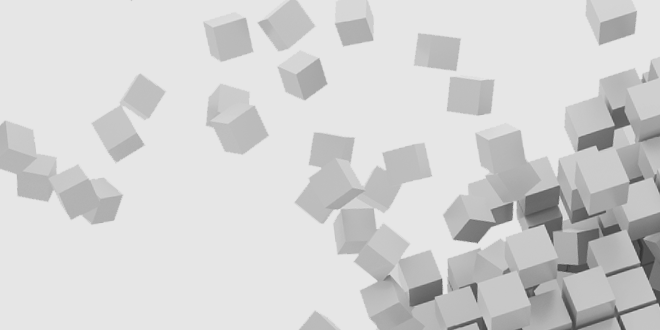 Uzyskaj najnowsze informacje o produktach, instrukcje obsługi, instrukcje bezpieczeństwa, oprogramowanie i wiele innych.
Porównanie pamięci flash USB KIOXIA
* Table can be scrolled horizontally.
 

U366

U365

U301

U401

U203

U202

128GB:
200 MB/s
16GB, 32GB, 64GB: 100 MB/s
1 MB/s is calculated as 1,000,000 bytes/s. The value is the best value obtained in specific test environment at KIOXIA Corporation and KIOXIA Corporation does not warrant read speed use in individual devices. Read speed may vary depending on user-specifications such as devices used and file size read. The write speed is lower than the read speed.
Capacity is based on installed flash memory and not user available memory as part of the memory is used for management functions. Available user area are as listed above (1GB = 1,073,741,824 bytes).
The terms 'USB 3.2 Gen 1 Super Speed' and 'USB 2.0 high-speed' used herein are the name of specifications upon which this product is based; they do not warrant the speed of its operation.
KIOXIA Corporation defines "RoHS Compatible" products as products that either ( i ) contain no more than a maximum concentration value of 0.1% by weight in Homogeneous Materials for lead, mercury, hexavalent chromium, polybrominated biphenyls (PBBs), polybrominated diphenyl ethers (PBDEs), bis(2-ethylhexyl) phthalate (DEHP), dibutyl phthalate (DBP), benzyl butyl phthalate (BBP) and diisobutyl phthalate (DIBP) and of 0.01% by weight in Homogeneous Materials for cadmium; or ( ii ) fall within any of the application exemptions set forth in the Annex to the RoHS Directive(*). This does not mean that Kioxia Corporation products labeled "RoHS COMPATIBLE" are entirely free of substances controlled by the RoHS Directive and does not constitute a warranty or guarantee that such products will comply with the specific laws and/or regulations adopted in any particular jurisdiction.
*RoHS Directive: KIOXIA Corporation defines "RoHS Directive" as the DIRECTIVE 2011/65/EU OF THE EUROPEAN PARLIAMENT AND OF THE COUNCIL of 8 June 2011 on the restriction of the use of certain hazardous substances in electrical and electronic equipment.
To protect against accidental data loss, back up your data frequently on other storage media.


Product specifications and design are subject to change without prior notice.

Browse our support FAQ to quickly find answers to commonly asked questions.

Download documents, software, manuals, brochures, and product images.

Browse personal SSD/Cards & USB warranty information.

Contact customer support for help with your products.