BiCS FLASH™ | TLC & QLC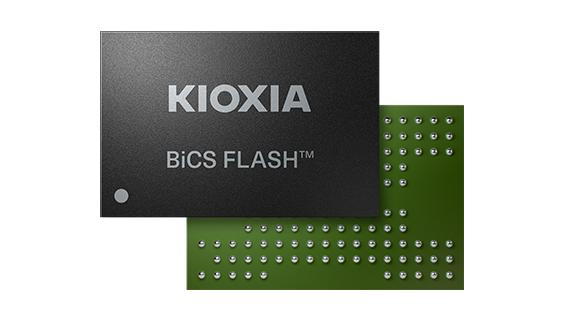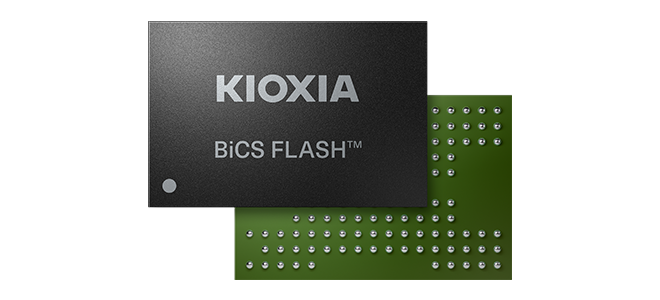 De schaalbare BiCS FLASH™ 3D Flash-geheugentechnologie van KIOXIA tilt de geheugencapaciteit naar het hoogste niveau dat tot nu toe is bereikt
De BiCS FLASH™ van KIOXIA is een driedimensionale (3D) verticale flash geheugencelstructuur. Deze structuur stelt het in staat de capaciteit van het 2D (planair) flashgeheugen te overtreffen. KIOXIA's TLC 3-bit-per-cel 1Tb (128GB*1) BiCS FLASH™, een primeur in de sector*2, verbetert de betrouwbaarheid van schrijf-/wisduur en verhoogt de schrijfsnelheden. Het bedrijf biedt ook een 1.33TB BiCS FLASH™ apparaat met 4-bit-per-cel, viervoudige-niveau-cel (QLC), technologie. Dit is het eerste 3D-flashgeheugenapparaat dat dit doet.*3
Belangrijkste kenmerken van KIOXIA BiCS FLASH™ 3D Flash Memory Technology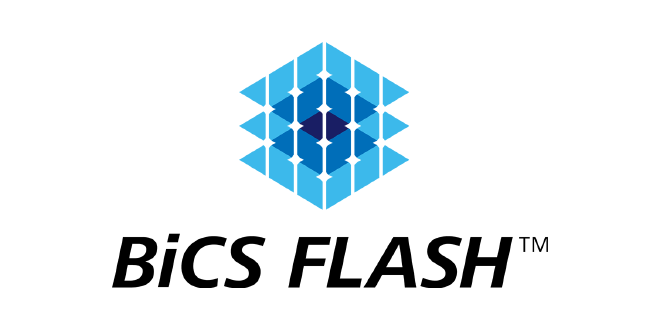 Hogere opslagdichtheid per chip dan conventioneel flashgeheugen
Hogere lees-/schrijfsnelheid
Hogere betrouwbaarheid dan 2D (vlak) NAND
Laag stroomverbruik
TLC (drievoudige cel) en QLC (quadruple-level cel) technologie
De BiCS FLASH™ van KIOXIA biedt 1 terrabit (Tb) 3-bit-per-cel, triple-level cel (TLC) en QLC-technologie met hogere dichtheid maakt een grotere stanscapaciteit mogelijk. KIOXIA bereikte de grootste capaciteit*4 per chip van 1,33 terabit (Tb), en een 16-chip gestapelde architectuur kan een ongeëvenaarde capaciteit van 2,66 terabyte (TB) in één pakket realiseren.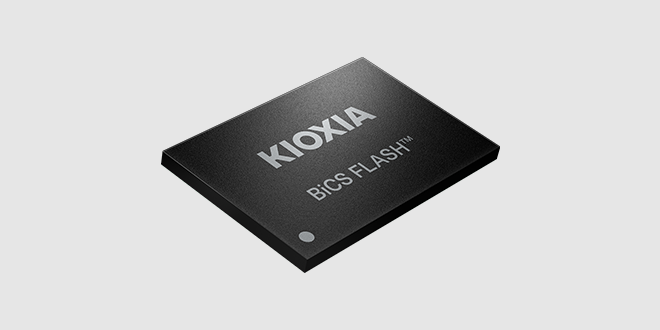 Dichte verpakkingsopties
Hoge geheugencapaciteit met één chip (tot 2,66 TB)
Gunstige kosten/prestatievergelijking
Belangrijkste toepassingen
Opslag voor ondernemingen
Opslag in datacenters
Client computing
Mobiel
Automotive
Consument
Industrieel
De drive naar een grotere geheugendichtheid en efficiëntie leiden
KIOXIA was de eerste speler in de sector die zich de succesvolle migratie van SLC-technologie naar MLC voorzag en zich erop voorbereidde, van MLC naar TLC en nu van TLC naar QLC.
De QLC-technologie van KIOXIA is ideaal voor toepassingen die opslagoplossingen met een hoge dichtheid en lagere kosten vereisen. De huidige QLC vermindert de voetafdruk met de hoogste dichtheid die beschikbaar is in één pakket.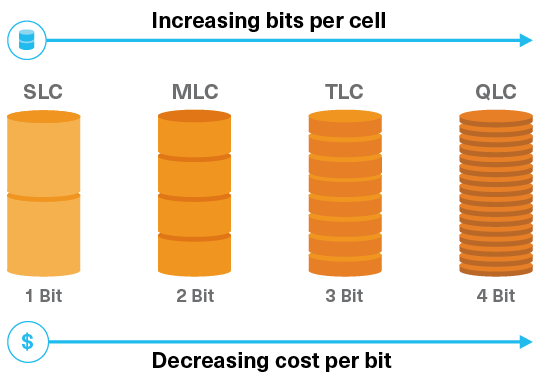 Productdichtheid wordt geïdentificeerd op basis van de dichtheid van geheugenchip(s) binnen het product, niet de hoeveelheid geheugencapaciteit die beschikbaar is voor gegevensopslag door de eindgebruiker. De voor de consument bruikbare capaciteit is minder vanwege overhead data areas, opmaak, slechte blokken en andere beperkingen, en kan ook variëren afhankelijk van het hostapparaat en de toepassing. Raadpleeg de toepasselijke productspecificaties voor meer informatie. De definitie van 1GB = 230 bits = 1.073.741.824 bits. De definitie van 1GB = 230 bytes = 1.073.741.824 bytes.
12 juni 2007, persbericht
28 juni 2017, persbericht
20 juli 2018, persbericht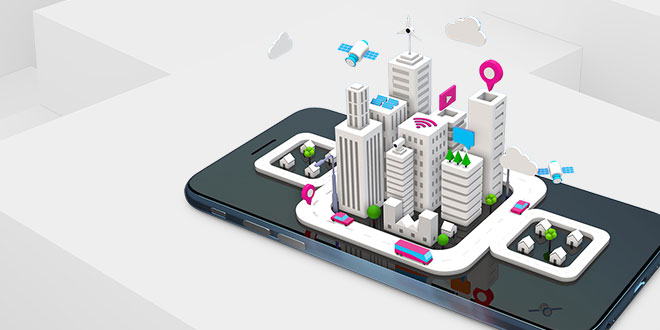 Whether it's automotive applications or compact high performance-oriented PCs or cloud server and hyperscale data center deployments, by delivering advanced high performance, high density, low power, low latency, reliability and more—KIOXIA memory and storage solutions enable the success of emerging applications and allow existing technologies to reach their expected potential.

Please contact us if you have any technical questions, requests for materials, are interested in samples or purchases of business products (Memory, SSD), etc.