SLC NAND-flashgeheugen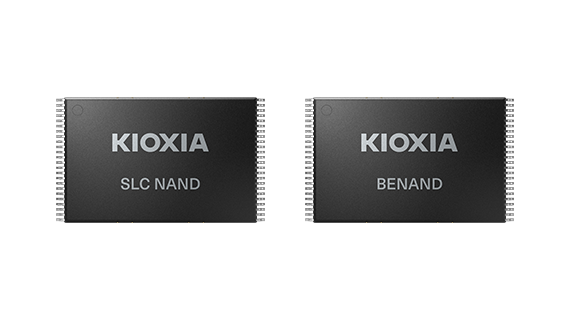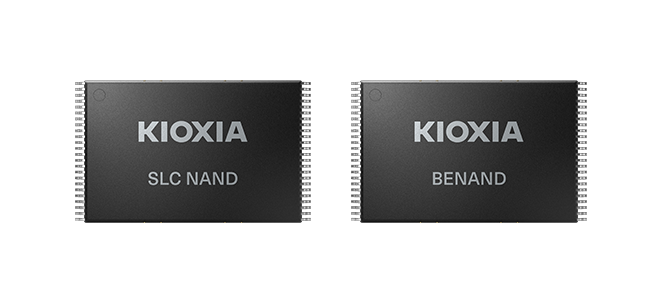 Oplossingen voor consumenten- en industrieel geïntegreerd geheugen
SLC (single-level cell) NAND-flashgeheugen blijft een integraal onderdeel van de totale markt in flashgeheugen.  Het hoge uithoudingsvermogen maakt het bij uitstek geschikt voor een verscheidenheid aan toepassingen voor consumenten en de industrie, waarbij betrouwbaarheid en een lange levensduur belangrijk zijn.
KIOXIA SLC NAND-flashgeheugenproducten zijn verkrijgbaar in een reeks dichtheden en verschillende pakketopties om te voldoen aan de diverse vereisten van de embedded markt. Er worden twee interfaceopties aangeboden: 8-bits parallelle en 4-bits SPI, waardoor klanten een geschikt SLC NAND-flashgeheugenapparaat kunnen selecteren op basis van de foutcorrectiecapaciteit en de geheugeninterface van de hostcontroller.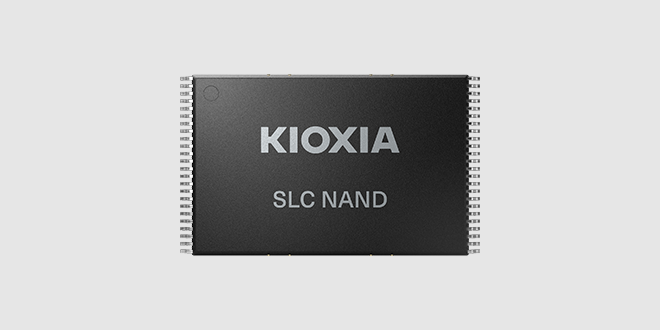 KIOXIA SLC NAND is een niet-vluchtig geheugen van 1 bits per cel en schrijft grote hoeveelheden gegevens op hoge snelheid; het biedt een groot uithoudingsvermogen en een hoge betrouwbaarheid van de schrijf-/wiscyclus.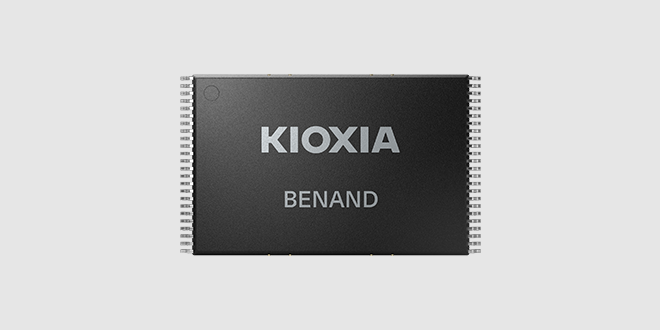 KIOXIA BENAND™ is SLC NAND flash memory with embedded ECC. BENAND™ removes the burden of ECC from the host processor while maintaining the compliant interface, reliability and performance with RAW SLC NAND flash memory.
KIOXIA BENAND™ is een SLC NAND-flashgeheugen met embedded ECC. BENAND™ verwijdert de belasting van ECC van de hostprocessor met behoud van de conforme interface, betrouwbaarheid en prestaties, dankzij het RAW SLC NAND-flashgeheugen.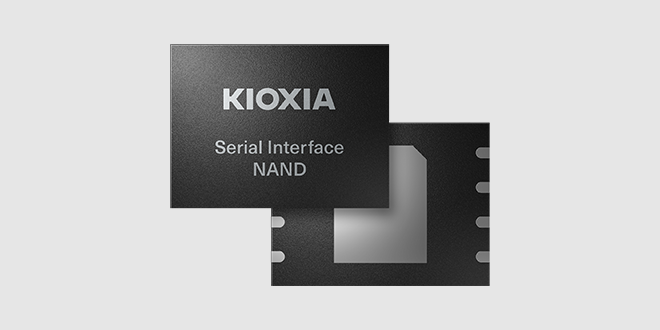 Als alternatief NOR-flashgeheugen beschikt het NAND-flashgeheugen van de seriële interface over een seriële perifere interface (SPI), een inter-chipinterface die in het NOR-flashgeheugen wordt gebruikt en wordt het ondersteund door de meeste microprocessors en microcontrollers.
De de volledige lijst met SLC NAND-flashgeheugen kan worden doorzocht op basis van kenmerken.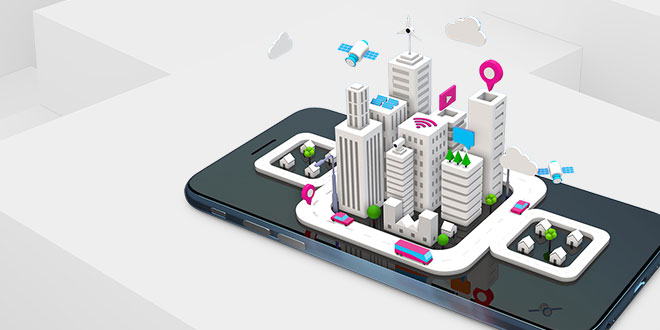 Whether it's automotive applications or compact high performance-oriented PCs or cloud server and hyperscale data center deployments, by delivering advanced high performance, high density, low power, low latency, reliability and more—KIOXIA memory and storage solutions enable the success of emerging applications and allow existing technologies to reach their expected potential.

Please contact us if you have any technical questions, requests for materials, are interested in samples or purchases of business products (Memory, SSD), etc.