BENAND™ voor OEM en industrie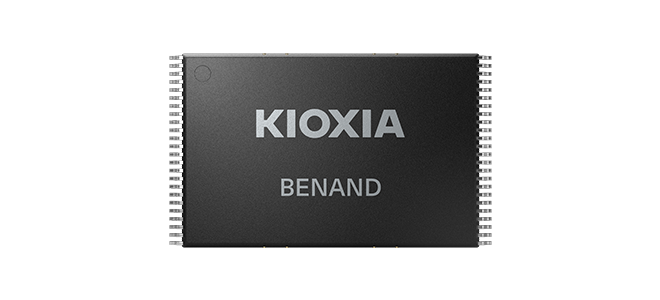 BENAND™: Hostprocessors ontlasten
A versatile, multi-application SLC (single-level cell) NAND flash memory with embedded error correction code (ECC), KIOXIA BENAND™ removes the burden of ECC from the host processor while maintaining the compliant specifications, reliability and performance with RAW SLC NAND flash memory. This enables it to be used with host controllers that do not have 8-bit ECC capability.  Many legacy designs still use processors that do not have 8-bit ECC capability, making BENAND™ a viable option for companies looking to design in a newer-generation NAND flash memory solution with existing hardware.
KIOXIA BENAND™ is een veelzijdig, multi-applicatie SLC (single-level cell) NAND-flashgeheugen met ingebouwde foutcode (ECC) dat de belasting van ECC van de hostprocessor wegneemt, terwijl de conforme specificaties, betrouwbaarheid en prestaties met het RAW SLC NAND-flashgeheugen behouden blijven. Hierdoor kan het worden gebruikt met hostcontrollers die geen 8-bits ECC-capaciteit hebben.  Veel oudere ontwerpen gebruiken nog steeds processors die geen 8-bits ECC-capaciteit hebben, waardoor BENAND™ een haalbare optie is voor bedrijven die willen ontwerpen in een NAND-flash-geheugenoplossing van een nieuwere generatie met bestaande hardware.
Belangrijkste kenmerken van KIOXIA BENAND™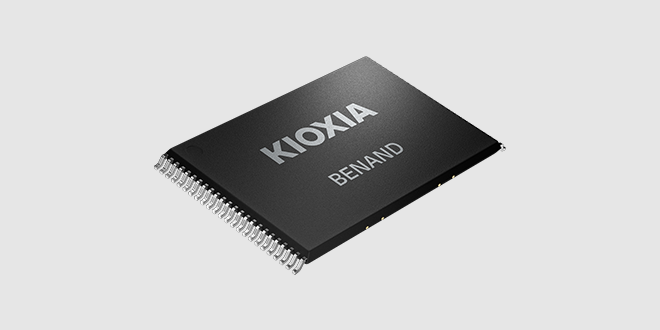 Ingebouwde ECC-motor
24 nm SLC NAND-flashgeheugen-procestechnologie
Beschikbaar in 1GB, 2GB, 4GB en 8GB, met een breed scala aan capaciteiten
Compatibiliteit: Interface, basisfuncties en commandovolgorde volgen die van het SLC NAND-flashgeheugen
KIOXIA BENAND™ Belangrijke technologie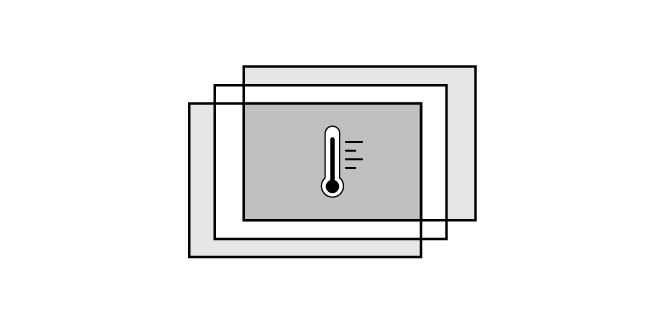 Density Range and Operation Temperature
BENAND™ is offered in 1Gb to 8Gb densities and available in commercial temperature (0℃ to 70℃) and industrial temperature (-40℃ to 85℃) options.
Dichtheidsbereik en bedrijfstemperatuur
BENAND™ wordt aangeboden in dichtheden van 1GB tot 8GB en is beschikbaar in opties voor commerciële temperatuur (0 °C tot 70 °C) en industriële temperatuur (-40 °C tot 85 °C).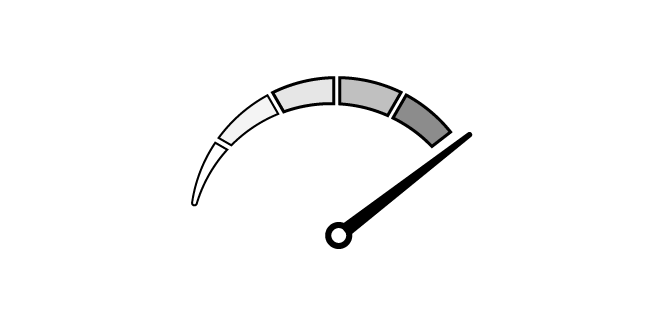 Hoge betrouwbaarheid en hoge prestaties
Bij 1-bit-per-cel kan het SLC NAND-flashgeheugen een groterd programma-/wiscyclusduur bieden dan het meeste hogere bit-per-cel (MLC/TLC/QLC)-geheugen.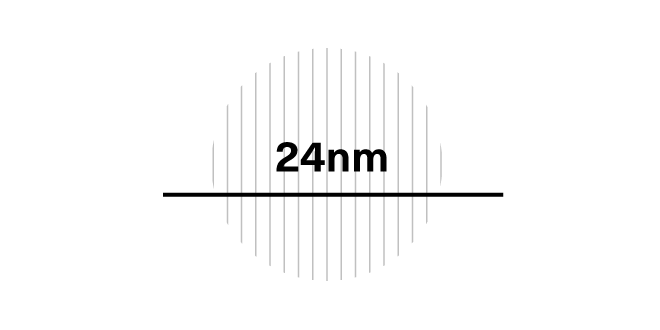 Vervaardigd volgens een 24 nm-proces
KIOXIA SLC NAND-flashgeheugen maakt gebruik van de 24 nm-procestechnologie om de schaalbaarheid en levensduur te optimaliseren.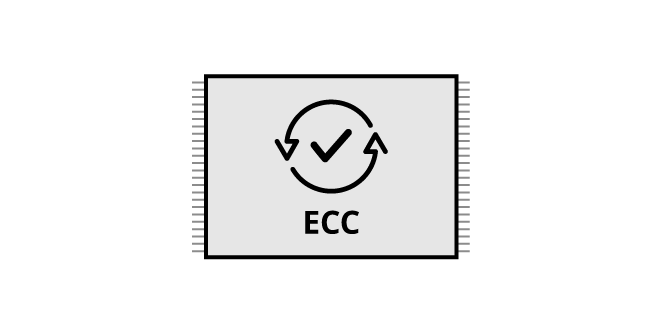 BENAND™ biedt interne ECC-capaciteit
KIOXIA BENAND™, met interne ECC, biedt een oplossing voor oudere hostprocessors. KIOXIA BENAND™ is verkrijgbaar in dichtheden van 1GB, 2GB, 4GB en 8GB met TSOP- en BGA-pakketten. (TSOP: Thin Small Outline Package, BGA: Ball Grid Array)
KIOXIA BENAND™ Belangrijkste toepassingen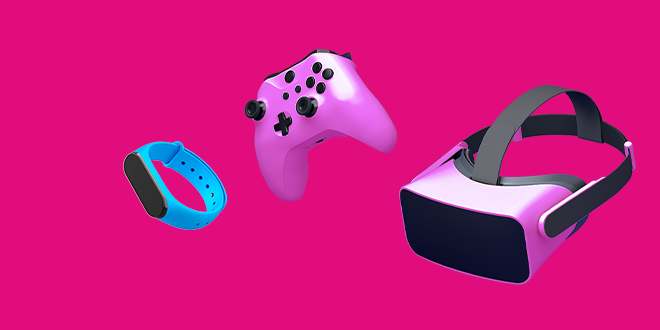 Gameconsole / Smart TV / Virtual Reality-headsets / Set-Top-Box / Digitale videorecorder / Smart speaker / Smart home / Wearables / Home Health / Home Network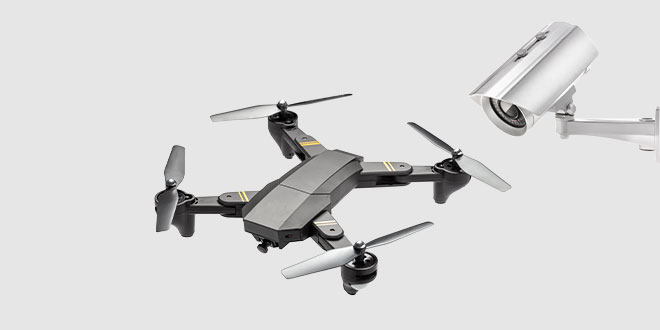 Automatisering / Digitale gezondheidszorg / Transport / Toezicht / Robot / Drone / Beveiliging / Digitale informatievoorziening / Netwerken (5G gebiedsnetwerk) / PoS (verkooppunt)
Klik op een item om een gedetailleerde productlijn weer te geven en het gegevensblad te downloaden.
De de volledige lijst met SLC NAND-flashgeheugen kan worden doorzocht op basis van kenmerken.

Please contact us if you have any technical questions, requests for materials, are interested in samples or purchases of business products (Memory, SSD), etc.